In Dine With Me, award-winning chef, Miller Sykes, sets out on a cross-country culinary tour with unabashed foodie, Clancy Rhodes. When Miller and Clancy first meet, Clancy's attention is drawn to the intricate tattoos on Miller's arms. Over the course of their trip, Miller explains that each abstract design hides a recipe of personal significance, both of which also hold significance to me.
On Miller's left arm is the recipe for bechamel sauce. Miller's first kitchen gig is under a French chef in Martha's Vineyard, and béchamel is one of the first sauces he learns. He becomes a master at sauces, much to the chagrin of his best friend, a chef who hilariously struggles with them. For me, béchamel is significant because it was a law school friend's killer béchamel lasagna that spurred me on to cook more. I'd always loved to eat, but that's when the cooking bug really hit.
Bechamel Sauce
INGREDIENTS
2 tablespoons butter
2 tablespoons flour
1 1/4 cups whole milk, heated
Salt (to taste)
Freshly ground pepper (to taste)
*Extra kick: Pinch of freshly ground nutmeg + 1/4 cup Parmesan cheese
PREPARATION
In a saucepan, warm milk over low heat until just bubbling, then remove from heat.
In a separate saucepan, melt the butter.
Slowly add flour and cook, stirring, until a bubbling roux forms. (Do not let it brown.)
Add the hot milk and stir until sauce thickens. Bring to a boil.
Add salt and pepper to taste.
Reduce heat to low and cook, stirring for an additional 2-3 minutes. (For an extra kick, add nutmeg and parmesan in last two minutes of cooking.)
Remove from heat and serve.
On Miller's right arm is the recipe for chess pie. Chess pie is a classic Southern dessert, which North Carolina native Miller learned from his mother. As a Tar Heel myself, it's a simple, delicious dessert I grew up on as well. For Miller, it leads to a new direction in his culinary career, and for Miller and Clancy, it becomes a symbol of their future together. A little teaser below the recipe!
Chess Pie
INGREDIENTS
1 prepared pie crust
2 cups finely ground sugar
2 tablespoons cornmeal
1 tablespoon flour
1/4 teaspoon salt
1/2 cup butter, melted
1/4 cup whole milk
1 tablespoon white vinegar
1/2 teaspoon vanilla extract
4 large eggs, lightly beaten
Powdered sugar, for garnish
PREPARATION
Preheat oven to 425 degrees.
Fit pie crust into pie pan and bake for 5 minutes (or until golden brown). Cool.
Reduce oven temperature to 350 degrees
In a bowl, blend sugar, cornmeal, flour, salt, butter, vinegar, and vanilla.
Add eggs and stir well.
Pour into cool pie crust and bake for 50-60 minutes. (Cover pie crust edges with foil if burning.)
Cool, sprinkle with powdered sugar, and serve.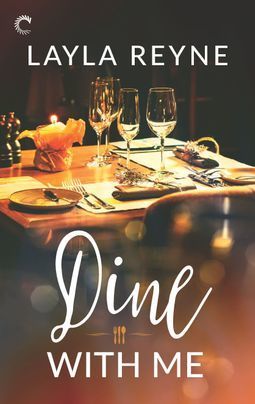 Miller Sykes's meteoric rise to award-winning chef is the stuff of culinary dreams, but it's all crashing down around him. He's been given a diagnosis that could cost him something even more precious than his life: his sense of taste. Rather than risk the very thing that defines him, Miller embarks on a last tour of his favorite meals while he still can.
But there's a catch: he needs a financial backer to make it happen, and he doesn't want anyone to know he's sick.
Dr. Clancy Rhodes has two weeks to come to terms with putting aside oncology to work at his father's thriving plastic surgery practice. When the opportunity to travel with a Michelin-starred chef presents itself, the foodie in him can't believe it. It doesn't hurt that Miller's rugged good looks are exactly Clancy's cup of joe.
As Clancy and Miller travel from coast to coast and indulge in everything from dive bars to the most decadent of culinary experiences, they're suddenly sharing a lot more than delicious meals. Sparks fly as they bond over their love of flavors and the pressures of great expectations. But when Miller's health takes a turn for the worse, Clancy must convince him he's more–so much more–than just his taste buds. And that together, they can win a battle that once seemed hopeless.
One-click with confidence. This title is part of the Carina Press Romance Promise: all the romance you're looking for with an HEA/HFN. It's a promise!
This book is approximately 69,000 words
Romance Contemporary [Carina Press, On Sale: September 16, 2019, e-Book, ISBN: 9781488053917 / eISBN: 9781488053917]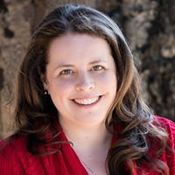 2016 RWA® Golden Heart® Finalist, Layla Reyne, was raised in North Carolina but now calls San Francisco home. She enjoys weaving her bi-coastal experiences into her stories, along with adrenaline-fueled suspense and heart-pounding romance. When she's not writing stories to excite her readers, she downloads too many books, watches too much television and cooks too much food with her scientist husband, much to the delight of their smushed-face, leftover-loving dogs.