There are so many things to watch on TV, it's hard to choose between them. But some shows have take-aways that viewers can use in their personal lives. I like shows that have positive energy and people who face tough challenges and overcome them. It leaves me feeling good, and it's something I try to put in my writing.
One of my favorite shows is America's Got Talent. The contestants and their talents are very diverse. Many have gone through hard times, and their particular talent is often the thing that got them through adversity. The judges and audiences usually take them to their hearts and cheer them on whether they advance or get sent home.
Another favorite is Dancing with the Stars. The stars face physical and emotional challenges and many–including some athletes–say it's the hardest thing they've ever done.  A strong camaraderie develops among the stars and their partners, and their dancing is often amazing.
A third favorite is Survivor, which also tests players in many ways– their ingenuity and stamina, their survival and social skills to name a few. It's definitely a game involving strategy and forming alliances, and players learn a lot about themselves.
My fourth pick is For the People which deals with highly skilled lawyers and cases tried at the federal court level. The different approaches prosecutors and public defenders bring to a case clearly show the adversarial nature of the justice system.  Cases are often not clear as to what's right and wrong, lawyers have to make tough choices and they don't always win when they should. But their courtroom scenes are powerful. Unfortunately, this show was canceled for next season.
My final favorite is Alone. This is not a warm and fuzzy show or a heartwarming or entertaining one, but it tests its participants far more than the others and reminds viewers of how hard it was to exist before we got so civilized. Participants are left alone in a primitive area with few essentials and must find food and shelter to survive and outlast the other players. Attitude and persistence play as big a part as survival skills in determining who wins. The outcome is often surprising.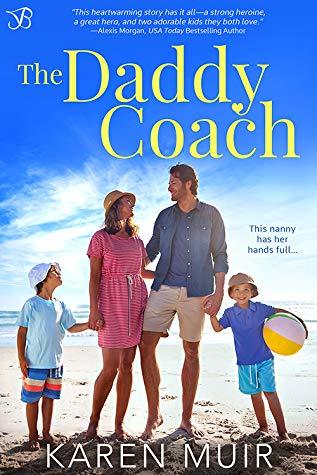 Hoping to vindicate her brother, botanist Gina Dunn poses as a nanny to the man she believes framed him. Even though she grew up in a dysfunctional home, how hard can it be looking after twin four-year-old boys? If she can nurture rare orchids, surely she can handle this.
Instant fatherhood hits contractor Will Sinclair hard when his twin sons he didn't know existed come to live with him. The rebellious boys reject Will as their real dad, forcing him to turn to Gina, his new nanny, for her "expert" help.
Interacting with Will and his boys as a "daddy" coach, Gina starts to crave the family she's always longed to have. But Will's reaction when he learns of her deception isn't her biggest fear–one of two men she loves is lying. . .
Romance Contemporary [Entangled: Bliss, On Sale: September 10, 2019, e-Book, ISBN: 9781640638570 / eISBN: 9781640638570]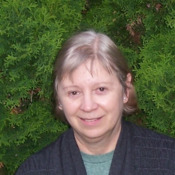 A sense of humor was a must when Karen taught elementary grades and Head Start, and she's always loved books and movies that make her laugh. Karen's Fish Out of Water series from Entangled Publishing deals with heroines thrust outside their comfort zones. Their first meetings with their heroes tend to be quirky.
An English Lit major at the University of Washington, Karen now reads mostly genre novels. Contemporary and historical romances and mysteries are my favorites.
She loves camping–out in the wilds and close to nature–with all the comforts of our motor home. Sitting by a clear mountain stream with a good book to read is her idea of heaven.