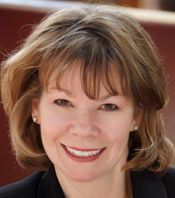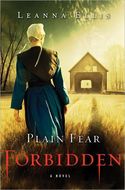 Have you been to a coffee shop lately? Sometimes I know exactly what I want. Salted caramel, light, no whip. But sometimes, if it's really hot I'm in the mood for a frappacino. But which one? There are so many choices. Recently, I took my kids to a smoothie shop. We had never been there before, and it took us thirty minutes to decide what to get. How do you choose from strawberry mango madness and peachy keen? It reminded me of when we went to Baskin Robbins recently. Thirty-one flavors and counting. Not to mention all the shakes and stuff on the menu board. What happened to chocolate and vanilla, with an occasional strawberry thrown in? Could we ever go back to those simpler times? I don't think so. And I'm not sure we would want to. I like my buttered pecan.
So what about the book market? The choices are astronomical and often overwhelming. So do we really need another Vampire story? My hope was to create a vampire story that wasn't like any other vampire story out there. And the wonderful RT Book Reviews review I received attests I have done exactly that! 🙂
Really, who would have come up with the idea of meshing vampires with Amish fiction? Well, uh…me. That's who. And I had a wonderful time writing this series. Placing a woman in jeopardy in the heart of Amish country seemed to ratchet up the tension even more. How many innocent places are there left in America? Not many. Even small towns have become jaded and full of skeletons in the proverbial closet. But the Amish…they often don't have closets. The image most folks hold of the Amish is that they're innocent and still living back in the eighteen hundreds.
Reality is that the Amish deal with many of the same issues we do. Still, it was an interesting journey as I learned about their way of life and added a few more threats. With the Amish came an added depth to the stories because no one can write about the Amish and ignore their faith. It's integral to their life, and it gave an added dimension to my stories that is often lacking in vampire fiction.
So if you're looking for something different in your fiction, then I hope you'll give PLAIN FEAR: FORBIDDEN a try. Or at least try a different scoop of ice cream. Maybe peanut butter and jelly.
PLAIN FEAR: FORBIDDEN BY LEANNA ELLIS – IN STORES AUGUST 2012
How Long Must We Pay for the Sins of Our Past?
She blames herself for her husband's death. But for Rachel Schmidt Nussbaum, redemption may only lie in the ultimate sacrifice.
When a stranger arrives claiming only she can save him, Rachel's impulsive instincts lead her on a perilous journey, one that leads her to a battle that will decide both the fate of her soul and the life of her unborn child.
A far-from-ordinary story of love and desperation, sin and sacrifice, Amish faith and vampire lore, Plain Fear: Forbidden is an imaginative thrill ride that's like nothing you've ever read before.
ABOUT THE AUTHOR
Leanna Ellis is the winner of the National Readers' Choice Award and Romance Writers of America's Golden Heart Award. She has written numerous books for Harlequin/Silhouette and has published four books with B&H Publishing. With her husband, two children, and wide assortment of pets, she lives in Texas. For more information, please visit www.leannaellis.com, follow her on Twitter, @LeannaEllis, and "like" her on Facebook.
To comment on Leanna Ellis's blog please click here.