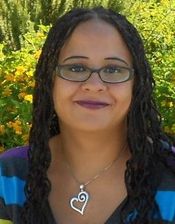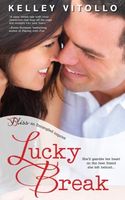 There's a special closeness involved in "small town" books. When I set out to write LUCKY BREAK, I knew I wanted to write about a small town—but with big people. What I mean by that is characters you're able to get close to. Characters who are full of personality and easy to relate to.
First, I needed the perfect town. I thought and thought and nothing came to me. That's when Sidney popped into my head. No, she wasn't the town I needed, but I loved her character right off the bat. What's more fun than a down-on-her-luck actress…wait…luck? Hmm, that was something to work with.
I played around with the word "luck," but nothing jumped out at me and said, "I'M YOUR TOWN!" What ways could I tie luck into it? Oh! Shamrocks are cool. I like them (I secretly want a shamrock tattoo). From there I played around with shamrock until Shamrock Falls was born and I KNEW that was my town.
You see, I grew up in a small town. I became best friends with a great boy in our small town high school, and we fell in love. I wanted to recreate some of that in Shamrock Falls, but also make it uniquely its own.
Because of my real life story, I fully admit I am a sucker for friends to lovers fiction. They're always some of my favorites so there was never another option for me with this Shamrock Falls book. There is something so sweet and endearing about growing with another person as friends and then that mutual love and respect blossoming into more. Add in their being reunited and I knew I had the idea for a story that had the potential to make my heart go pitter-patter.
Sidney and Kade were the perfect people to have their story told in Shamrock Falls. I can't wait to visit the little town again soon.
Do you like stories set in small towns? What do you think is special about them?
We will randomly draw one winner from the comments to get a free copy of LUCKY BREAK.
To comment on Kelley Vitollo's blog please click here.