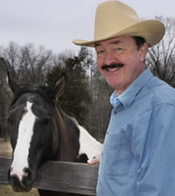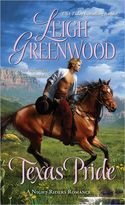 I'm often asked what it's like to be a man writing romance. I'm never sure how to answer that question because I don't know what it's not supposed to be like. I've always been a man, and I've never written anything but romance. To me, it's a perfectly natural thing to do. I think of a story, set my tush in the chair, and start typing. Roughly six months later, after periods of inspiration all too often followed by periods of exasperation, I end up with a book. I expect that's pretty much how anyone comes up with a book whether it's a romance, mystery, or action adventure. It must be natural to Nicholas Sparks as well. He's undoubtedly the most successful of all male romance writers. I've never been in a position to ask, but I wonder if he's asked the same question.
I think what people are really asking is how can any man write romance? The underlying implication is that men aren't romantic. I remember one time when I was at a table signing books and a reader came up and asked when my wife would be back. Clearly it didn't occur to her that I could have written those books. Of course I'm aware that there are few men who write romance. So few, in fact, that most readers are surprised when they see me at a signing. So surprised that many of them used to walk away from me as though afraid some of my strangeness might rub off on them. But I've been doing this for more than twenty-five years. My first book, WYOMING WILDFIRE, came out in 1987. I came out, in a manner of speaking, in Romantic Times after my fourth book, but it took me twelve years and thirty-four books before I could talk my editor into putting my picture in the back of my books. She only agreed then because she said everybody already knew.
I've also been asked if I purposefully change my writing because my audience is primarily women, and my answer is no. I believe the reason I've survived this long is that my natural style fits the romance readership. However, writing romance has altered and deepened my understanding of real-life relationships. I think more carefully about many things I previously took for granted or didn't notice at all. That has been helped by reading romance. There's nothing like seeing things from another viewpoint. Considering the broad variety of romance writers I read, that's many widely differing viewpoints.
For those who say men aren't romantic, I encourage them to remember that evolution has brought men and women to romance from very different directions. We may use different words, behave differently, even think differently, but we're after the same thing. Do you think a man who can't ask for directions is going to ask for love? He won't, but he still wants and needs it. You just have to understand the language he uses.
TEXAS PRIDE BY LEIGH GREENWOOD—IN STORES MARCH 2012
A PRINCE AMONG MEN…
Carla Reece had never met anyone more infuriating in her life. The blond giant who swaggered up to her door had no right to take over half her ranch – no matter how stupid her brother had been gambling it away in a high-stakes poker game. Her new foreman claimed to be some foreign royalty who promised to leave in a year. Still, a year was way too long to spend with a man who made her madder than a wet hen and weak in the knees all at the same time.
A HELLION AMONG WOMEN…
Ivan may have charmed everyone in town into thinking he was the perfect gentleman, but Carla knew better. There had to be a chink in his armor-a red-hot passion under that calm, cool gaze. But once she finds it, she may be in for more than she ever bargained for…
ABOUT THE AUTHOR
Leigh Greenwood is the author of the popular Seven Brides, Cowboy, and Night Riders series. The proud father of three grown children, Leigh resides in Charlotte, NC.  He never intended to be a writer, but found it hard to ignore the people in his head, and the only way to get them out was to write. Visit www.leigh-greenwood.com.
To comment on Leigh Greenwood's blog please click here.