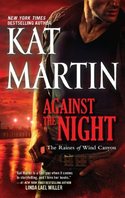 Since Academy Awards Night is one of my favorite evenings, I thought it might be fun to talk movies.  Old favorites, new favorites, worst picks of all time.
Let's start with the positive.  Who doesn't love ET?  Star Wars?  Gone with the Wind?  Wizard of Oz?  They're classics, never to be forgotten.
Sometimes I look back and realize some of the books I've written were probably inspired by films I had seen and loved.  Gone with the Wind, at least the pre-civil war time in the South, elegant hoop skirts and Georgia mansions led to CAPTAIN'S BRIDE and CREOLE FIRES.  I went on to follow CREOLE FIRES with SAVANNAH HEAT and NATCHEZ FLAME.  Actually stayed in a gorgeous old plantation house in Natchez built in the 1840's.
I'm a Star Trek fan, a total Trekie.  Maybe that's how I got interested in UFO's and wound up writing SEASON OF STRANGERS.  I did a ton of research for that one and was amazed to find myself convinced there's a very good possibility UFOs are real.
I love Western movies.  Quigley Down Under with Tom Selleck is a personal all-time favorite (if you haven't seen Tom in a pair of chaps you are really missing out!).  There's a scene in my book, THE SECRET, a modern-day Western set in Montana, that was definitely inspired by the movie.  I'm excited that the publisher is re-issuing the book next year.
I loved True Grit, both versions, love some of the great old Westerns like Wagon Master, Wagons West, Brigham Young.  My husband, who still writes Western novels, and I belong to Western Writers of America.  We love attending the conferences and plan to be in Albuquerque, New Mexico mid-June this year.
I love high action adventure movies.  Old ones like The African Queen with Humphrey Bogart and Kathryn Hepburn, new ones like Taken, with Liam Neeson.  The plot for my new book, AGAINST THE NIGHT, may have developed from the abduction theme of the movie.
AGAINST THE NIGHT is Johnnie Riggs's story, a fish out of water tale about a kindergarten teacher who braves the LA underworld to find her missing sister.  It's clear Amy needs help, and John Riggs is just the man for the job.  Unfortunately, Johnnie is more interested in Amy's luscious little body than the money she can't afford to pay him.
It's a romp that starts on L.A.'s Sunset Strip and travels all the way to the tropical jungles of Belize, a fast-paced, high-action, hot-blooded adventure I'm hoping readers will enjoy half as much as I enjoyed writing it.
Johnnie is a hunk and the cover of the book looks just like him.  I hope you'll watch for AGAINST THE NIGHT and other of the books in my AGAINST series.  Out the end of May is AGAINST THE SUN, Jake Cantrell's story, another fast-paced, heart-pounding tale.
In the meantime, have fun and happy reading.  Warmest, Kat
AGAINST THE NIGHT
He knows what goes on in the dark.
She's got the face of an angel and the body of…well, isn't that what he'd expect from an exotic dancer? But there's something about this girl that Johnnie Riggs can't shake. The former army ranger is hot on the trail of an elusive drug lord—and suddenly very hot under the collar, as well.
Amy's got her own agenda to pursue: her sister is missing and Amy seems to be the only one who cares. She'll enlist Johnnie's help and do her best to ignore her growing attraction to finally get some answers. But when the two trails begin to converge and reveal something even more sinister than they imagined, their mutual desire is the least of their problems. They'll bring the truth to light…or die trying.
Connect with Kat
Facebook * KatBooks.com
.
To comment on Kat Martin's blog please click here.