1–What is the title of your latest release?
2–What is it about?
It's about two friends who decide to give up their search for the perfect man and make an arrangement with each other. They go on a "honeymoon" to Cabo, Mexico, fix up a dilapidated brownstone in Harlem, and soon, they have the emotional support that they need as well as a wide variety of male "crushes" on the side. They have men around, but they aren't dependent on them. But when one of their crushes becomes something more, their whole arrangement comes into question. 
3–What do you love about the setting of your book? 
It's set in Hamilton Heights, which is a really pretty part of Harlem that not everyone knows about. It's quiet and has rows of ivy-covered brownstones and cobblestone streets. 
4–How did your main character(s) surprise you? 
My intention was to have Sophie be the tough one, and to make Amanda more vulnerable. But they each have moments of strength and vulnerability, depending on the situation. What makes their friendship great is that those moments don't typically overlap. 
5–Why will readers relate to your characters? 
These characters are steadfastly searching for happiness and love, but they're a bit irreverent as to what form that needs to take, what is conventional, and what others are doing. I think everyone has moments where they think to themselves— what if I could make up my own rules? 
6–What was one of your biggest challenges while writing this book (spoiler-free, of course!)? 
Accurately portraying the world of a visual artist. To be an aspiring artist in New York is something that is so hard and also spoken about so frequently that it was a challenge to make sure to write about it in a way that felt authentic. To not overly glamorize and yet not muck around too much in the struggle that it bogs down the narrative. 
7–Do you look forward to or do you dread the revision process? 
Dread! So, so dread. It is better now that I've discovered anxiety cleaning, which means to distract myself from waiting for notes from my editor, I clean everything I own. This way: my brain may be a mess, but my apartment is spotless. 
8–What's your favorite snack to have on hand while writing? 
How much time do you have? My top choice would probably be some kind of sour candy. Sour straws or watermelons or cherries. Cereal if there's nothing else in the house. Oh, chips! Sandwiches! Is that a snack? Okay. I've said too much. 
9–Where would you go for an ideal writer's retreat? 
Right now? Anywhere! If it's not my apartment, I'm interested. 
10–What's the best piece of writing advice you've received? 
It's from a book called Letters to a Young Writer by Colum McCann. He says "Take heart. Failure is a snap of sulfur to your brain. Light a match. Inhale." Difficult moments are, of course, still, always, difficult but if you can embrace them, slightly, you can sometimes get some damn good material out of it. 
11–Who is the fictional character you want to hang out with the most? (anyone in literature!)
Count Alexander Rostov from A Gentleman in Moscow because he seems very charming and has an enthusiasm for life. I'd imagine tea and caviar would also be involved. 
12–What's one of your earliest book memories? 
My favorite book as a child was Five Minutes' Peace by Jill Murphy, which is about a mother elephant that wants five minutes' peace from her crazy children, who follow her wherever she goes, causing trouble. I remember relating very much to this elephant's struggle to get some time to chill, which is strange, as I was three. 
13–If you had to write in a different genre, what would it be and why? 
I would like to be a snack critic. When I was working at a law firm, I used to linger by the vending machine so that I could talk to people about their choices. I was really an invaluable asset to that firm. 
14–What song will automatically put you in a good mood? 
Pretty much every song on my playlist but right now Blinding Lights by The Weeknd is an instant dance party in my apartment. 
15–What is your favorite way to practice self-care?
I watch a lot of hockey and tennis. I find sports broadcasters' voices to be extremely soothing, so I'll typically get all excited and geared up for a big game, and then promptly take a nap. 
16–What can you eat and never get sick of? 
Nothing. Variety. Variety. Variety. But a slice of pizza is forever. 
17–Will you share a favorite, recent-ish book you recommend? 
Writers & Lovers by Lily King. 
18–Do you have any hobbies? 
Do Seinfeld references and imaginary rivalries count? 
19–Are you an early bird or a night owl?
Neither. I do my best work between 9 AM and 1 PM. Every now and then, I'll agree to some early morning event and my husband will tell me to reschedule and I'll say "Why?" And he'll say "Have you seen yourself at 7 AM?" 
20–What can readers expect from you next? 
Another fun romantic comedy that will make you laugh and cry and maybe call your ex-boyfriend.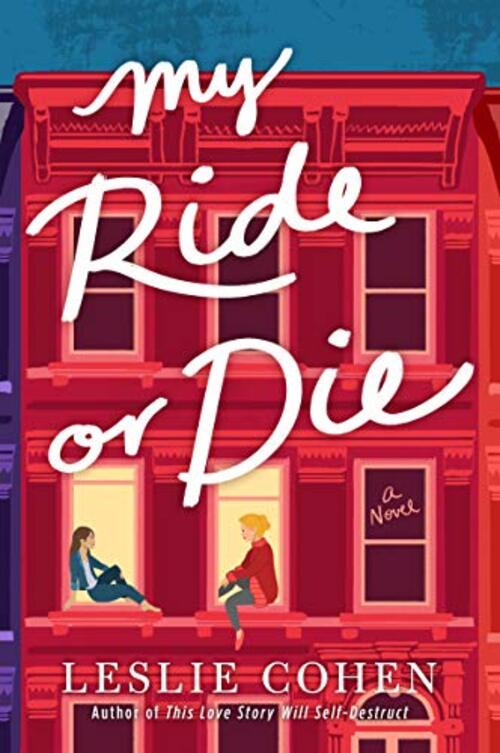 Fall in love.
Get married.
Turn to your female friends to be truly understood.
Friends for over a decade, Amanda and Sophie decide it's time to flip the script. Why not spend their lives with each other and keep men on the side for fun, sex, and occasionally fixing things around the house?
Amanda is a lawyer who excels in her professional life but crumbles at the slightest sign of a common cold. Sophie is an aspiring artist who has lived all over the world and doesn't crumble, period. Together, they've been through it all. But when their romantic lives implode at the same time, they decide enough is enough. Enough pretending that traditional relationships work for everyone. Enough fantasizing about an old-fashioned ideal.
They decide to form an alliance: They will rely on each other and give men the secondary role that they deserve. And much to their surprise, it actually works. They fix up a run-down brownstone and create the home they've always wanted. Soon, they have love and emotional support as well as a wide variety of male "crushes" on the side. But when one of their crushes becomes something more, Amanda and Sophie must reconsider the life they've begun to build and how far they're willing to go to keep it.
In this brilliantly funny novel, Leslie Cohen asks: must friendship always be second to love? This is female friendship at its finest. Smart. Witty. And no holds barred.
Romance Comedy [William Morrow Paperbacks, On Sale: April 20, 2021, Paperback / e-Book, ISBN: 9780062966780 / eISBN: 9780062966797]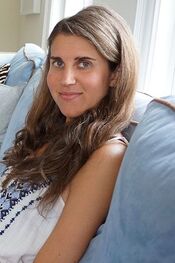 Leslie Cohen was born and raised in New York. She studied fiction at Columbia University and wrote a weekly music column for a newspaper in Colorado before working in publishing for several years. She is also the author of This Love Story Will Self-Destruct.