Instead of trying to find your perfect match in a dating app, we bring you the "Author-Reader Match" where we introduce you to authors as a reader you may fall in love with. It's our great pleasure to present TOM TURNER!
Writes:
Crime fiction, mysteries and thrillers with a ton of action, characters you love, characters you hate, humor, and yes, dare I say it, some steamy stuff, too. My latest, CHARLIE CRAWFORD – NEW YORK HOMICIDE, is a prequel novella set in New York, a year before my protagonist heads down to the Sunshine State to fight crime, solve murders and hook up with a Florida hottie or two.
About:
I have no life. Writing, going to the gym, then knocking back a cocktail or two. Actually, that's not entirely true, I love going to art galleries, museums, listening to live rock 'n roll at my favorite gin mill, and playing my new favorite sport, pickleball (is there a lamer name for a sport?)
What I'm looking for in my ideal reader match:
Readers who like to devour murder mysteries with action and humor and try to figure out whodunit.
Ones who appreciate a recurring cast of characters who almost become part of the family.
As one reader said, "I want to sit around with Charlie, Dominica and Rose and polish off a bottle of rose or two."
What to expect if we're compatible:
Books with more twists and turns than the Pacific Coast Highway.
Crackling dialogue that gets you to know and (hopefully) love my protagonists.
A slew of suspects that makes it very difficult to figure out the killer until that final aha! moment.
Charlie Crawford Mystery #0.5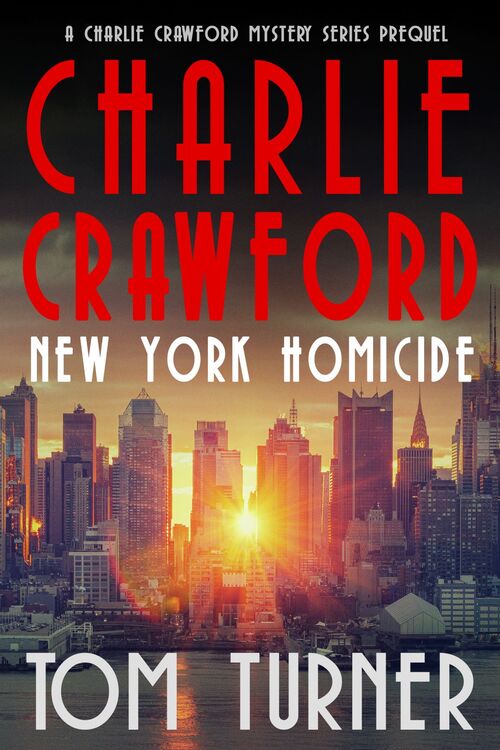 "Don't miss it, it's Turner's best crime thriller yet."
For fans of Elmore Leonard, John Sandford, Carl Hiaasen, and Stuart Woods comes the prequel to the Charlie Crawford Palm Beach mysteries.
It's the year before he heads down to the Sunshine State… and CRAWFORD'S LIFE IS A DISASTER!
His marriage is on the rocks, his partner's a drunk, and a psycho killer is loose on the streets of New York.
One reader said, "once again Turner hits it out of the park! Should be the start of a Netflix series."
Mystery [Tribeca Books, On Sale: April 20, 2021, e-Book, / ]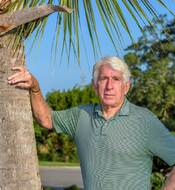 A native New Englander, Tom Turner dropped out of college and ran a Vermont bar. Limping back a few years later to get his sheepskin, he went on to become an advertising copywriter, first in Boston, then New York. After 10 years of post-Mad Men life, he made both a career and geography change and ended up in Palm Beach, renovating houses and collecting raw materials for his novels. He now lives on Skidaway Island, outside of Savannah, where he's writing books about passion and murder among his neighbors.