Welcome to Fresh Fiction, Leslie and congrats on your debut! Please tell us about yourself and your new book, FRACTURED TIDE.
Thanks for having me! FRACTURED TIDE is the story of an ill-fated scuba charter that lands the protagonist–master diver Sia–on a mysterious, time-bending island. The situation is complicated by one of the other survivors, her seven-year-old brother, a kid who needs a lot of hand-holding. Then there's the hot guy who's marooned there with her. . . and his ex-girlfriend. Yeah, it gets complicated. When they find a flooded sinkhole in the middle of the island, Sia realizes she has to go down into the darkness to help them discover the secrets of the island and find a way home.
When I started this story, I was inspired by my diving trips, but I also dug into my experiences as a volunteer teacher at the Atlanta Women's prison. On my first day in the classroom, I was holding onto a lot of stereotypes about prisoners (they're pretty much all wrong). TV and movies paint the incarcerated parent as either totally evil or completely innocent. I wanted to tell a more realistic story, so I gave Sia a positive but complicated relationship with her incarcerated father, a man who committed his crime but is in no way a lost cause.
Will you tell us about your publishing journey? What has surprised you about the road to your debut novel so far?
I finished my first novel about fifteen years ago and immediately started querying agents.  I bet you can guess what happened. Nothing. Then after years of trying to revise the same manuscript into that magic formula agents wanted, I got great advice from a writing friend: start a new project. Since then, I've written three more books, a lot of poetry, and some short fiction. Then I pitched my latest novel–which would become FRACTURED TIDE–at the DFW Writers Convention to Amy Bishop, an agent from Dystel, Godderich, and Bourret. She signed me, and that changed everything. I have friends who've hit it big with the first manuscript, but overall I think that's pretty rare.
Scuba diving plays an important role in your book and I understand you are an avid scuba diver as well! How long have you been scuba diving, and did any of your experiences as a diver inspire/influence your book?
When I started diving eleven years ago, I fell in love with the sport. Fort Worth is hopelessly landlocked, so my diving fun is limited to an occasional stolen morning on family vacations. On one of those awesome trips, I got a chance to dive around the Spiegel Grove, which lies under about a hundred feet of water just off the coast of Key Largo. The moment I first saw that monster of a ship materializing from the depths below my fins, I was struck with the feeling that I was about to come face to face with something haunted. Really it's just an old scuttled navy vessel that houses exactly zero ghosts, but once the idea got into my head, I couldn't shake it–the image of a ship that had become home to something that didn't belong in this world.
The other diving experience that inspired FRACTURED TIDE happened just before the Spiegel Grove dive. I did some advanced training in a lake in Texas, and part of the course included a dive into deepest part of the lake. It was pretty much like diving in a mud puddle. Once we got down to sixty feet, there was so much silt my dive light only got a few inches before it reflected back into my face, like high beams in a fog bank. I couldn't even read the instruments on my wrist. To say it was trippy is an understatement. Sia's harrowing journey into the sinkhole in the middle of the island is inspired by that dive.
There's a lot to grapple with throughout Fractured Tide. . . mysterious creature attacks, an eerie deserted island, and Sia is also dealing with a lot of "normal" teenage feelings. What did you find the easiest aspect to write about? What was the hardest?
The easiest scenes to write took place underwater. I don't know why, but I was able to get a pretty good first draft on all of those, so the revisions weren't tough. The hardest pieces of the story to write were the dialogue scenes.  They're so important, as they hash out the relationships between the survivors, but I couldn't get a handle on them at all. Eventually, after much procrastinating, I ripped many of those dialogue scenes up–especially in the middle–and started fresh. It's painful, but also kind of liberating. If I learned one thing in all these years writing and trying to get published is that you don't have to keep everything you write. I would say 50 percent of what I scribble down ends up on the cutting room floor.
The other scene I had to rewrite A LOT was the first monster attack scene. Action sequences like that are tricky, and I studied a couple of other masters of this kind of storytelling to see how they balanced the details (notably Stephen King's THE MIST, with all its horrid tentacles). I kept having to go back to the drawing board until I finally realized that Sia would perceive only fragments of the attack–and the monster itself–because of her panicked state. Once I cut out all the things a panicked person wouldn't notice, the scene came together.
 One thing I really enjoyed about your book is the format that it's told in. Sia is writing in a journal that she plans on sharing with her father, who is in prison. Why did you choose this format?
I started writing this book as a straightforward first-person present-tense story, thinking I wanted to write the novel version of a B-movie beast flick. After 100 pages, I hated it. Too gross, too unfunny, too blah. I threw that away and restarted it again, only to stall out on page 40. I was really stuck, but I happened to be reading two books at the time, ANNIHILATION by Jeff VanderMeer, which is in journal form, and CLOUD ATLAS, which has an epistolary component. Then it hit me. The main character would write this story as a kind of message in a bottle.
Putting this story in an epistolary format allowed me to tell two stories at once, the story of a girl marooned on an island, and the story of a girl trying to tell her incarcerated dad all the things she's been hiding from him. It's also a great chance to have an unreliable narrator. After all, when you're a teenager, there are a plenty of things you don't tell a parent.
I love asking authors for book recommendations! What have you read recently that you loved?
Jeff Vandermeer's ANNIHILATION is one of the best books I've ever read. More recently though, I read NEVERWORLD WAKE by Marisha Pessl, which has a twisty sort of GROUNDHOG DAY premise (I'm. .  .ahem. . .a bit into that kind of story). The other cool novel that plays with the same premise is PRETTY IN PUNXSUTAWNY by Laurie Boyle Crompton. It's a well constructed, complex story, and a great romcom that leaves you with a real lightness in your heart. I think we could all use some lightness these days. 
What can readers expect from you next?
I'm working on a ghost story that's set in Savannah. You can expect another mysterious ship, but this time it's part of an excavation in the Savannah Back River. There are fewer scenes on the water, but I do have one action scene that involves another destroyed motorboat. Seems I just like causing mayhem.      
Rapid Fire Random Questions
Favorite animal: Otter
Coffee or tea: Coffee
Favorite book to re-read: The Hunger Games
Beach or mountains:  Beach
When you were younger, what did you want to be when you grew up?: oceanographer
Dream vacation: Fiji!
Aside from reading and writing, what are your hobbies?: Raising chickens in my backyard, hiking, camping, and binge watching Buffy the Vampire Slayer
Five people you'd invite to your book club (dead, alive, fictional, etc.!): John Keats, Mary Shelley, Stephen King, Lawrence Fishburne, and Patrick Stewart
Favorite movie: Casablanca
You have a totally free afternoon – no deadlines, no obligations, no Twitter notifications!  What do you do?: Beach, cooler full of sodas, big striped umbrella, and a great book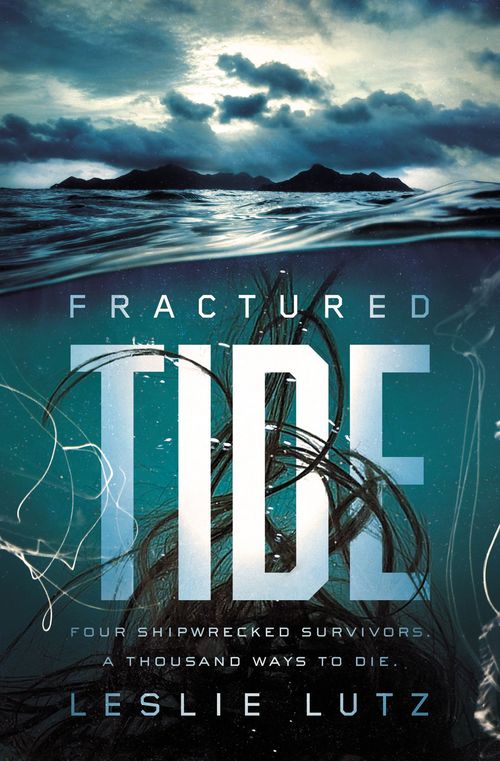 Lost meets Stranger Things in this eerie, immersive YA thriller, thrusting seventeen-year-old Sia into a reality where the waters in front of her and the jungle behind her are as dangerous as the survivors alongside her.
Sia practically grew up in the water scuba diving, and wreck dives are run of the mill. Take the tourists out. Explore the reef. Uncover the secrets locked in the sunken craft. But this time … the dive goes terribly wrong.
Attacked by a mysterious creature, Sia's boat is sunk, her customers are killed, and she washes up on a deserted island with no sign of rescue in sight. Waiting in the water is a seemingly unstoppable monster that is still hungry. In the jungle just off the beach are dangers best left untested. When Sia reunites with a handful of survivors, she sees it as the first sign of light.
Sia is wrong.
Between the gulf of deadly seawater in front of her and suffocating depth of the jungle behind her, even the island isn't what it seems.
Haunted by her own mistakes and an inescapable dread, Sia's best hope for finding answers may rest in the center of the island, at the bottom of a flooded sinkhole that only she has the skills to navigate. But even if the creature lurking in the depths doesn't swallow her and the other survivors, the secrets of their fractured reality on the island might.
Fractured Tide
– Is and eerie and immersive YA thriller told through journal entries from a daughter to her father
– Unfolds through the eyes of a narrator who keeps you guessing until the final pages
– Is a gripping mix of suspense and horror; perfect for readers ages 13 and up
Young Adult Suspense [Blink, On Sale: May 5, 2020, Hardcover / e-Book, ISBN: 9780310770107 / eISBN: 9780310770107]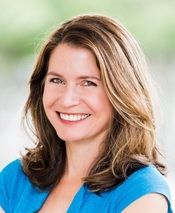 Leslie Lutz is the author of FRACTURED TIDE, a survival story about an ill-fated scuba trip that strands the protagonist on a time-bending island off the Florida keys. Her poetry and short fiction have appeared in various journals, including Typishly, The Lyric, Raintown Review, and Orca Literary Journal. She draws on her volunteer experiences–including her time teaching GED courses at the Atlanta Women's Prison–to tell stories that challenge stereotypes about forgotten people. Leslie lives in Fort Worth, and when she's not writing, you can find her watching B-horror movies, scuba diving, or taking care of chickens.