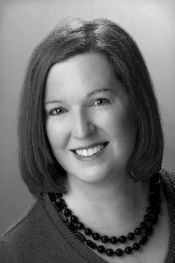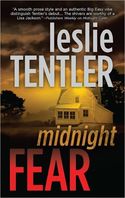 My life this year so far has been something of a blur, starting with the release of MIDNIGHT CALLER, my debut novel, in early February. Looking back, I don't think I'd been fully prepared for the breakneck pace of writing a three-book series with a planned release of a novel every six months! Writing, revising, going over galleys and promotional work (much of it happening at the same time) for multiple books has required me to embrace my inner multi-tasker.
It's August, and promotional activities are once again in full swing – this time for MIDNIGHT FEAR, book two in the Chasing Evil trilogy, which was released early this month. With all three books now completed, I've made a commitment to myself to breathe and try to take it all in this time. To relax some and enjoy the view.
As a new author, I can't tell you the thrill of bringing characters that previously existed only in one's heart and head to life. MIDNIGHT FEAR introduces Reid Novak, another agent working for the FBI's Violent Crimes Unit, and Caitlyn Cahill, a former D.C. socialite who played a prominent role in bringing a serial killer to justice two years earlier. An act that is now coming back to haunt her.
The setting of MIDNIGHT FEAR is also of interest, as Caitlyn is now out of the Washington spotlight and running an equine therapy program for children in the Northern Virginia horse country. Trying to start her life over. And Reid, who handled the previous investigation, is attempting to put his own life back together after his own personal crisis. As the story unfolds, their separate worlds once again collide.
In addition to the thrill of being a first-time author, I'll admit to there also being some serious butterflies. Nights where I've awakened with my heart beating too fast and my mind racing with plot twists and story arcs. I feel like I've learned so much during the time spent writing the Chasing Evil trilogy. And that I still have so much more to experience and learn.
I hope you're enjoying summer, wherever you are. And if you're looking for a beach read, I might just have one in mind!
Chasing Evil
MIDNIGHT FEAR/MIRA Books
www.leslietentler.com
To comment on Leslie Tentler's blog please click here.