My new historical romance, TO TAME A SCANDALOUS LADY, is set at a horse stud farm in the rolling hills of Suffolk. The heroine, Lady Flora Campbell, disguises herself as a young man to work as a horse trainer at the famed stables of the Marquess of Amstead. After a devastating fire killed his father and destroyed the paddocks at Amstead Gardens, along with the entire racing stock, Christian, the marquess, is determined to rebuild not only the stables but his family's horse racing legacy. If the public discovered an unmarried lady is working in his stables, the scandal could alienate all the investors he has managed to court. But Flora is willing to sacrifice her reputation, and possibly even Christian's, to see her dream of training racehorses become a reality.
The majority of the action in the book revolves around Flora and Christian training the equine occupants of the stables at Amstead Gardens, but primarily Christian's prize Egyptian-bred stallion, Asad. When I first came up with the idea for Flora and Christian's story, I was painfully aware of one important truth: I don't know much about horses. I could count on one hand the number of times I have been horseback riding, and of course, the only knowledge I have about horse racing is the information I've gathered while sipping mint juleps and cheering on horses in the Triple Crown races every spring. But TO TAME A SCANDALOUS LADY is set in England in the 1830s, which made horse racing and training much different than now. I found the idea of diving into a new research project exhilarating, if somewhat daunting, and mapped out where to begin my research.
From perusing Wikipedia to reading blog posts about horse racing in the Regency written by historical romance and historical fiction authors, I slowly created a picture of what spectators and fans experienced watching the races, but what actually happened in the stables? I managed to find several books that provided great details about the sort of responsibilities a groom would be expected to see to in a Regency/Early Victorian era horse farm, but what sort of techniques would a trainer use on their equine charges?
It occurred to me that if I can find a YouTube video to help my husband fix our garage door or teach me how to apply the perfect smoky eye, surely I could find a video with horse training techniques. YouTube came through for the win! A plethora of videos exists with horse
trainers assisting other horse trainers on different subjects, from calming an agitated horse to assisting a pregnant mare during the birthing process. One video directly influenced the scene in TO TAME A SCANDALOUS LADY when Flora calms Asad in the practice ring. Another video came in handy when I wrote the scene when Flora helps Bonnie to deliver her foal. Aside from training videos, I also watched videos of old races, like Secretariat's historic, record-setting victory at the 1973 Belmont Stakes. Watching him dominate the field by thirty-one lengths still brings tears to my eyes.
Aside from Youtube videos, I also indulged in my favorite horse films, including Secretariat and Seabiscuit. An integral part of Asad's racing strategy is inspired by Seabiscuit, but the depth of emotions the actors conveyed during critical parts of the storyline helped put me in the right headspace to write the dark moments between Flora and Christian…and to also remind me that success and a happily ever after waited for them.
My research has given me a new appreciation for the storied sport of horse racing, and while there are many troubling aspects of the sport today, at its heart, I still think it a celebration of the very best in humans' noblest companion, the horse.
Once Upon a Scandal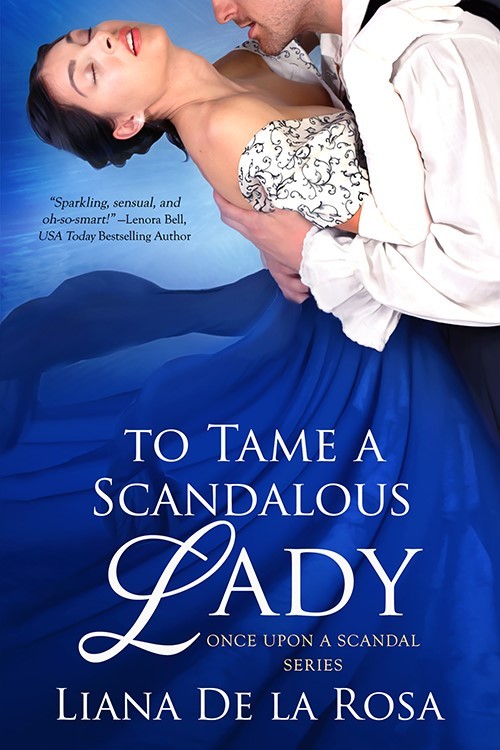 "Sparkling, sensual, and oh-so-smart!" —Lenora Bell, USA Today bestselling author
In the wake of a fire that decimates his racing stock, Christian Andrews, the Marquess of Amstead, struggles to keep his family's stud farm from slipping into ruin and painstakingly rebuilds the program. When one of his prime stallions is injured, he notices his new assistant trainer has a special way with the horses. As talented as the trainer is, once he realizes he is a she. . . and a very beautiful, spirited she at that. . . he should sack her before scandal breaks. But it's only weeks before the high stakes race he's counting on to build back his fortune, and Flora should be by his side for the win.
Miserable under the weight of the ton's expectations, headstrong Lady Flora Campbell laments her privileged life in London. Embracing her dream of working with racehorses, she disguises herself as a lad and slips away to learn as much as she can from England's premiere expert, Christian Andrews, never thinking of the scandal she courts but the glory to be had.
Although she develops a tendre for the dashing marquess, she can never let on that she's not only a woman, but the daughter of a duke. . .
Each book in the Once Upon A Scandal series is STANDALONE:
* To Love a Scandalous Duke
* To Resist a Scandalous Rogue
* To Tame a Scandalous Lady
Romance Historical [Entangled: Amara, On Sale: October 31, 2019, e-Book, ISBN: 9781640638747 / eISBN: 9781640638747]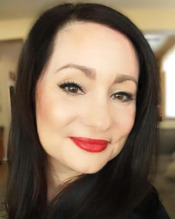 Liana De la Rosa is a historical romance writer whose stories are set in the Late Regency and Victorian periods. Her Once Upon A Scandal series is published by Entangled Publishing's Amara Imprint. Her writing also appears in the Avon Romance anthology, A DUKE TO REMEMBER.
As a longtime fan of the romance genre, Liana can remember sneaking Harlequins into her bedroom to read on the sly. After her second child was born, her husband challenged her to write her own book and she's been pulling all-nighters, slugging wine, and perfecting her craft ever since!
Liana has an English degree from the University of Arizona and enjoys cheering on her alma mater in all things. When she's not writing witty heroes, saucy heroines, and secondary characters screaming for their own stories, she's a wannabe domestic goddess and fashionista who wrangles her rambunctious brood of small children with her patient husband in Arizona.
Liana is a member of the Romance Writers of America and the Beau Monde chapter of the RWA. She is represented by Rebecca Strauss of DeFiore and Company.