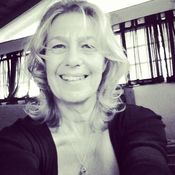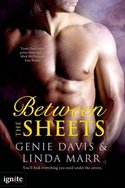 How often do girlfriends get together to talk about sex and romance? Well, we decided to do more than that…to take it a little further and write a romance novel – together.
Genie had already published a number of different books including several award winning romantic suspense novels and a mystery. We'd worked together on film scripts, and we were used to collaborative writing. Linda comes from the world of television where she's worked on everything from comedy to reality to news. And we both know a thing or two about romance, or at least we think we do. So it was just a simple matter of finding the right story and figuring out what we wanted to eat for lunch!
Seriously.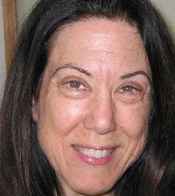 Many of our friends and a few total strangers have asked us why we wanted to write together, lunch aside. Actually, many of them seemed stunned, since we both have careers that have been relatively successful on our own. Occasionally, Linda's husband still asks that after he's come home to hear us arguing over a minor sentence. For instance –
Doesn't everyone know what a dust mote is?
Debating this point took up at least thirty minutes of our time, as Genie insisted everyone knew, and Linda disagreed. Dust particles, yes, motes, not so much.
To hear us go at it, it seems like we're having a bad time, but actually, we love working together because we love the exchange, talking about ideas, about what romance means to us, what sizzles, or what keeps us in suspense.
We also love that when one of us is a little off, the other one can step in. Basically, what we're doing is telling each other stories. About our own past, about our hopes and dreams, about other people's lives whose emotions reflect our own experiences. And we also get to dish on the juicy stuff, like favorite romantic getaways, how we like the men in our lives to treat us, what turns us on. Okay, that means we are essentially gossiping, but its all in the service of telling a good story.
And isn't telling a good story and sharing feelings what friendship's all about? Whether we we were writing together or not, we'd be sharing together.
As Anais Nin famously said "Each friend represents a world in us, a world possibly not born until they arrive, and it is only by this meeting that a new world is born." When we're writing together, we do just that.
Usually when a writer works, he or she is in her own world, alone with the page or that computer screen. When you write with a friend it's obviously a totally different experience.
The biggest difference we notice is that even the most serious or challenging work becomes an opportunity to share a laugh. Or equally share the struggle together. Friends take the ride that is life together—including the hard work and the discouragements; they don't just wait for the accolades to come streaming in. That's what writing together means to us.
And both in a personal way and in regard to our writing, sometimes the passion just isn't there, and you need someone to help ignite it again. Friendship rekindles the enthusiasm and joy. Friendship isn't something you learn, it's something you feel. And in a similarly intuitive way, you don't learn the desire to write, it's something you feel.
The combination of writing with a friend and just being with a friend is pretty much unbeatable. Then of course, there's the fact that we love to eat lunch.
We would love to run a contest for our book, and will offer three digital copies of BETWEEN THE SHEETS< as prizes to three different readers.
To comment on Genie Davis's blog please click here.