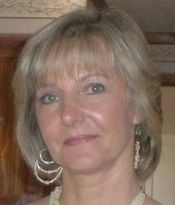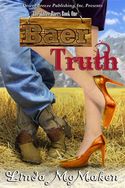 Ideas for books come from the strangest places. Joe Baer and the Baer Brothers sort of sneaked up on me one summer day. My family and I were taking a trip to the western U.S. with tickets in hand for the Cheyenne Frontier Days in Cheyenne Wyoming. We'd never been that far west before, so for us Easterners it was quite the adventure with long stretches of prairie, mighty rivers, and vast cattle ranches.
Thousands of cattle dotted the hillsides and we were stunned by how many. Most of us never realize how many of those four-legged critters it takes to feed a nation all those hamburgers!
As conversations tend to get a bit weird when we travel, my kids began telling awful cow jokes and my husband started naming cows that were close to the road; "That brown and white one, that's Mrs. Sirloin, over there is Mr. T-bone and that large black one, well, that would be Mr. Roast."
My thoughts however went to the ranchers and the families that lived there. I wondered who they were, and what their story was. Then I made the mistake of letting my muse actually speak aloud; (a rare thing as her thought are well weird) "I wonder what would happen if one of these cattle ranching cowboys fell in love with a vegetarian?"
Well, after an hour of horrendous "where's the beef" jokes, my Baer brothers saga began to take shape. All it took to finish the idea was the rodeo and a few hundred absolutely delicious cowboys attired in chaps, spurs, and hats. The Baer's became a family and my imagination dropped one vegetarian named Abby Clark into their world.
When you meet Joe Baer and Abby Clark (the two other brothers will be having their own stories in BAER NECESSITIES May 2012 and BAER FACTS Feb 2013) they seem to be such opposites. She's a vegetarian with neon-streaked hair, tattoos, and a hot temper. Joe is a no-nonsense beef rancher, with a jaded heart, but he still believes in the cowboy code of honor.
Outwards appearances aren't all they seem, and inside, they are surprisingly alike. They both have family issues that have burdened their hearts, both want a place to call home in the deepest sense of the word, both value family, and want to be part of a family.
Of course, they are different and that is where the fun comes in. The realities of ranch life are vastly different from Hollywood's version – but there's still magic in "riding off into the sunset" and that keeps these hearts together even after they discover the BAER TRUTH.
Come visit the Hidden Rock Ranch where the cowboys are hot and sexy, the women are bossy, tractors are just booby-traps lying in wait for city-girls and true love is just a Baer cave away!
Contact Info:
Blog
Facebook
Twitter
Goodreads
Comment to win a copy of BAER TRUTH!
To comment on Linda McMaken's blog please click here.