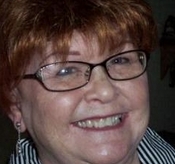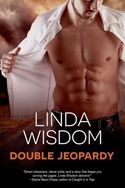 The best thing about reading is the variety of genres out there. There's something for everyone.
To me, that's the fun part and my tablet and Kindle are proof that my book libraries are eclectic. But there's always the question why we read particular genres. So what does reading romantic suspense offer a reader?
It can cover more than one genre. You have the mystery, romance, some books also offer paranormal, you'll see humor in others, but what I enjoy with romantic suspense is the intensity that is the frosting on the multi-layered cake for my reading sweet tooth.
You'll read about stalkers, serial killers, secret agents, rogue government agents, add in vampires and other supernatural creatures with urban fantasy romantic suspense. Don't you want a book that has you eagerly turning the page to see what will happen next? Where you're grumbling you really need to get to sleep but you have to finish the chapter but then you find you need to read the next chapter also. You're addicted to that sense of danger that you might not have in real life but you enjoy reading about it because it's fun to delve into a darker world where danger is around the corner.
Don't you want to devour a story about a character whose life is at risk, where the hero or even the heroine steps in to help save the day? Who says even a sexy hunk might not need a little help from the woman? While you're reading do you secretly hate the villain, drool over the hero and sigh along with the heroine because that sexy man is what we'd all like to lure into our bedrooms? Dreaming is the best part!
For me, reading romantic suspense pulls me into another world. The characters do and say things I wouldn't say in real life. I can't see a wounded man stumbling through my front door and say he needs help. Or my life is threatened because I saw or heard something I shouldn't have and now I need protection with a drool-worthy guardian. Darn! Or I'm on the run with just the clothes on my back (I can't pack some make up and underwear first?) with a man who's determined to keep me alive even if I think he's a total Neanderthal. It's a journey of staying alive, keeping one step ahead of whoever wants to kill me and along the way I might even find out some new parts of myself. Maybe I'm not a wimp after all.
And who knows? One day I just might open the door and a gorgeous man will gasp "I need your help". Until then, I know I can read about it.