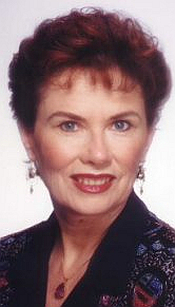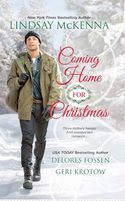 It was a delight and honor to be part of this very special Christmas book for several reasons. Harlequin chose women authors who were in the military to write these three military romance novellas you will read in this book. They include Lindsay McKenna (US Navy), Delores Fossen (US Air Force) and Geri Krotow (US Navy).
I was in the US Navy as an AG3 (weather forecaster) and had created the military genre in 1983 with CAPTIVE OF FATE, Silhouette Special Edition. My other two sister writers, Delores Fossen, US Air Force, and Geri Krotow, US Navy, are also military vets, so the readers are getting the real deal. The novellas will have a uniqueness that no one else can produce because we were in the military and understand how it works from the inside out. We're able to lend an insider's knowledge to the novellas as a result.
Secondly, with the drawdown and our heroic military men and women finally coming home from Afghanistan, it makes our stories all the more heart-rending and poignant. Delores, Geri and myself know what it's like to be stationed somewhere else in the world when the holidays hit. And it's a very lonely time for everyone because of the separation involved. To be home at Christmas is the single most important holiday a military person yearns to be home for and celebrate. And so often, it doesn't happen. The sacrifices our military people make are often and many.
To our military personnel, thank you for your service, your hours alone overseas, so far away from your home and family. And equally, let's praise those wives/husbands and children who also make those sacrifices in different ways when their loved one is so far away from them. It's hard on everyone. Just know that you are NOT forgotten by any of these military women vets and authors here at Harlequin. Hooyah!
There are three novellas in this November 1, 2014 release.
Christmas Angel by Lindsay McKenna
When Navy SEAL Kyle Anderson gets a call saying Anna Campbell needs him, he doesn't think twice. On the Montana ranch where they grew up, holiday magic permeates every acre, kindling long-awaited love. But will cut trump desire?
Unexpected Gift by Delores Fossen
Tailed by a camera crew Air Force Captain Gabe Brenner returns to Texas to deliver a Christmas message to his best friend's sister Kelly Coburn. But she's had her own delivery: a beautiful baby Noel…Gabe's daughter.
Navy Joy by Geri Krotow
Chief Patty Officer Ian Cairne arrives stateside for Christmas with a four-legged friend: his late buddy's military service dog. Fortunately the beautiful town vet Wendi Cooper is willing to take this odd couple into her home—and her heart.
Please let us know how much you enjoyed our offerings!