In Delos Series, Book 3, FORGED IN FIRE, you will meet Delta Force Army Sergeant Matt Culver. He's been in the Army since eighteen and is a kidnapping and ransom (KNR) specialist out of Bagram, Afghanistan. Matt's enlistment is up in four months. During a holiday program over Thanksgiving at the base, he meets Dr. Dara McKinley, a pediatrician who volunteers her time at a charity in Kabul. They are on a collision course with one another. Matt will later be director of KNR at Artemis.
Character interview with Sergeant Matt Culver, US Army/Delta Force/CAG
You asked me if I expected to meet the woman of my dreams in Afghanistan where me and my team operate out of? You've got to be joking! No one in the black ops community has time to fall in love. Especially in this war torn country. With ISIS now infiltrating it and joining up with the Taliban and Al-Queda, we're busier than ever. I've been over here for five years straight, and every time I'm deployed back to this place, it's worse than before.
Look, I'm in my late twenties, and no, I've had no such dreams or a vision of finding the 'right' woman. Not in my career. I enjoy women. They're interesting, and intelligent. I like a woman I can hold a wide-ranging conversation with, among other things. My mother, Dilara, is Turkish and Greek, and few people know this, but Feminism is alive and well in her country. She was raised to be highly independent and go after her dreams with no apology. That's why she runs Delos charities, our family's worldwide charity. And I tend to gravitate to that type of woman to spend my downtime with.
Do I have an idea of the kind of woman I'd like to have as my wife? No. In my business, there just isn't time to cultivate a serious relationship. Why would I put any woman I loved in that kind of situation? She'd worry all the time because she knows how dangerous my work is. I don't want to put anyone through that. My family suffers enough with anxiety over my black ops career, much less having a woman I loved, have to go through that, too.
I got blindsided by Dr. Dara McKinley, though. I wasn't expecting to be attracted to pediatric physician. That wasn't ever on my radar. But when she did a USO belly dance with her sister, Callie, I sure as hell changed my mind. Of course, there were four-thousand other military men in that chow hall for that Thanksgiving show thinking the same thing I was: I wanted that blond haired woman in that incredibly beautiful red belly dancing outfit she wore. To make it even worse on me? Those sisters knew Turkish belly dancing, which is pretty rare. I'd spent every summer growing up as Kusadasi, Turkey, my mother's home and the home of her extended family. I knew what great belly dancing was all about. And those two sisters delivered. They brought the house down with their dances.
Yes, Dara grabbed me, heart and soul. I used my black ops abilities to reach out to her and persuade her that she should have dinner with me later that night. I don't know what happened, but I remember my mother telling me when the right woman came along? I'd know it. I'm pretty intuitive, but I don't talk much about that except to say it has save me and my team out on a mission, enough times that I pay attention to it.
What was so funny, was that I knew that night when I had dinner with Dara, she was 'the one,' for me. I knew it in my bones. I knew it in my heart. But then? Everything went south shortly after we met. A safe Afghan village where she and her sister were going to render medical aid a week later, turned into a life-and-death situation. And if I hadn't been there with my friend, Sergeant Beau Gardner, who had eyes for Callie McKinley, those sisters would have died.
That Taliban attack on the way to the village changed all our lives in a split second. As I grabbed Dara and ran for the slope of the mountain to escape and try to save her life? I wasn't sure either of us would survive with winter on top of us. It was a hell of a predicament with no clear outcome.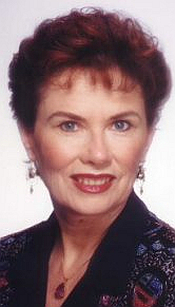 The "Top Gun of Women's Military Fiction," Linsday McKenna has had 145 books published under the McKenna name since 1981, most dealing with military or mercenary subjects, for several publishers: Simon and Schuster, Warner, Avon and Berkley, Harlequin/Silhouette. She is the originator of the Military Romance genre, with "Captive of Fate," Silhouette Special Edition, 1983. She has sold 23 million books worldwide and in 33 foreign languages. She proudly served in the US Navy and was a meteorologist.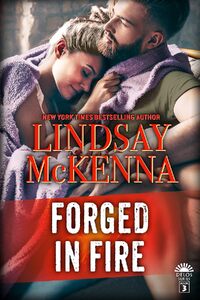 Pediatrician Dara McKinley loves her job. So how could she say no when her sister asks her to come to Kabul for a few weeks to offer medical assistance at a local orphanage? Terrified of the dangers surrounding her, Dara finds unexpected solace in the protective arms of Sergeant Matt Culver. Transfixed by the warrior with the exotic gold eyes, can Dara overcome her fears?
Sergeant Matt Culver has always listened to his instincts, and they have yet to steer him wrong. So when he sees the alluring blond belly dancer at Bagram's annual holiday show, he knows without a doubt that she's "the one." Now he just has to convince her to take a chance on him and love. If they survive