Aggie the Horrible versus Max the Pompous Ass is an across-the-tracks romance that will lead the readers laughing one moment and shaking their heads the next at the hot mess these two main characters make out of their work-life situation.
In a perfect world, Aggie the Horrible versus Max the Pompous Ass would become a primetime movie, AND I would be asked to cast all of its main characters. Afterall, no one knows them as well as I do. And since I hate to not be prepared for all of the what-ifs in the world, I thought I'd go ahead and pick the actors/actresses who would be invited to try out for each part.
Cast of Characters:
1-AGGIE is a free-spirited young lady with a bit of a chip on her shoulder. She doesn't feel the need to play by society's rules. If anything, she takes pleasure in not playing by them. And she's certainly not afraid to speak her mind. For her, I'd choose Emma Stone, most recently seen in Disney's Cruella De Vil.
2-MAX was born into a dysfunctional wealthy family and was raised to view the world through rose-colored, privileged glasses. He's driven to succeed for many reasons, but the stickiest reason is to prove to his father he's his own man. His Achilles heel is his grandmother. For her, he'd do anything. Even hire a train-wreck of a woman to be his assistant. The actor I'd recommend to play him would be Superman's Henry Cavill.
3-MEEMAW is Aggie's grandmother. She's a poker-playing, hardworking, firecracker who will defend her own with a Pit Bull vengeance. The Proposal's funny-as-hell grandmother, Betty White, would be the absolute perfect character to play Meemaw.
4-GRACE is Max's Grandmother. She is the essence of sophistication. But she's become disenchanted with her country club friends and makes an across-the-tracks friend with Aggie's Meemaw. The two are opposites in every way except for the intensity in which they love their grandchildren. When the two of them decide to try their hand at matchmaking, they have no intention of failing. Actress Meryl Streep from The Devil Wears Prada would be perfect for the part of Ms. Grace.
5-GRANT is Max's best friend. He only plays a small role in the book, but I want him to be played by Bridgerton's Duke of Hasting's Regé-Jean Page. That guy is such a hunk, and he needs to be the hero in a future book.
6-And lastly, BILL is an old friend from Aggie's past that is a thousand thorns in the backside of Max. Bill definitely needs to be played by The Proposal's Ryan Reynolds.
—
COMMENT TO WIN: Since I told you who I'd like to see play my cast of characters, tell me the name of an actor/actress you would like to see play you if your life was turned into a sitcom and you'll be entered in a drawing for a $15 Amazon Gift Card.
—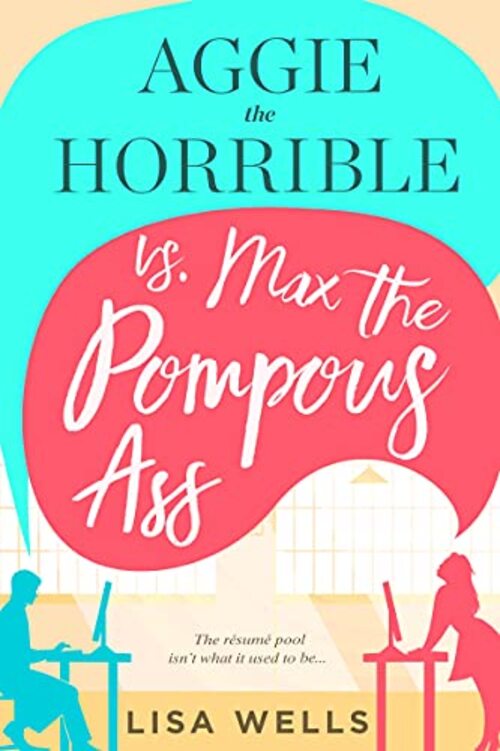 One's playing a game. The other's keeping score.
When wild-child Aggie Corelissen shows up for an interview with the last person she'd ever want to work for, golden-boy entrepreneur Max Treadwell, she has one goal—to not be offered the position. While she hates to disappoint the two matchmaking grandmothers who'd pressed Max to hire her, she wants nothing to do with a pity job. Besides, the guy could easily win Mr. Pompous Ass of the year.
The last thing Max wants is to offer Aggie a job. The woman, a mixture of bizarre and annoying, has gone through at least a half-dozen employers this year already. He might've promised Grandmother he'd hire her, but if Aggie doesn't take it because he's more than a little un-charming, that won't be his fault. After all, his company is on the brink of a major land acquisition, and the last thing he needs is a screw-up as a personal assistant.
With neither of them willing to disappoint their grandmothers, the interview becomes the stuff of legends, and somehow, before either can blink, they're suddenly stuck working together.
Aggie's determined the only way out is to be the worst assistant ever and get fired…
Max knows his grandmother would kill him if he fired Aggie, so he'll just have to be so awful she quits…
But what happens next, no one could have seen coming.
Romance Comedy | Romance Contemporary [Entangled: Amara, On Sale: July 19, 2021, e-Book, ISBN: 9781682815458 / eISBN: 9781682815458]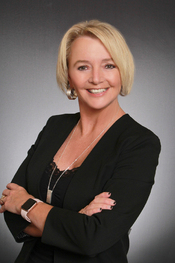 Lisa Wells writes romantic comedy with enough steam to fog your eyeglasses, your brain, and sometimes your Kindle screen. On the other hands, her eighty-year-old mother-in-law has read Lisa's steamiest book and lived to offer her commentary. Which went something like this: You used words I've never heard of…
She lives in Missouri with her husband and slightly-chunky rescue dog. Lisa loves dark chocolate, red wine, and those rare mornings when her skinny jeans fit. Which isn't often, considering the first two entries on her love-it list.