by Teresa Cross
I read that your novel, A GIRL NAMED ANNA (My Name is Anna in the UK), won the Daily Mail First Novel Competition in 2017. I can see why because I absolutely loved it! Can you share with us where your inspiration for this amazing novel came from?
Thank you so much – that is such a pleasure to hear! The inspiration came from a number of different places. The idea of a child being taken from a theme park was an innate fear my mum had when I was growing up. We used to go to Disney World in Florida every year, and she had a superstition about me being snatched, based on an urban legend about children being taken from theme parks and having their shoes changed and hair cut off. Thankfully I managed to get through many a visit without this happening! I was also very interested in a rash of cases which seemed to come to light about young women who had been abducted when they were children and had been found, alive, kept captive for years. These women were all abducted when they were old enough to remember who they were – I wanted to explore what it would be like if that wasn't the case, if suddenly your whole world and everything you believed to be true was turned on its head. However, when I began writing this side of the story, I also began to wonder what it would be like to be the sister left behind – to grow up with the shadow of this catastrophic event happening to your family that you were unable to escape, and what effect that would have on a teenage girl who just wants to be 'normal'
Anna and Rosie are different in many ways. What was your writing process in coming up with these two characters?
I 'felt' Anna very strongly before I started writing – the initial scene where she is waking up on the morning of her birthday had taken root in my mind a long time before I started writing, and I had an innate understanding of what she was like: kind and trusting, but also courageous and true to herself.
It was only when I put pen to paper that Rosie began to take shape and I warmed to her very quickly – it was great fun to write such a plucky, straight-talking character.
I wrote in a linear fashion, alternating between the two girls just as the novel is written, and as it began to take shape I really began to delve into the idea of nature versus nurture. Although Rosie and Anna's characters are, as you note, very different, there are some core similarities between them that I have interlaced, even certain physical ticks or turns of phrases, to suggest that even though they have grown up miles apart, there is something intrinsic that ties them together.
How much research did you have to do for this novel?
A lot of the key inspirations for this book – such as the wave of abducted women – were cases that I already knew about and revisited as I began to write; similarly I discovered a case about a girl who had been taken from hospital when she was a baby and raised by another woman whose story I delved into.
I am fascinated by cults and extreme religious groups, so had a background knowledge of this when creating The Lilies, the extreme Christian sect featured in A GIRL NAMED ANNA. As well as taking elements from these different groups to form The Lilies, I also delved into bible verses and religious iconography to fully flesh this idea out.
Although Rosie's chapters are set where I live in London, Anna's North Florida location required a lot of fact-finding and google image searches to get a sense of what my imagined location for her home would be like, and I did a lot of research into the flora and fauna of the area to aid with planning Mamma's garden – particularly as I am very 'brown fingered' myself! Although her hometown is largely fictionalised, I did pick a specific area which I plotted on Google Maps – I have stars in place for major location such as her home, the school, church and William's house. There is actually a bike ride quite near the beginning of the book which I 'went on' using Google Street view, to get a sense of what Anna would be seeing as she travelled. It's amazing how far you can travel without leaving your desk!
When you are working on a storyline do you use an outline for your stories or do you just write?
I'm afraid I'm a terrible planner – my characters all have minds of their own and I find it difficult to plan fully as I don't know where they'll lead me. For A GIRL NAMED ANNA, I had a very strong idea of how the book would begin and end, but the middle I left up to fate – in the original draft, Father Paul, now a key character in the book, only cropped up in the very last third, and I ended up weaving his narrative in throughout. With my second novel, I am finding that I need to keep driving the plot, so have resorted to a very brief chapter by chapter 'one-liner'. I'm sure that this method results in more editing in the long run, but I think it's important to have creative freedom in the early stages to let your imagination loose.
On your website, you mentioned that you started your first fiction novel based on your grandmother's life but never finished it. Do you think you will go back someday and finish that one or is there another one in the works?
I would love to finish this novel one day – my husband has read sections of it and keeps telling me I need to go back to it – but for the moment my mind is on other stories. I am just about to complete the first draft of my second novel, which is another thriller set in Florence and Cambridge, and already have an idea for my third. I had a baby boy in January, so between him and working part-time (I am the head of brand and marketing for a restaurant group), I have to snatch time to write where I can.
Do you have a favorite author who inspired you to write?
I am a big fan of Victorian gothic horror, particularly Emily Bronte's Wuthering Heights. I studied it at school, and it is one of the first books where I remember being entranced by the writing style. Further back, Northern Lights (The Golden Compass) is a book that has stuck with me since I first read it at the age of eleven – we even had a reading from it at my wedding. I know it has exploded recently, but I remember The Handmaid's Tale being very formative for me as a young adult, indeed all of Margaret Atwood's books – there is something both stark and rich about her writing which I find totally compelling.
Is there a favorite place you have that you like to do your writing?  At home, a coffee shop, etc.?
At the moment I write wherever I can get a moment's peace, whether that's upstairs on our bed whilst my husband watches the baby, or in a lunch break during work. I definitely prefer hustle and bustle to the quiet though – if I'm at home I put a podcast or the television on, but I feel I get my best writing done in a coffee shop with lots of background noise; wherever I know lots of writers who need complete silence, I find it very distracting – the quiet makes me antsy!
As a teacher, I always like to ask as my last question my last question: who was the teacher who had the most impact on your growing up?
My two drama teachers at school opened my eyes to the world of theatre and inspired so much creativity in me. I remember seeing a production of The Elephant Vanishes – it was an adaptation of Haruki Murakami's short stories by a theatre group called Complicite – and being rooted to my chair, crying, when the house lights came up because the production had been so exquisitely created. This must have been fifteen years ago but I can still picture it clearly. I may not have ended up going down the theatre path, but I think the spirit of innovation and playfulness they introduced me to was formative in my ability to think creatively.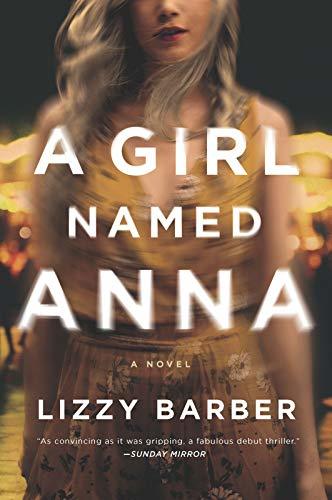 If your whole life is a lie, who can you trust?
Raised in a quiet rural community, Anna has always been taught that her mamma's rules are the only path to follow. But, on her eighteenth birthday, she defies her mamma for the first time in her life and goes to Astroland. She's never been allowed to visit Florida's biggest theme park, so why, when she arrives, does everything about it seem so familiar? And is there a connection to the mysterious letter she receives that same day—a letter addressing her by a different name?
Rosie has grown up in the shadow of the missing sister she barely remembers, her family fractured by years of searching without leads. Now, on the fifteenth anniversary of her sister's disappearance, the media circus resumes as the funds dedicated to the search dry up, and Rosie vows to uncover the truth herself. But can she find the answer before it tears her family apart?
Winner of the Daily Mail First Novel Competition, A Girl Named Anna is a psychologically riveting read that introduces Lizzy Barber as an outstanding new voice in suspense fiction.
Suspense Psychological [MIRA, On Sale: September 3, 2019, Trade Size / e-Book, ISBN: 9780778308997 / eISBN: 9781488052279]

What if you woke up thinking you might not be who you spent your whole life thinking you are?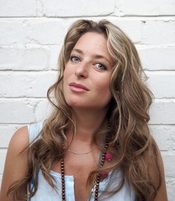 Lizzy Barber studied English at Cambridge University. Having previously dabbled in acting and film development, she has spent the last ten years as head of marketing for a restaurant group. Her first novel, Anna in the Dark (known as My Name is Anna in the US), won the Daily Mail and Random House First Novel Prize 2017. She lives in London with her husband, a food writer.