A PERFECT EYE pits Lily Sparks, a paintings conservator who was trained to believe her eye is perfect, against a forger-turned-murderer who is hiding in plain sight. When Lily zeroes in on the killer as a failed artist, she learns this: Some forgers aren't in it for the money; they do it to prove a point. And the ones who are caught tend to meet very bad ends.
Here are Lily's top five forgers:
1 Eric Hebborn: A British painter who trained at the Royal Academy of the Arts and forged Old Master drawings. Hebborn sought revenge against the art world because critics called his works "derivative", "labored" and "self-conscious". In 1996, shortly before he published The Art Forger's Handbook with tricks of the trade including modern recipes for period pigments and ink, he was attacked and killed on a street in Rome. Hebborn's murder is still unsolved.
2 Mark Hofmann: A mild-mannered Utah Mormon ("a scholarly country bumpkin") who forged historical documents about the Church of the Latter-Day Saints. To lull experts, Hofmann expressed doubts about the authenticity of his finds. "Do you really think it's genuine?" he'd say. In 1985, to buy time before his forgeries were discovered, he killed two people with homemade bombs. Hofmann is serving a life sentence at the Utah State Prison.
3 Walter Fritz: A German pornographer and student of Egyptology who forged a papyrus fragment in which Jesus called a woman (presumably Mary Magdalene) "my wife."  Out of hatred for academia, or to embarrass his intended target, in 2012 Fritz sent the papyrus to an eminent feminist and Harvard Divinity School professor who presented it at a scholarly conference in Rome. Errors in Coptic grammar and red flags in the papyrus's chain of title exposed the fraud. Since then, Fritz has tried to play it both ways: he denied forging the papyrus, but said he never claimed it was genuine.
4 Han van Meegeren: A Dutch painter who began forging Dutch Golden Age masters after critics called him a "gifted technician". Van Meegeren's masterpiece was a fake Vermeer which he sold through a dealer to Hermann Goering during the Nazi occupation of the Netherlands. In 1945 he was arrested for being a collaborator and plundering Dutch cultural heritage. He proved Goering's painting was forged by painting another Vermeer while he was in custody. Acquitted of treason but convicted of fraud, Van Meegeren died of a heart attack before serving his sentence.
5 Thomas Patrick Keating: An English art restorer and college dropout whose favorite artist to forge was Rembrandt. Keating wanted to strike a blow at the gallery system, where dealers profit at the expense of starving artists. He planted time bombs in his paintings, adding anachronisms and a layer of glycerine under the oil to ensure that when a painting was cleaned the forgery would become evident. In 1977, he was arrested and charged with fraud, but the case was dropped because he was in poor health from years of inhaling chemical fumes. Keating died at age 66.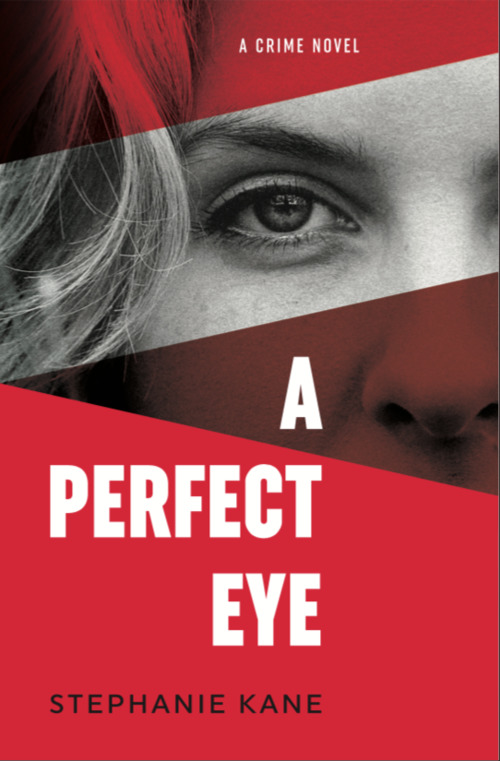 Some are born with a perfect palate, others with perfect pitch.
Denver Art Museum's Conservator of Paintings Lily Sparks was born with a perfect eye. When the museum's billionaire benefactor is brutally murdered, the grisly tableau stuns her: it's the human embodiment of the museum's prized landscape by famed Impressionist Gustave Caillebote.
Lily comes to believe the Caillebotte was forged and the killer is a painter the art world spurned. But as she confronts where art ends and fraud begins, she must face the deceptions in her own past.
Mystery | Mystery Woman Sleuth | Thriller [Cold Hard Press, On Sale: September 1, 2019, Paperback / e-Book, ISBN: 9781733671507 / eISBN: 9781733671507]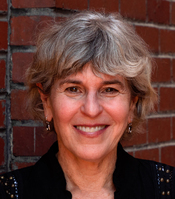 Stephanie Kane is a lawyer and award-winning author of four crime novels. Born in Brooklyn, she came to Colorado as a freshman at CU. She owned and ran a karate studio in Boulder and is a second-degree black belt. After graduating from law school, she was a corporate partner at a top Denver law firm before becoming a criminal defense attorney. She has lectured on money laundering and white-collar crime in Eastern Europe, and given workshops throughout the country on writing technique. She lives in Denver with her husband and two black cats.