Sometimes it takes an individual a while to figure out what she's supposed to be doing with her life. But if she's really lucky she'll finally figure it out. And then, if she's really really lucky she'll actually have the opportunity to do just that.
I am one of those really really lucky people.
I was still in my early thirties, an embarrassingly long time ago I might add, when I realized I should be a novelist. It just hit me one day. Like the proverbial ton of bricks. Something like…what the hell are you doing woman? Write a book. So I did.
The rest wasn't quite so easy. In fact, it took me many years and even more rejections before Harper Collins bought my first manuscript. But since then I've written more than fifty published novels. Stories that have ranged over many continents and thousands of years. But more recently I've been dabbling in something closer to home…closer to my heart. I'm writing about horses, and cowboys, and Indians, and mothers, and farms and did I mention horses? Honestly, I can't talk about them enough…ask anyone who knows me. Because other than writing all things equine are my enduring passion. I see horses in my dreams…always have. I'm a farm girl down to the very marrow of my bones.
For years my family and I lived on a cute little twenty acre farm near Minneapolis where we had horses and dogs and cats and the occasion rodent for the kids. But recently we had a chance to purchase a bigger acreage out in God's country. (Wisconsin, if you're uncertain where the Lord keeps his land 🙂 ) It's beautiful and sprawling and hilly and perfect. But…alas…it's too much space for my family, our five little horses, six inquisitive chickens and an ever-increasing number of cats. We must have more. As I write this I'm trying to figure out how to build a chicken tractor so I can raise chicks with a brooding hen and give them to my mother who is 97…the original farm girl. I'm also fencing a small area for our soon to arrive shorthorns which we hope to breed and show. I mean, seriously, who doesn't want to show a cow? That, of course, is in addition to the horses, mostly Arabians, which I train and show and judge.
Anyway…my point is, writing about horses and farms and the kind of down home contentment that comes from the heart is kind of a no brainer for me. And HEARTH SONG is just that…an escape into Bravura Lambert's world of wild horse races, rolling hills, and Indian heroes who will make you laugh…and maybe drool a little. I hope you enjoy reading HEARTH SONG as much as I enjoyed writing it.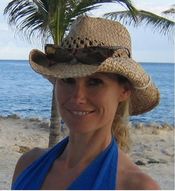 Lois Greiman is the USA Today bestselling author of over 50 novels. Her next long awaited Chrissy McMullen mystery, UNLEASHED, will 'unleashed' in the summer of 2016. Connect with her on twitter @loisgreiman2 or facebook https://www.facebook.com/lois.greiman/. Or check out her website for more information: www.loisgreiman.com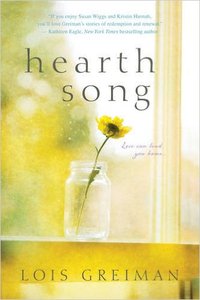 Bravura Lambert has a daughter to raise, a tumbledown house to restore, and a struggling business to run. She doesn't have time to cry over a husband who only shows up when he needs money. She also doesn't need Tonk Redhawk, a Native American artist and wild horse jockey, interfering in her life. So what if he's charming and helpful and makes her autistic five- year-old giggle until she can't stand up? Bravura's husband, Dane, was once all those things too.
When Dane returns to find Tonk's horses in Bravura's pasture and his tools in her shed, he insists on moving back home. Despite his faults, Bravura longs to make her marriage work– after all, she took a vow. But then Dane does the unthinkable, forcing Bravura to finally face the truth about her choices–and about how deeply Tonk cares for her. Once she opens her eyes, she just may be able to open her heart.