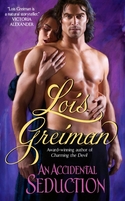 Every romance reader knows that a hero can make or break a book. Being the author of more than 25 novels I've had a bunch of heroes. The latest, Sean Gallagher, is on the cover of my current novel, AN ACCIDENTAL SEDUCTION. Now, I'll admit that he doesn't look quite like I saw him in my mind's eye while I was writing the book. Because, even though Sean is bent on ruining the heroine, Savanna Hearnes, in an effort to avenge his brother, I envisioned him a little less dour, a little less intimidating and somber. I saw him with an unruly shock of dark hair, a killer grin and a devil-may-care attitude. But once my publisher sent me the cover, I was like…oh, yeah (slobber, slobber, swoon) well, that's good, too. And look, Savanna seems to agree with my assessment, because she's obviously drooling on his shoulder.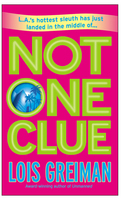 The hero of my Christina McMullen mystery novels has never been on a cover, so he's all my to create. I see him like this. Yummy, right? But with a lot of attitude and angst. He's a lieutenant named Jack Rivera who causes no end of trouble for Chrissy from the first book, UNZIPPED, to the latest, NOT ONE CLUE. And I've enjoyed ever minute of it.
But my own current hero is a little different than those two. He's shorter and heavier and hairier and…well, okay, he's a pony. You read that right…a pony. He's a little fellow I got from a rescue ranch. His former owners could no longer care for him so they gave him up. When I saw him on the internet it was love at first sight. When I saw him in the flesh, I popped him into the trailer and brought him home. Even though he was 12 years old, an ex-breeding stallion, and entirely untrained, I was sure he would be the ideal children's mount. And he hasn't disappointed. Since he's been on our farm, he's learned to bow, to lie down and to pull a cart. What a brave little soldier he is. Okay, I admit that he doesn't have Sean Gallagher's six pack abs, or Jack Rivera's sardonic grin, but he has his own hirsute charm. And one can never have too many heroes.
So how about you? Who are your favorite heroes, fictional or otherwise? I'm giving away a copy of AN ACCIDENTAL SEDUCTION to one person who takes the time to comment.