Happy New Year! As always, January 1st is a time to reflect on what we hope to accomplish in the new year. I have big plans for the year publishing-wise, but am pondering how to move forward with the writing part. I'm super excited about my Delaneys of Sandpiper Beach trilogy due out March, April, and May of this year for Harlequin Special Edition. As if that isn't enough, the first book will be my 25th with Harlequin.
In the fall, I'll have the third book in the Charity, Montana series released from TULE publishing. HEALING HEART ACRES is my working title, and honestly, I hope that title sticks!
After that, I will self-publish two books that I've had the rights returned to me from Harlequin, with new covers and story updates. I'm calling this the Santa Barbara Sunsets Series. So, yeah, wow, six books I'm planning to have out in 2018, that's a big publishing year!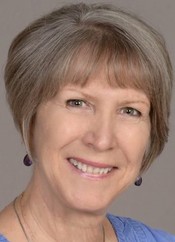 Lynne Marshall has been traditionally published with Harlequin as a category romance author for more than ten years with over twenty-five books, and more recently with TULE Publishing, she has also gone hybrid with self-publishing. She is a Southern California native, has been married to a New Englander for a long time, and has two adult children of whom she is super proud. She is also an adoring grandmother of two beautiful little girls, a woman of faith, a dog lover, a cat admirer, a meandering walker, a curious traveler, and an optimistic participant in this wild journey called life.