Any author worth her salt knows what readers want in a romance novel hero: He needs to be handsome. Successful. Kindhearted, but not a pushover. Romantic, but not in a sappy way. Respectful of friends and family. Helpful, too. But he can't be too perfect or readers will believe he's too good to be true. To say nothing of the fact that all those positive traits and qualities could make the heroine feel 'less than' by comparison—not a good thing when the 'conflict' cards are already stacked against this would-be couple!
Whether historical or contemporary, I start developing my heroes by choosing a "look." Take Sam Marshall in THE FIREFIGHTER'S REFRAIN, for example. Born 'n' raised on his family's Colorado ranch, he needed to look as heart-stoppingly good in jeans and a Stetson as a tuxedo. And since he also worked as a volunteer firefighter before moving to Nashville, broad shoulders and muscles were a requirement. Photographs are essential, so I can see my heroes as they make their way through my stories. The guy I envisioned while Sam taught fire department cadets? Jesse Spencer, costar of the hit TV series, "Chicago Fire."

Now I ask you, did Harlequin's talented cover designers capture Jesse's persona when creating Sam, or what!


Sorry…I got a little ahead of myself…
After choosing a look, my heroes need good, strong names. In high school, I dated a guy named Sam. Second-string quarterback. Solid B student. Worked part time for his dad's contracting firm. So not only did he know how to make and fix stuff, he had muscles on top of muscles! Sam enlisted in the Army the summer after graduation…and the following spring, gave his life defending our freedom. It seemed fitting and proper that his courage be remembered in my injured firefighter-turned academy instructor's character, Sam Marshall.
Most times, though, I don't have a "Sam" to help me choose my heroes' names, so I rely heavily on the old Baby Names Book. (And when I say old, I mean OLD: I chose my daughters' names with this tome; without giving away their ages or mine, let's just say it's in the neighborhood of four decades old!) But I digress. The great thing about this baby name book is, it lists Irish names. Scottish names. Native American names. Italian names. Cowboy names…and more. AND it lists the origins and meanings of each. So if I'm 'birthing' an old West sheriff, I need only search in that category. If, on the other hand, my hero is a corporate type, I sift through more 'high falooting' names.
Heroes must, must, must have family–living or dead. (Sam Marshall comes from a tight-knit loving family, so he just doesn't 'get' Finn's attitude toward her crazy musician parents.) A birthplace. (He can ride and rope with the best of rodeo cowboys, and misses the grand Rocky Mountain vistas visible from the Double M Ranch.) Educational backgrounds. (Though he graduated college by the skin of his teeth, Sam is smart and resourceful, as evidenced by his teaching and business prowess.) Friends. (Torry Martin–who plays himself in The Firefighter's Refrain–and Mark Ligon, owner of The Meetinghouse are great sounding boards for this keep-stuff-to-yourself hero.) Careers. (Sam loved working as a firefighter, but his longtime dream—earning a recording contract in Nashville–can only come true if he leaves everything else behind—and so he does.) A place to lay their handsome heads. (Sam lives in a fourth-story condo overlooking the Cumberland River and spends countless hours out on the balcony, watching eagles soar overhead.) Sometimes, an ex (or two) helps readers understand how he became the man who first meets the heroine. (Instead of an ex, I gave Sam a kooky, big-hearted sister who good-naturedly nags him to reach for the stars…and the girl.) Finally, a hero needs flaws—some minor, some huge—that explain why he acts and reacts as he does: Disappointments, heartaches, failures, and even successes that mold his character, and make it tough to choose between his old life…and life with Finn.
Confession time: I believe most (if not all) romance novel authors fall boots over Stetson in love with our heroes. All of their heroes. Because if we can't love 'em, why would readers, y'know! And Sam was certainly no exception!
I hope you'll feel the same way about Sam Marshall him as you read all about him in The Firefighter's Refrain. I also hope you'll drop me a note, let me know what you liked best about this talented good-looking guy.
Wishing you a wonderful summer!
GIVEAWAY
Win your own hero! Tell us about your hero and one commenter will win a copy of THE FIREFIGHTER'S REFRAIN!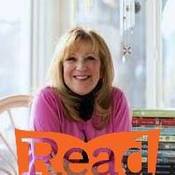 Bestselling author Loree Lough once sang for her supper, performing across the U.S. and Canada. Now and then, she blows the dust from her 6-string to croon a tune or two, but mostly, she writes novels that have earned hundreds of industry and "Readers' Choice" awards, 4- and 5-star reviews, and 7 book-to-movie options. Her 105th book, THE FIREFIGHTER'S REFRAIN, #3 in "Those Marshall Boys" series for Harlequin Heartwarming, released May 1, 2016. Next up, HEALING OF THE HEART, #3 in Whitaker's "Secrets on Sterling Street" historical series. Stay tuned for Loree's brand new 3-book series from Heartwarming, due to hit bookstands between fall, 2016 and summer, 2017…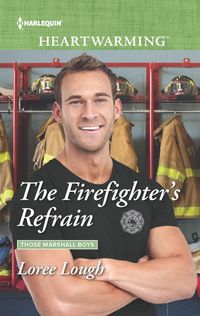 He's a man who wants it all…if only he could have it
Dreams of stardom took musician and firefighter Sam Marshall far from his Colorado roots. Starting fresh in Nashville hasn't been easy, especially after an injury on the job, but he's working his way to the Grand Ole Opry one open mike at a time, teaching at the fire station to make ends meet. Yet Sam's intentions are shaken when he meets the lovely owner of a local café. Suddenly, Sam's dreams are filled with her. Too bad that as the daughter of country-music wannabes, Finn Leary's been there, done that. She'll never choose a musician. So how can Sam possibly get the girl and keep the guitar?