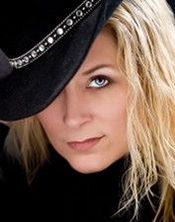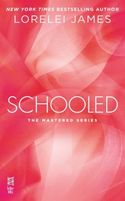 As an erotic romance author, one of the first questions I'm asked is if I've "done" every sexual scenario I've written about…Umm…No.
The really funny thing about that? I'm also a mystery writer but no one ever asks me if I've actually killed someone. Gives the person asking the question something to think about 🙂
In the Mastered series, in BOUND, UNWOUND and SCHOOLED (a novella out December 2nd) my two main characters are Ronin Black and Amery Hardwick. In addition to being an 8th degree black belt in jujitsu, Sensei Ronin Black is also a kinbaku rope master. What does that mean exactly? Well, he likes to use rope on women as an artistic and sexual expression of beauty.
I've read lots of books where the hero is very much into rope bondage, but my starting point for the series wasn't a male character's need to immobilize sexual partners as a measure of control, but the fact kinbaku and shibari were borne out of hojojutsu—the traditional Japanese martial art of restraining a person using cord or rope. I wanted to explore rope bondage from a different angle. Which meant lots of research.
My favorite type of research is the hands on variety, but in this situation I had to rely on other research methods. I started from the jujitsu side, reading about the history of the Japanese warriors who became known for the decorative manner in which they bound their prisoners. From there I moved to Shunga artwork, which has been around since the mid-eighteenth century in Japan that features men binding women in various states of undress and dishevelment. I read about the underground "dirty" magazines in Japan starting in the 1950s that continued the Shunga type artwork in photographic form. That led me to a variety of movies from the 1970s through current day that showcase shibari and kinbaku in some interesting and also disturbing situations. Lastly I unearthed foreign copies of shibari and kinbaku performances on DVD, in art and how to books, and online videos.
Once I reached a certain point in the research process, including taking stock of binding materials—different colors, sizes, materials of rope—I returned to the most important aspect for me in any story: characterization. What made Ronin Black need to express himself through rope work? And how would the heroine Amery react when she discovered that rope mastery isn't just a hobby, an impulsive thing Ronin uses to add safe kink to a sexual relationship, but is an intrinsic part of him?
Figuring out those motivations and reactions is where the research ends and the story begins.