I'm excited to be on Fresh Fiction today to talk about my debut Scottish Historical Romance, HIGHLAND DECEPTION. It's about the Cameron laird and a secretive lass who won't tell him who she is. Maggie knows that with the politics of the time, he would be obligated to return her to her father who wishes to marry her to an abusive man. Since Maggie won't acknowledge her own clan, Lachlan fears she could be a spy for a rival clan, but where does the real history come into their story?
I'll admit, when I started writing HIGHLAND DECEPTION, I had a vague knowledge of the time period from reading other Scottish Historical Romances, but I didn't know what history I would weave into the tale. I knew Lachlan and Maggie and how I wanted their story to play out, but I didn't have all my facts straight.
Although the political upheaval of the time and the stories of my hero and heroine intertwine and come together, the romance and the history in Highland Deception were first separate. It took a couple of revisions and a lot of research time to incorporate them into a seamless story, which I think led to a quality story with both the romantic elements and historical facts blended to capture the essence of Romance and Scotland
I've discovered along the way that research isn't easy and after I learn things, sometimes I have to learn them again or say "where the hell did I get that from" when I look at something a second time. I was constantly looking for maps online and getting tiny representations with either places or clans. They usually didn't show both on the same map which makes it hard to gauge distances and sometimes even loyalties.
I spent a lot of time making sure that I had all my facts straight. It's a fine line to cross when you have fictional characters in a time and place that existed with such a turbulent political landscape. As I continue to grow as a writer, I will keep researching and hopefully hold onto the knowledge a little better with each step of the way.
My recent trip to the Scottish Highlands will help me going forward with not only a better understanding of the land but also the history. You should have seen me squee when I found "Clan maps of Old", Food For Free, a guide to everything edible in Scotland, and Scotland, History of a Nation. To actually have physical copies to reference makes my heart sing and I can't wait to hang my giant map of clans up on the wall.
So while Maggie's and Lachlan's journey is the center of HIGHLAND DECEPTION, I did make sure that the past was woven along with it. I plan to continue to make charming characters with unforgettable stories in a place and time that I'm passionate about.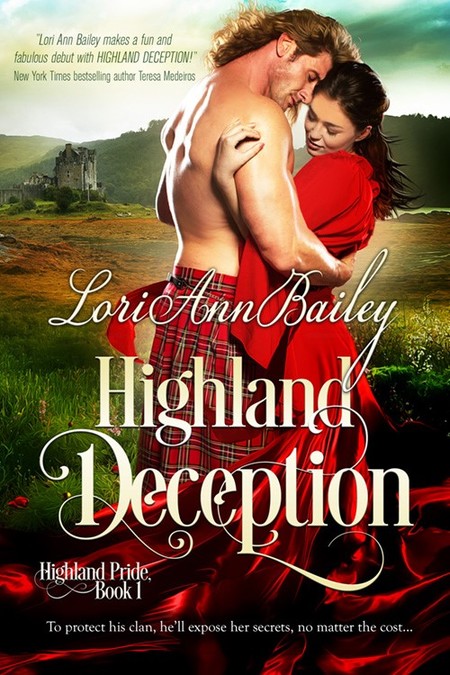 Scotland, 1642.
Maggie and Lachlan must fight their growing attraction, battling suspicion and intrigue as religious and political turmoil threaten to tear their clans apart.
He has sworn he will never marry.
Lachlan Cameron is honor bound to see a wounded lass to safety, although he has well learned women are deceivers, and this lovely maid harbors a wealth of secrets. But Maggie's free spirit and charms enthrall him while he works to discover if she is innocent…or a spy scheming with his enemies to destroy his clan.
She has sworn she will never fall in love.
Maggie Murray fled her home to avoid a political marriage to an abusive man. Salvation comes when the Cameron laird, unaware of her identity, protects her as she escapes. His kindness slowly warms her, and she's tempted to confess her real name. But his strong sense of honor would force him to return her to her father…and torment at the hands of her scorned betrothed.
Romance Historical [Entangled Select, On Sale: August 22, 2016, e-Book, ISBN: 9781633757417 / eISBN: 9781633757417]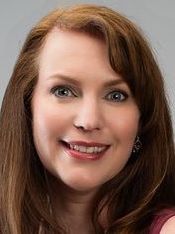 Lori Ann Bailey has a romantic soul and believes the best in everyone. Sappy commercials and proud mommy moments make her cry. She sobs uncontrollably and feels emotionally drained when reading sad books, so she started reading romance for the Happily Ever Afters. She was hooked. Then, the characters and scenes that ran around in her head as she attempted to sleep at night begged to be let out. Looking back now, her favorite class in high school was the one where a professor pulled a desk to the center of the room and told her to write two paragraphs about it and the college English class taught by a red-headed Birkenstock wearing girl, not much older than she, who introduced her to Jack Kerouac. After working in business and years as a stay-at-home mom she has found something in addition to her family to be passionate about, her books. She lives in Northern Virginia with her real life hero, four kids that keep her on her toes, two dogs determined to destroy her house and two cats secretly plotting the demise of those dogs.