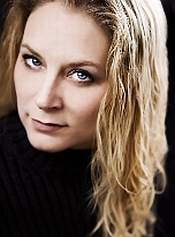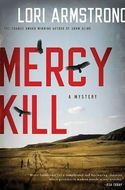 Writing about the darker aspects of human nature doesn't come easily to me. Not because my life is fluffy bunnies and rainbow sprinkles, but when I head down that twisted path, my personality changes. While creatively rewarding to craft a hard-edged, take no prisoners character like Mercy Gunderson, it's all too easy for me to fall into that worse case scenario mindset.
Yet, in some respects, delving into dark, gritty scenes are my favorite part of the writing process because it challenges me to step out of my comfort zone. Although I strive to make each book different, I refuse to write anything for pure shock value. It's tricky finding that balance between describing the act of violence and later explaining the reason for it, without lessening the emotional impact of it. The horror of death should be real in every circumstance, to every character. Detailing the cast of character's reaction to the death, be it the heroine's, or the victim's family, or even the murderer's, has always been far more gut-wrenching for me to write than another gory scene with blood spatters and empty shell casings. The finality of death is something no one wants to deal with, but at some point everyone has to.
Using real life situations, rape, murder, torture, abuse, car accidents, dangerous addictions, make for great conflict in mystery fiction. Is that because most of us never been in an abusive relationship—intimate or familial? Because we've never fired a gun or a bow at someone to save our own life or the life of someone we love? Because I rummage through these things when I'm penning a mystery, they almost seem to have happened to me…until I'm faced with the reality of someone I know actually having to deal with one of those nasty issues in their own life. And do I ever wish I could write a way out of it for them, just like I do with my characters.
Sometimes I think writing about these bad-to-worse situations gives writers a false sense of power, and yet, for me, that heightens the appeal. In crime fiction, as authors, we are in control, we can fix anything, right wrongs; mete out justice whether or not it's legal. It's empowering to have our characters come out swinging, slinging insults, firing guns, making waves, solving crimes, saving the good guys from the bad. Our fictional world is better, even if it's not shiny new and perfect. It's comforting to know at the end of the book, it's all wrapped up—albeit not always neatly, which is why I keep coming back to this genre, both as a reader and a writer.
Learn more about Lori Armstrong
Does reading about the "darker" side help empower you? One person to comment will get a copy of MERCY KILL, Lori's latest mystery.
To comment on Lori Armstrong's blog please click here.