Tucked into the interstices of the writing life, I've cultivated a creative hobby—landscape photography. This requires me to travel around the Pacific Northwest visiting rugged coastlines, mountain lakes reflecting snowy peaks, cascading waterfalls, and most recently the wildflowers blooming along the Columbia River that divides the states of Oregon and Washington. On this most recent venture I hunted for previously unexplored hillsides splashed with the vivid yellows and purples of Balsam Root and Lupine, as well as searching out new vistas in a few places I've visited before.
No matter if the setting I've driven hours to see and shoot is new to me or a favorite spot, I'll often prowl around and observe how the light, weather conditions, and my movement through the terrain changes the landscape, thus the potential composition of a photograph. When I find a composition that feels strong and balanced (two years of art college put to use!), I'll stop and set up my tripod and camera.
More than once I've found myself wishing that a novel, a chapter, or a scene could be a three-dimensional landscape I could physically move through with the same ease.
Whether I'm engaged in photography or writing, the process of composition is the same, except that with writing all that prowling around must happen in my mind. I'll mentally circle (and circle) a potential scene or exchange of dialogue—often dozens of times—trying to find the most pleasing composition out of the many combinations of focus, setting, point of view, emotional intensity, conflict, character goals, and underpainting that I might choose, before I commit myself and get the first rough words down.
A scene's first draft, once it's written, is very much like that shot I captured out in the fields of wildflowers, which traveled home in my camera to be downloaded onto my computer as a RAW file. Only with that first viewing of the actual photo do I truly know if I captured what I thought I did out in the field, or if some element of the scene fell short of my intention or the mood I'd hoped to capture. Maybe I failed to notice that pesky branch poking in from the side. Maybe the composition isn't as strong as I thought it would be, staring at the camera's little view screen.
Such often proves true. Even so, all is not lost for—joy of joys—there are many photo editing programs available and I know how to use some of them!
So it is with the writing. My first draft of a scene never captures all the nuances I meant for it to. I must take that raw first draft and circle it some more, using another set of editing tools. I revisit the characters as they exist in that point in time in their story, making sure they (and I) have seen everything they need to see, heard everything they need to hear, said everything they need to say—or leave unsaid. Have I captured the scene from the best angle? Focused on the most interesting and vital details? Really seen and felt the setting through their particular senses? Just as I'll tweak a photo's contrast, sharpness, or color, I fiddle with a scene's details, all the way down to the rhythm and flow of word choice and how it looks on the page, with a balance of white space and lines of black text. A few more editing comparisons:
Photography: Crop the photo to strengthen the composition.
Writing: Trim, cutting out any excess bits that clutter the scene.
Photography: Pull up a highlight.
Writing: Give some aspect of the scene more focus and attention.
Photography: Sharpen the texture.
Writing: Make that setting vivid with sensory detail.
Photography: Increase contrast; or clarity.
Writing: Up the drama/tension; choose precise words over the pedestrian.
Photography: Start over with the RAW file for a fresh edit.
Writing: Rewrite the scene; maybe try a different point of view.
In The King's Mercy, my latest release, several characters needed careful stalking. While hero Alex MacKinnon leapt onto the page as the bold Scottish warrior he is, my heroine, plantation mistress Joanna Carey, needed more careful scrutiny. She has a tender heart that others mistake for weakness, but she possesses a quiet strength that will only be pushed so far. Finding a pleasing balance of those character traits on the page required my (and my editor's) careful observation. Then there is my villain, who happens to be a sociopath. Since I'm not one of those (thankfully!), he required far more mental circling than was ever comfortable.
But just like when I'm out on a mountainside attempting to capture a hard-to-photograph subject, clambering and crouching and hiking steep trails, similar dedication and attention is needed to create complex characters and a story world for them to inhabit that is as vivid as the one in which we live and move and have our being.
For more of Lori's landscape photography, follow her on Instagram: https://www.instagram.com/lorilbenton/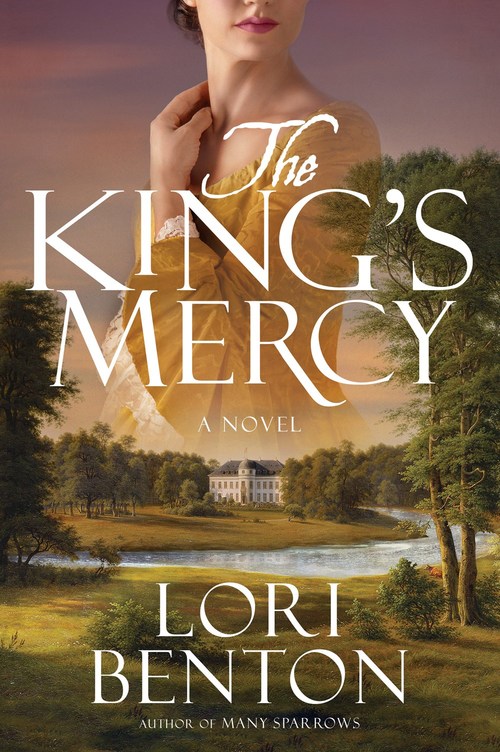 For readers of Sara Donati and Diana Gabaldon, this epic historical romance tells of fateful love between an indentured Scotsman and a daughter of the 18th century colonial south.
When captured rebel Scotsman Alex MacKinnon is granted the king's mercy—exile to the Colony of North Carolina—he's indentured to Englishman Edmund Carey as a blacksmith. Against his will Alex is drawn into the struggles of Carey's slaves—and those of his stepdaughter, Joanna Carey. A mistress with a servant's heart, Joanna is expected to wed her father's overseer, Phineas Reeves, but finds herself drawn instead to the new blacksmith. As their unlikely relationship deepens, successive tragedies strike the Careys. When blame falls unfairly upon Alex he flees to the distant mountains where he encounters Reverend Pauling, itinerate preacher and friend of the Careys, now a prisoner of the Cherokees.
Haunted by his abandoning of Joanna, Alex tries to settle into life with the Cherokees, until circumstances thwart yet another attempt to forge his freedom and he's faced with the choice that's long hounded him: continue down his rebellious path or embrace the faith of a man like Pauling, whose freedom in Christ no man can steal. But the price of such mercy is total surrender, and perhaps Alex's very life.
Inspirational Historical | Romance Historical [Waterbrook, On Sale: June 4, 2019, Trade Size / e-Book, ISBN: 9781601429964 / eISBN: 9781601429971]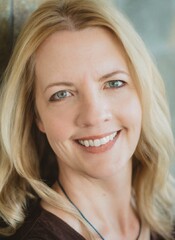 Lori Benton was raised east of the Appalachian Mountains, surrounded by early American history going back three hundred years. Her novels transport readers to the eighteenth century, where she brings to life the Colonial and early Federal periods of American history. When she isn't writing, reading, or researching, Lori enjoys exploring and photographing the Oregon wilderness with her husband. She is the author of Burning Sky, recipient of three Christy Awards, The Pursuit of Tamsen Littlejohn; Christy nominee The Wood's Edge; A Flight of Arrows; Many Sparrows; and more.