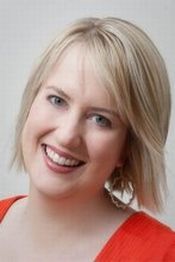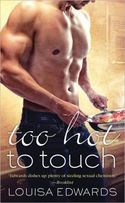 What is it about a first crush? There's something about the memory of that first boy who makes your heart flutter…that memory has power. The power to make us smile, make us blush, make us sigh for the loss of what could have been.
But what if that you had a second chance at that first crush? That's exactly what happens to the heroine of TOO HOT TO TOUCH, my new contemporary romance, Jules Cavanaugh, when her best friend's brother comes home to help his family's restaurant enter a high-stakes culinary competition.
The only problem is, Max Lunden has been gone a long time. And while he was off learning exotic culinary techniques all over the world, Jules was working to become sous chef of Lunden's Tavern. In fact, she's worked really hard…and she's not thrilled at the idea of sharing leadership of the restaurant's Rising Star Chef team. Even with the man who *still* makes her heart flutter. So in spite of their simmering attraction, Jules is determined to play it cool…no matter how hot it gets in the kitchen!
So who was your first crush? The older brother of a friend, or maybe a boy down the street? Spill your true confession in the comments below for a chance to win a signed copy of TOO HOT TO TOUCH, and a set of Rising Star Chef romance trading cards!
To comment on Louisa Edwards's blog please click here.