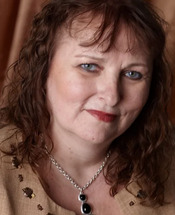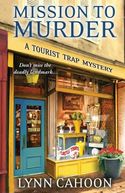 Last month, I braved the heat of Texas and spent a few days in San Antonio. I stayed in a historic hotel right next to the Alamo, strolled the Riverwalk to find an out of the way restaurant, and took in the sights and sounds of a place I'd never been before. I didn't want to pack up my bags and come home.
I love finding new places to visit. But sometimes, the travel bug is biting, but the day job and my budget isn't cooperating. What's a girl with itchy feet to do then?
Stay-cation.
Pull up the chamber of commerce website for your home town and towns within driving distance and find someplace you haven't been. I'm lucky that I live in a small historic river town. There are lots of places I haven't made it too, even though we've lived here over five years. Like the brand new river museum.
When my son visited last fall, we took a trip to the Cahokia Mounds where an early American tribe lived before they disappeared into history. Reminds you of the Roanoke villagers, doesn't it? The site has a great museum that highlights the day to day life of these early residents. At the edge of the park, Monks Mound has a stairway to the top that's worthy of any cardio workout.
Another day we went to a small river tourist town down the road. We bought fudge at the gift store, browsed through the small used book store, visited several antique shops, and finally, had lunch at the marina on the deck overlooking the boat dock. Fifteen minutes away from my house, and it felt like we were in another world.
If I get bored with history, I can go into St. Louis for some culture. Or a haunted house made into a restaurant. Or a spin up to the top of the arch. Or a brewery tour.
Lots of opportunities.
When Greg asks Jill to play tourist with him at The Castle in MISSION TO MURDER, he had another agenda. He was there to look for clues. Jill, being an investigation junkie, was more than willing to play along. Especially if it helps clear her name off the suspect list.
What's your favorite place to visit that's close to home? Do you make a day of the trip?