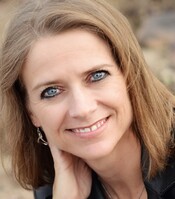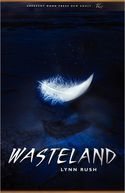 I attended my first reader event in March. The Tucson Book Festival in Arizona.
It was so great seeing the hundreds and hundreds of people roaming around talking about the thing they love: Reading.
And since I love to write, it was a good fit. We got to chat it up about demons, angels & Guardians, give away fun prizes, and I got to answer questions from readers.
One question that frequently came up was, "How do you come up with your stories?" I get asked that a lot, especially when people find out I've written twenty-five novels.
For me, ideas can spring up anywhere. At any time. I just need to be ready for them, because an ordinary situation such as strolling down the grocery aisle can turn into a scene of a book in a matter of minutes. You never know when you'll meet interesting people that'll trigger some unique ideas for a novel!
That's what makes this whole writing thing so exciting.
Next up, Romantic Times reader convention in Chicago! I hope to see you there!
Coming in May
AWAITED (Wasteland, #2)
The voice is a powerful thing. . .
Russell Leonard is a centuries-old Guardian who's lost faith in his purpose. So when he's charged with procuring the first female Guardian in over two centuries, he can only hope it's the red-headed beauty who's been haunting his dreams for months. And if it is, he intends to claim her as his. But when he finds his dream woman, Annabelle is mute and bears no Guardian's Mark.
He soon realizes she's been tainted by an ancient evil. Russell must somehow release the secrets trapped within this delicate soul to help her tap into the only weapon powerful enough to silence a millennia-old demon—her voice.
To comment on Lynn Rush's blog please click here.