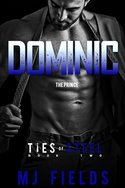 You could say I started out in this business as a book thief. I used to steal my mother's romance novels and read them in my room, under the covers with a flashlight. There were five of us kids, so she really couldn't have known for sure who was doing it—but trust me, if she did, she would have flipped out.
All the stories I read back then were about the hero saving the heroine. It was a beautiful picture they painted. So real in fact, that as a teen, I thought it was real.
Well, guess what? Not all men are pirates named Brock that will help you get back what was stolen from you, fall in love with you, sweep you off your feet  and then finally…'take you, under the moonlight.' Shocker.
As I grew up, I started to wonder what happens to a girl who is desperately seeking that in a world where men don't actually think like charming Brock the Pirate? Actually, if I'm being honest, I didn't really have to wonder, because I was too busy learning the answer to that question firsthand: Our heads spin, our hearts get broken, and each time we try even harder to make someone love us—but most of the time, no matter how hard we try, it just doesn't happen.
Why doesn't it happen?
Because in real life, Brock the Pirate is a darn human being.
He's the boy that always hung out with the 'bad' crowd, and made catcall noises at neighborhood girls, and literally had the bed post with the notches on it—because he was a product of his environment: the Real World. (Hey, it ain't always pretty, but it's ours, right?)
My Real World Hero is the boy that was left alone a few too many hours after school, because his Mom had to pull shifts as a waitress at the local diner. His father was neither dispossessed lord nor modern day billionaire, and so he worked his ass off at a factory, where it just so happened Rosie the Riveter was also working overtime, to put food on the table for her three kids whose father was a meth head, who basically used her as a revolving door when he was between bouts of sobriety.
So, even while Brock was making the aforementioned young girl's head spin by telling her everything she needed to hear to shed her panties, he didn't worry much about her, because he knew she'd be going home to a loving family. Unlike him.
In my world, Brock the Pirate went home to a seedy apartment down by the docks that smelled like corn chips and self-loathing. But every now and then, he would run into Rosie's daughter while doing laundry in the basement of said seedy apartment complex—laundry, of course being their responsibility because their parents were always working or too tired after work. As nature would have it, the two kids started developing feelings and then—well, let's just say one thing led to another and they rocked the spin cycle ending with an O—an awkward, clumsy moment that ended with a secret not to be shared and a 'See you next week, same time, same place?"
But, you might ask, what is the moral to my kind of story?
The moral isn't so much based in morality as it is in reality. Human beings are flawed. The end. Like it or not, that is reality.
Of course, there is right and wrong, but there is also that gray area in between that allows for things like misunderstandings and 'if I only knew then what I know now.'
In my opinion, the black and the white and the gray all have to come together to create a love I so deeply believe in.
I am MJ Fields, author of over twenty books, and no two stories are the same. Each book is unique and flawed and infuriatingly imperfect in its very own way. That's why I am extending an invitation for readers who are seeking, authentic, raw, and gritty stories—which also happen to be page-scorching hot—but always have a heart hidden beneath the flames. A battered, bruised and sometimes broken heart, like Brock's, but a lovable one. Because, as they say, broken hearts love the hardest.
Come, break into my world.
#foreversteel
About DOMINIC: THE PRINCE
The Italian, seductive, quiet alpha Dominic Segretti is leaving Livorno, Italy and headed for the Jersey Shore.
His family's business is in danger of crumbling under the management of a man who tormented and grossly underestimated his investment in a business he grew up loving, and the hatred of a man who made his life hell for thirteen years.
He has been quietly waiting for the right moment to bring Benito Deluca to his knees. He comes to the US, armed with enough evidence to prove his case to Josephine Steel, his aunt, and his cousins Cyrus, Jase, Zandor, and Xavier.
The night before he plans to tell them of the corruption that could cause the demise of DeLuca INC, he decides to take a night to de-stress. He plans a night of relaxation and enjoyment for himself at the Hilton Casino on the shore.
Delaney Johnson is starting over after a break-up and graduating college. She has landed the job of her dreams in NYC. Arrangements had been made to stay with her best friend, Nikki Bassett, and her fiancé', Abe O'Donnell.
Feeling that her luck has suddenly changed, she stops to play a few slots, just for fun. She finds herself winning big, and gains an admirer.
One hot night of uninhibited sex with a stranger takes her places she never knew she could go.
Dominic sees something in her, something familiar, something undeniable. Will this one hot night turn into many, or will the Beast's plans crush any hope of them exploring their future?
Giveaway
Readers, are you searching for a hero? Leave a comment below to be entered to win paperback copies of ABE and DOMINIC, books 1 and 2 in the Ties of Steel series.