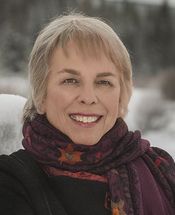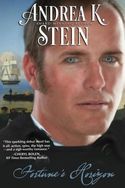 Heroes – what do we all want in a hero? Let's face it, psychologists tell us the first thing that attracts a woman to a man is what she sees when her hero appears on the horizon. Is he tall, dark and handsome? Or does he have that indefinable something that sucks her in? Maybe she responds to a man who's assertive, strong, and quick to figure out how to push her buttons. You know what I mean.
This first meeting is the bread and butter of how an author's romantic tale begins. The additional ingredients we carefully sprinkle into our hero guide the rest of the story. Does he have a brooding secret? Does he carry a heavy family burden that prevents him from committing to the heroine?
In my first two novels coming out this year, my heroes are entirely different. In FORTUNE'S HORIZON, Captain Jack Roberts is well above six feet tall and uses his height to intimidate the heroine, as well as any of his crew crazy enough to hesitate to obey an order. His icy blue eyes and long, silver blond hair complete the forbidding look he presents to the outside world.
My heroine, Lillie, is attracted to how he looks in the Royal Navy officer's dress kit he first appears in. However, she quickly discovers the man behind the uniform harbors the hurt boy thrust into naval service at thirteen because he didn't measure up to his family's high expectations. Jack is older than the irrepressible Lillie and doubts the wisdom of becoming attached to a young American heiress who is foolish enough to become embroiled in a master spy's machinations. He is certain of one thing. He will not allow her to come between him and the safety of his ship and crew. He has to choose between honor and love, for the first time in his life.
In my second novel, SECRET HARBOR due out in May, hero Jean Blanchard is completely different from Jack. He is dark, compact, and wiry. A smuggler in the Windward Islands during the Seven Years War, he steals from the Royal Navy and sells to the French, when he's not stealing from the French.
His life is devoted to smuggling and seeking revenge for the murderer who destroyed his parents and made him and his sister orphans years before. He's ruthless in his dealings with both his men and outsiders until he meets Marie Galante, a widow trying to save her sugar plantation from the machinations of the man who holds her late husband's gambling debt. When Jean forces her to leave in the middle of her cane harvest to come with him to heal his ailing crew, he's overwhelmed by physical attraction. For the first time in his life he has to become a man willing to put aside his own needs for another.
So — two totally different heroes. One has commanding physical presence, honor, and devotion to a cause. The other is a ruthless trickster who is used to taking what he wants. What kind of hero do you look for? In real life or in a fantasy, getaway read? Do you gravitate toward the honorable hero or the bad boy? Does he need to ooze heat, or do you crave a challenge? What trait do you most admire in a hero? Let us know and you could win a signed copy of FORTUNE'S HORIZON or the ebook version. Your choice.
About FORTUNE'S HORIZON
She risks everything to deliver gold to the Confederacy.
Lillie Coulbourne marks time in Paris while the Civil War rages back home. While translating dispatches for the French Finance Ministry, she accepts a spy mission through the Union blockade. When the captain of the only blockade runner headed back to a Southern port won't deal with women, or spies, she sneaks aboard as his cabin boy.
He refuses to risk his ship, or his heart.
Blockade runner Captain Jack Roberts has never been caught, and he's not about to let a spoiled American heiress ruin his perfect record. After he discovers her deception, he fails miserably at keeping her at arm's length and vows to send her packing on the first mail ship back to England.
When she surprises him with her skill as a seaman and navigator, he grudgingly allows her to finish the run. But ultimately, he has to choose what is closer to his heart – Lillie or his ship.
About Andrea K. Stein
Andrea K. Stein is a native Ohioan, the daughter of a trucker and an artist. She grew up a scribbler. The stories just spilled out–the pony escaped, the window magically shattered. Not her fault. Twenty years as a journalist couldn't stifle the yarns. Yacht delivery up and down the Caribbean only increased the flow. Now those tales celebrate romance and adventure on the high seas.
She's a retired newspaper professional and sea captain living in the Rocky Mountains, about fifteen minutes from the Continental Divide. As a sailing captain and instructor since 1996, she's logged nearly 30,000 miles to destinations around the world. Life at sea and the daring women down through history who accomplished what "just wasn't done" inspire her romance novels.