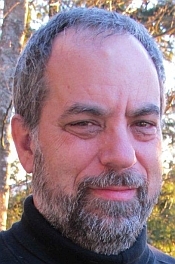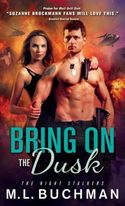 There are unique challenges faced by our Armed Forces that I have done my best as a civilian to understand. And the results of years of research were not what I would expect.
For whatever reason an individual joins the military—and the reasons are as manifold as the number of individuals who serve—those who make it a career begin to form a commonality of why they continue.
From the outside I had thought that the bravery to enter battle must be among the most difficult of steps. But it was not. Nor was that bravery subsumed by "It's an order, so the choice is out of our hands." The constant theme I've heard as I've talked to soldiers or read their memoirs is that the task itself is outside of "them." The task comes from the command structure and, after a sort of pro forma-required grumbling, is accepted as what must come next.
What sends the soldier, especially the career soldier, ahead into danger time and time again is that is what the team is doing. "Mark, Connie, and Tim are going. Why would I think of staying behind?" The military team supersedes "family." It becomes far closer than family. Why? In how many domestic households does your very life depend upon the absolute trust of the person beside you from one minute to the next?
The hardest tasks are then: the loss of a comrade-in-arms, or leaving the military entirely. In the former case, a death or significant injury of a teammate is the ultimate failure. Had the team been somehow better than they were, Mark would still be okay and serving beside them. And when they leave the military, as Emily Beale and Mark Henderson did in my books, the change is wrenching. One moment every meal, every day-to-day need is handled and you are surrounded by a team that would rather take the bullet than have you hit, and the next you are adrift in a world that has little definition, all tasks are yours to do right down to paying the electric bill and buying groceries. Even more exasperating, those beside you are untrained and undisciplined. More than one soldier has said to me, "Do you see how civilians drive?!"
It is for this reason that I break that code of no fraternization within the military. For whom would they trust, whom would a career soldier love more than the person who fights beside them. It is one of the joys of fiction that we may explore the "What if?" It has been my joy to think and write about that bond that forms so deeply between people whose lives depend on each other and the other bond that occurs between two hearts.
I often wonder if that is not the most difficult part of what a career soldier does, is try to find some way to have love of comrades and love of family in such constant conflict. For my heroes and heroines, I give them the gift of circumventing that issue and being faced merely with the challenges of being themselves.
About BRING ON THE DUSK
Five nations surround the Caspian Sea, five nations desperate for the vast resources there, and willing to go to war. It will take all of Claudia and Michael's ingenuity to avert disaster. As they discover how right they are for each other, it will take even more to breach the walls they've so carefully built around their hearts…
About M.L. Buchman
M. L. Buchman has over 25 novels in print. His military romantic suspense books have been named Barnes & Noble and NPR "Top 5 of the year" and Booklist "Top 10 of the Year." In addition to romance, he also writes contemporaries, thrillers, and fantasy and science fiction.
In among his career as a corporate project manager he has: rebuilt and single-handed a fifty-foot sailboat, both flown and jumped out of airplanes, designed and built two houses, and bicycled solo around the world.
He is now a full-time writer, living on the Oregon Coast with his beloved wife. He is constantly amazed at what you can do with a degree in Geophysics. You may keep up with his writing at his official website.
Website | Goodreads | Facebook | Twitter | YouTube