I'm actually not kidding.
I was trying to write my first romance, but I came to the genre much later than to any other. I discovered action adventure with CALL OF THE WILD and MUTINY ON THE BOUNTY at age eight. I first read science fiction at ten and THE COMPLETE SHERLOCK HOLMES by the time I was twelve. NARNIA and THE HOBBIT opened up fantasy for me in my teens. I was hot on the trail of Ludlum and Follett from their very early books. Classics consumed much of my twenties. I didn't read my first romance until attending RWA's National conference in my mid-thirties. I chewed my way through a dozen of them before I was handed Susan Wiggs' THE CHARM SCHOOL and Laura Kinsale's THE PRINCE OF MIDNIGHT. That launched me into Nora's Born in trilogy and I was gone.
I already had written and sold a couple of science fiction and fantasy novels by that point and wanted to try my hand at a romance. But I'd also been dying to tackle a thriller. What I was waiting for was the right idea.
I wrote a light-hearted foodie thriller entitled: Swap Out! It has a love story in it, but it wasn't a romance. While researching for that book, I discovered the Army's very secretive Special Operations Aviation Regiment, the helicopter pilots of the 160th SOAR. I looked up their application with the: "Could I have qualified back in the day?" kind of curiosity (the answer to that is an emphatic "No!"). But there was also a line that said, "Women may not apply." (This finally changed in 2015, five years after I launched the series.)
There was my idea! Secret helicopter missions and the first woman of SOAR—the one who was so good that they couldn't keep her out. Emily Beale ultimately became the motto that covers almost all of my writing: "Strong Women and the Men They Deserve."
My passion for a good thriller overwhelmed the romance that I tried to put in the story. But then I sold the book to a romance publisher. After some great notes and deep revisions, I turned it into a romantic suspense and discovered a passion for the genre.
What I've come to love most about rom. sus. is the interweaving of all of the tension that comes from falling in love and all of the tension of a good thriller. It is that moment when the true crisis forces the hero and heroine into confronting that which is weakest in themselves at the same moment they discover what is strongest in themselves.
I love contemporary romance, I read and write a fair amount of it. I just launched a new contemporary series last month with RETURN TO EAGLE COVE: a small-town Oregon romance.
But my passion, which now covers over twenty novels and an equal number of short stories, is romantic suspense. And I think I can trace it all the way back to Jack London. After picking up the CALL OF THE WILD at age 8, I read almost everything he ever wrote before moving on to Melville and Conrad. I've never lost that love of adventure and tension.
And to bring that to the ultimate adventure, of finding true love, well…nothing is more fun than that!
Giveaway
Win a copy of FLASH OF FIRE by just telling me below what is YOUR true love?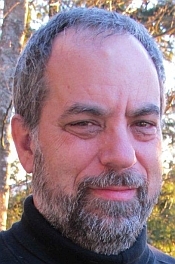 L. Buchman has over 40 novels in print. His military romantic suspense books have been named Barnes & Noble and NPR "Top 5 of the year" and twice Booklist "Top 10 of the Year," placing two titles on their "Top 101 Romances of the Last 10 Years" list. He has been nominated for the Reviewer's Choice Award for "Top 10 Romantic Suspense of 2014" by RT Book Reviews and is a 2016 RWA RITA finalist. In addition to romance, he also writes thrillers, fantasy, and science fiction. He is constantly amazed at what can be done with a degree in geophysics. You may keep up with his writing and receive exclusive content by subscribing to his newsletter at www.mlbuchman.com.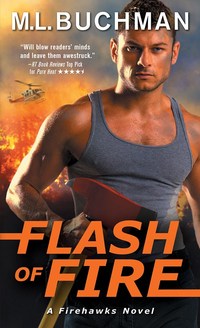 Fourth in M.L. Buchman's critically acclaimed Firehawks romantic suspense series
When former Army National Guard helicopter pilot Robin Harrow joins Mount Hood Aviation, she expects to fight fires for only one season. Instead, she finds herself getting deeply entrenched with one of the most elite firefighting teams in the world. And that's before they send her on a mission that's seriously top secret, with a flight partner who's seriously hot.
Mickey Hamilton loves flying, firefighting, and women, in that order. But when Robin Harrow roars across his radar, his priorities go out the window. On a critical mission deep in enemy territory, their past burns away and they must face each other. Their one shot at a future demands that they first survive the present—together.