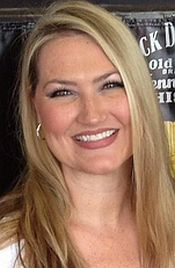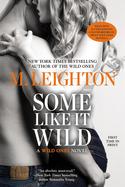 Laney Holt is the ultimate good girl. As the preacher's daughter, she has lived a sheltered lifestyle, but that doesn't mean she hasn't ever been tempted once or twice to be bad.
Jake Theopolis is as bad as they come, and he enjoys tempting the good girl in ways he knows she likes. A few stolen kisses show that Laney Holt isn't immune to his charm, and he uses that to his advantage. What he doesn't know is that Laney has been betrayed by the two closest people she trusted and still hasn't gotten over it. In a story about gaining trust, Jake and Laney travel the bumpy journey of what it means to fully give their heart to someone else.
M. Leighton's second installment of The Wild Ones series is the perfect summer beach read. With its simple, yet eloquent writing and engaging characters, readers can lounge around in the sun, enjoying a sexy story while sipping a drink.
Striking a balance between sexy and sweet, Laney's character turned out to be quite wonderful. Though she is hurting and is often restricted on what she can and cannot do, she didn't come across as stupidly rash or impulsive whenever she broke the rules her father set out for her. Instead, she did what she thought was best for her, and any heroine who can think for herself is one that I have to admire.
Jake, on the other hand, is known to push the boundaries and though he does throw Laney off kilter, he doesn't press her too hard either. I found that they were a great pair, each testing each other without stepping past their limits.
SOME LIKE IT WILD charms and delights much like its hero Jake Theopolis does. Sexy with a touch of sweetness, it is the perfect read as a refresher for when you're feeling down and need a quick pick-me-up!
Reviewed by Annie Tegelan
EXCLUSIVE TO THIS EDITION–A NEVER-BEFORE-IN-PRINT WILD ONES NOVELLA
First was The Wild Ones. Now, the next book in M. Leighton's Wild Ones series…
How far will a good girl go for the bad boy she loves?
Laney Holt is a preacher's daughter. A good girl. Her only goal was to get married, have babies, and live happily ever after, just like her parents. Only that didn't happen. The two people closest to her betrayed her, and Laney's dreams came crashing down. Now she's left with an empty space she doesn't know how to fill. Until she meets Jake Theopolis, a daredevil with a death wish who has heartbreaker written all over him.
Jake has no interest in thinking beyond the here and now. All he wants out of life is the next rush, the next "feel-good" thing to keep his mind off the pain of his past. His latest rush? Showing Laney there's more to life than being a good girl—and that going bad can be so much fun. Her only concern now is how she can ever hope to satisfy the wild side of a boy like Jake. She's looking forward to trying. And so is Jake.
To comment on M. Leighton's blog please click here.