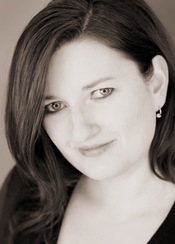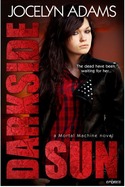 Is there one event in your childhood that changed who you became as a grownup? One interaction with someone that changed the way you saw the world? One mistake that opened your eyes to new possibilities? One moment in time that shifted your path left or right?
Mine came by way of my sister who took time out of her busy teenaged life for her snot-nosed little sister. Sitting on the porch of our old farm house on a summer day, she began reading a chapter book to me that changed the way I dream. Not the night kind of dreams that are random and weird, but those that dominate my mind in every quiet moment and eventually led me to put those dreams down on paper to entertain others.
The book was FOLK OF THE FARAWAY TREE by Enid Blyton. Although I'd watched television and gone to the movies once or twice, I hadn't understood just how far away from reality a person's imagination could take them until I met Moon face, Dame Washalot, Mr. Watizisname, and Saucepan Man. Other worlds that appear at random at the top of a tree? And each of those worlds was full of wonders and possibilities I could hardly comprehend. Wow. Mind. Blown. I thought…I could do that, create worlds. Totally.
My daydreams left reality at that point and bloomed into Technicolor, otherworldly life. Instead of characters interacting on the farm where I grew up, they began venturing into new places full of sentient buildings and dragons and clouds that could carry me away to castles in the sky. At that point, it was simply a means of entertaining myself while I sat on a tractor under the July sun, cutting or bailing hay with nothing but the deer and the wind to keep me company.
It wasn't until I was in my late 30s that it finally occurred to me that some of the stories I'd dreamed up could be arranged on paper, and maybe, just maybe, other people might enjoy reading them, too. It was those first worlds I dreamed up that eventually led me to create living houses in my first published novel. Once I spilled out my first story, more ideas consumed me, and the well grows ever-deeper as I experience life's rollercoaster of trials and triumphs.
Had my sister chosen to do something else that day summer day, I might never have wandered down the incredible path that led me to the world of writing. Maybe I'd have been an accountant, like Addison in DARKSIDE SUN was supposed to be, and never found my calling. Or maybe it was my destiny all along and the pull would have caught me eventually at some point. We'll never know, but I'm pretty happy with how things turned out.
Addison Beckett tries hard to pretend she's normal, but she's far from it. Since she was six years old, she's seen the world around her unraveling, as if someone is pulling a thread from a sweater and it's all slowly coming undone. When she ignores it, it goes away, so that's what she does.
Enter her arrogant-but-hot professor Asher Green. He knows all about her special brand of crazy. In fact, he might be just as nuts as she is. Asher insists that the dead from a parallel dimension are trying to possess the living in this one. And since Addison seems to be the only one who can see these "wraiths," she just might be the key to saving the world.
Addison wants nothing to do with Asher or his secret society, The Mortal Machine. But as their animosity grows, she finds it harder and harder to ignore the chemistry between them. And when she discovers that Machine laws forbid her from touching him, she realizes that's all she wants to do.
Stop the wraiths. Break the rules. Save the world. All in a day's work.
Normal was overrated, anyway.
One commenter will win DARKSIDE SUN, just tell us about an event or book that changed your life
To comment on Jocelyn Adams's blog please click here.