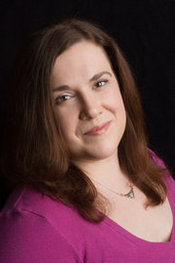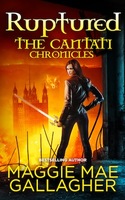 In RUPTURED, Alana must face more than demon platoons marching upon her home. She confronts what she wants for her life versus what the Council deems her role should be for the continuation of the human race. The close interactions with her squad and the man chosen to be her mate created intense interactions.
Our passions are what drive us along with our ability to choose our destiny. What would we do if that freedom was taken from us? How would that shape our world view? Alana faces these issues as her world crumbles around her.
Enjoy this excerpt from RUPTURED
"Breeder."

That word. The one thing I had attempted to escape my whole life. The dull gray walls of the Densare Council rang with impunity. I glanced around at the thirteen members, each sitting rigidly upon a stone chair that looked more like a small throne with intricately carved Celtic symbols paying tribute to a bygone era. They always reminded me of Celtic tombs.

The Densare Council ruled our world with an iron fist of justice created in the fiery destruction of the Mutari. When the Mutari hit Earth eighty-three years ago, mankind had been caught with their pants down around their knees. Drystan, Lord of Infernus, unleashed his demon armies upon the globe in a worldwide campaign to annihilate the human race. He almost succeeded.

The Densare Council, forged under an alliance of nations, sat in confident repose encased in their long white robes, their faces devoid of any remorse at my sentence. They governed and the people obeyed their orders without question.

I was never one for minding orders.

"But…my platoon. I'm the only one qualified to lead them." Surely there were other Cantati women they could convert into Breeders. Our numbers were not that horrible. In fact, we had made a comeback from last year's dismal head count. The human population stood at more than thirty thousand by our last estimates. My expertise was needed in the field, not the bed chamber. What was the point of making a child if you could not protect him or her? Maybe if the Densare Council left the safe confines of the Compound once in a while they would see what their rulings mitigated.

"You are relieved of your command," stated Amelia, the Coven Mother. Her blond hair flowed around her face as she rubbed the bulging ball in her abdomen. Iain, the Cantati Forces' staunchest ally on the Council, nodded his balding head in agreement, toppling the other eleven from any disagreement. They all did their part for the continuation of the species. This was the Coven Mother's fourth pregnancy, and I knew she was only half a dozen years older than I. Would that be me in a few years? On my fourth pregnancy, my body no longer fit to fight? I hated them for this.

"Do I even get to choose the lucky guy?" While I was far from being a prude, I would like a little input on which man I spread my legs for. Granted, the pool to select from was relatively small, and of that tiny selection, there were but a choice few whom I would prefer.

"The Council has already made the decision for you." By the gods, of course they had. They decided everything for us mere mortals. Apparently, we were incapable of selecting our mates.

Who would they give me to? The Council had already taken away that which mattered most: my freedom. It wasn't like I could use Synaptic Pathways Diversion to wiggle my way out of this one. The Coven Mother would smell a spell from me a mile away.

"Who?" My body clenched. Please let it be Luke or Quinten. With one of those two, I would at least get some measure of freedom, and I was certain if I played my cards right, it would go much better than I hoped.

"Cade, lieutenant of Blue Squad and General O'Hare's second-in-command."

Him? Over my dead body!

That behemoth had always watched me. He was a mountain of a man, a good soldier, and sadistic with a dash of insanity on the side. He liked killing demons for sport, and not just because the Densare ordered him to. He took pleasure in it, reveled in it, and even collected trophies from his kills. I had to submit my body to that. Kill me now. I would rather face a rampaging horde of Feronte demons, fireballs and all, than submit my body to Cade's brutal ministrations.

Bloody hell, we would kill each other inside of a week.

"You may go now, Alana. You are to report to his chambers immediately." The Coven Mother tapped her gavel, my prison bars slammed around me, and all before breakfast.
About RUPTURED
It has been eighty-three years since the walls between Earth and Infernus fell, and now our world stands upon the razor's edge of extinction. Demon platoons are marching upon us. My home, one of humanity's last bastions of existence, is under siege.
My name is Alana Devereaux. I am the resident demon detector of Cantati Forces and Platoon Commander. My job is to hunt down the vermin unleashed upon my world, and I love it. I live for the day I can kick every last demon's ass out of this world. Except as enemy forces reign down terror upon us, the Densare Council sentences me to a fate worse than death. 
Available Now! Amazon, Kobo, Nook, & iTunes
About Maggie
Bestselling Author Maggie Mae Gallagher doesn't remember a time when she wasn't writing. When she was a kid she acted out her favorite scenes, only better, with her brother and cousin. As a teenager, she wrote reams of poetry, but realized her true love lay with creating characters and stories. A former music and history major, Maggie is a total geek at her core. When she is not writing, she adores attending the latest comic con or spending time with her family. She lives in St. Louis, Missouri, with her two furry felines. She can be reached at her website, her Facebook page, or on Twitter.
Comment below for a chance to win your own copy of RUPTURED!
To comment on Maggie Mae Gallagher's blog please click here.