I've been published for ten years, and in those ten years, on average, I put out about ten books a year of varying lengths. Because of my output, and the consistency of my output over time, one of the most common questions that I get is: How do you do it all?
I'm afraid that my answer is not the one most people are looking for. I don't have a magic bullet, or a golden ticket, or a secret key. Well, that's not true, I do. It's just that it isn't an easy trick. The key to producing a lot of work?
Just writing.
That's it!
But for that to be helpful a writer has to be honest with themselves. They have to realize that writing is not: perusing the internet, tweeting, Facebooking, texting, talking about writing, researching, blogging, going out to fancy lunches, or even having industry-related phone calls and video chats and meetings.
Those things might all be part of a writing career, to a greater or lesser degree depending on your path, but they are not writing.
Even if I have to do those things, they cannot take priority over my writing, or my writing goals for the week.
Now, writing is how I practically get it done. But getting it done, more or less, comfortably, requires organization.
I make a schedule for myself that extends out at least a year. One reason I do this is that I'm often working through multiple contracts. And what I may end up with is a book on one contract due April 15th, and one on another contract due April 20th. But I have nothing due from January until then. That means I have to create my OWN deadlines and decide which book I want to write starting in January, and which book I'll be starting mid-February. I need to have a full, broad view of my schedule to stay on top of potential traffic jams. Now, this schedule is a living document. Things are going to change. I may add a new project, or I might be more inspired to write my April 15th book than my April 20th book, and swap them around.
In terms of how I organize this view, it's very basic. I make a list of the books I'm writing, and the dates I want them finished.
I like to use paper calendars/planners and a chalkboard on my wall, to help manage these things. When I put things in my phone they don't stick in my brain quite as much, so I've figured out a pretty basic, no-frills system that works for me.
Beyond the long term view of my schedule, I also have a close-up view. When it's actually time to start a book, I sit and count out the days until I want to turn it in.
I subtract weekends, birthdays, vacations, release days…anything that might inhibit my work, and that's how I get the number of days I have to write the book. I then take the number of days and divide my word count by them. Let's say I've got 25 days, not consecutive, but 25 writing days, to write a 50,000-word book. Then my word count goal, on writing days, is 2,000 words. If I get behind or skip a day, I can redistribute/re-budget and go from there.
This helps me stay on target, and know for a fact that I'm on the right track to hit my deadline.
Using this method, I also eliminate that feeling of guilt over 'not working' when maybe I need to.
I call this my word budget. I feel like a lot of writers have a natural aversion to this, the same way many of us have a kneejerk, negative response to starting a financial budget! Because if I know I don't have enough, how does it help me to see it? Ignoring deadlines and timeframes is a lot like not checking your bank balance, as if not KNOWING the balance will somehow make it better.
Basically, it changes nothing and keeps you in a state of blind anxiety. But budgeting words, looking with clear eyes at your timeframe, allows you to not only stay on track, but it also allows you to take your days off without feeling at all guilty or nervous.
But what happens on days when I really, really am struggling to buckle down and meet this word count?
Honestly? Some days it's not happening. On those days, I recalculate, shift my goals, and call it a day.
But other days the issue isn't a need to step back and brainstorm, but to give myself small, micro-goals to help me stay on task.
On those days, in the daily portion of my planner, I write down little bubbles with '500' next to them. After every 500 words, I check off a bubble. This works for me because it's a small victory, and it shows progress in a way that works for my brain.
And that's what it comes down to. All of these tricks and tips are things that I've learned, over ten years, to work well with my process and my brain. While some of these things may work for you, the biggest and the best thing you can do for yourself is to find what makes your brain tick.
This is why I'm skeptical of more rigid programs that are supposed to help with productivity. Each of us has such a unique brain, a unique life, and a unique way of accomplishing things, and I believe it's best to work with our quirks and strengths rather than against them.
The only process that isn't right is one that doesn't help you accomplish your goals.
How do you find that process?
*Be honest with yourself: What are your self defeating behaviors? Your time sucks? What are your excuses for not writing? A lack of honesty about the ways you spend your time only hurts you.
*Know your goals: Is it to write a certain number of books a year? Get published in a certain way? Write these goals down and use that honesty to ask yourself if your actions are supporting your goals.
*Find rewards that motivate you: For me, it's weekends off and checks on my list. (I mean, really it's cake and shopping, but I try to stick to healthy rewards 85% of the time and then when I finish a punishing stretch it's cake and Athleta time for me). But if I don't meet my goals, I might have to work on Saturday, and my boxes on my planner won't get checked and I'm competitive with myself so that bugs me. To preserve my rewards, I have to stick to my plan.
*Write: I don't care if it's every day or five days a week or two days a week. But if you want to be a writer, you have to actually do the writing!
So a quick summary of what works for me, for those of you who TL;DR'd this post:
I'm visual, I like things reduced to smaller chunks, and I like to work on physical paper and whiteboards/chalkboards to help cement things in my brain.
I like:
*An overall long-range view: a visual list of my whole year
*A by-the-book view:
the number of days I have to write the book (remember! Not consecutive days, actual days I will write)
the number of words I need to write in each of those days
*A daily view: The day's word count broken into 500-word chunks, so that I can check each one off
And that's it. It's that simple and that hard. This has been refined over ten years of writing consistently as a published author with a high output, and it's what I've found works best for me. Your mileage may vary. But at the end of the day, the only real secret to doing it is. . . doing it.
Good luck!
Gold Valley
Will Gold Valley's most honorable cowboy finally claim the woman he's always wanted?
For as long as brooding cowboy Ryder Daniels has known Sammy Marshall, she has been his sunshine. Her free spirit and bright smile saved him after the devastating loss of his parents and gave him the strength to care for his orphaned family. Only Ryder knows how vulnerable Sammy is, so he's kept his attraction for his best friend under wraps for years. But what Sammy's asking for now might be a step too far…
Something has been missing from Sammy's life, and she thinks she knows what it is. Deciding she wants a baby is easy; realizing she wants her best friend to be the father is…complicated. Especially when a new heat between them sparks to life! When Sammy discovers she's pregnant, Ryder makes it clear he wants it all. But having suffered the fallout of her parents' disastrous relationship, Sammy is wary of letting Ryder too close. This cowboy will have to prove he's proposing out of more than just honor…
Romance Western | Romance Contemporary [HQN, On Sale: July 21, 2020, Mass Market Paperback / e-Book, ISBN: 9781335013514 / eISBN: 9781488056673]
Hope springs eternal in the latest Gold Valley story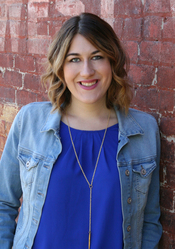 New York Times and USA Today bestselling author Maisey Yates lives in rural Oregon with her three children and her husband, whose chiseled jaw and arresting features continue to make her swoon. She feels the epic trek she takes several times a day from her office to her coffee maker is a true example of her pioneer spirit. Maisey divides her writing time between dark, passionate category romances set just about everywhere on earth and light sexy contemporary romances set practically in her back yard. She believes that she clearly has the best job in the world.