1–What's the name of your latest release? 
A SHERIFF'S STAR is my new release from Harlequin Special Edition. It is the first book in the Home to Oak Hollow series.
2–What is it about? 
A SHERIFF'S STAR is the story of a single mother of a little girl with Down syndrome. Mother and daughter travel to Oak Hollow where Tess Harper will curate the town's museum before moving to Houston for Hannah's heart surgery. Upon arrival in the quaint Texas town, her four-year-old slips away for an unannounced game of hide-and-seek. Tess finds her in the arms of the handsome chief of police. Although tempted, she's not here for romance, and he's exactly the danger-seeking type she avoids. Staying away from him becomes impossible when he turns out to be her landlord and next-door neighbor. Hannah adores him and his grandmother, making separation difficult.
Anson Curry's alluring tenant is jumpy and standoffish, but he helps her move into the house he'd planned to fill with children. He's vowed not to start a relationship unless it can be a forever thing, so getting close to another woman who'll leave town is a chance he shouldn't take, but her daughter, Hannah, keeps bringing them together and puts life back into his ailing grandmother. And scorching chemistry between him and Tess makes friendship a challenge.
This book is very close to my heart and is dedicated to my son who has taught us what it means to love someone living with Down syndrome.
3–What word best describes your heroine? 
Tess is devoted
4–What makes your hero irresistible? 
The hero, Anson Curry, is dedicated to family, his town and knows how to love a woman and 100% accept her child just the way she is.
5–Who are the people your main characters turn to when they need help? 
They turn to the hero's grandmother, Nan Curry. She is a delightful, wise, and caring grandmother you'll wish was your own.
6–What do you love about the setting of your book? 
I created the fictional Texas Hill Country town of Oak Hollow based on a combination of real small towns I like to visit. There is a thriving town square, lots of historic homes, and a feeling of community.
7–Are you a plotter (follow an outline) or a pantster (write by the seat of your pants)?
Even though I try to plot and follow an outline, I am a pantster. It takes me a while to get started on a new story because I need time to get to know my characters and their wounds and motivation.
8–What is an ideal writing day for you? 
A perfect writing day includes lots of coffee, soothing music, and a view of nature through my window. If it's winter, I love writing beside the fireplace.
9–Do you listen to music while you write, need total silence, or do you have the TV on?
I usually listen to instrumental Celtic music while writing. Sometimes I have the Hallmark channel on low volume.
10–How do you approach research? 
I do some research ahead of time, but usually stop and do research as needed.
11–What is your publishing journey story? 
I was a teacher for seventeen years, retired early, and spent a few years reading and making up stories in my head. When I mentioned these ideas to my husband, he asked why I wasn't writing them down so he could retire early. I laughed and told him I didn't know how to be a writer, but his belief in me gave me the confidence to give it a try. The next day I bought a laptop and started writing. I spent a few years learning the craft at conferences, in online classes, and meeting other authors. I started submitting my manuscript and entering contests. When I became a finalist in the 2019 Golden Heart contest an editor at Entangled Publishing took a closer look at my manuscript and offered me a contract. That led to signing with a literary agent a few weeks later and then to a three-book deal with Harlequin!
12–Do you have critique partners/writing groups you want to give a shout-out to? 
I have an amazing group of author friends in my hometown of San Antonio. They're always available to help with the creative aspects of writing as well as the business of publishing. I've also been lucky to find Natalie, my online critique partner. 
13–What're the most frustrating things about being an author? 
Because 2020 has been a crazy year, I've struggled with writer's block and finding inspiration while stuck at home.
14–What's your favorite scent?
I love sweet food scents like cinnamon rolls and vanilla.
15–What movie will you watch no matter what if it's on TV? 
The Proposal with Sandra Bullock and Ryan Reynolds.
16–Do you like breakfast, lunch, or dinner best? 
Breakfast, especially if someone else is cooking.
17–What's one thing you wish you knew more about? 
I would love to learn more about photography.
18–What's the silliest thing you've recently done?
I got an idea for the Christmas book I'm working on while I was unpacking groceries. My mind was so occupied with fictional characters that I put milk in the pantry and paper plates in the refrigerator.
19–What can readers expect from you next? 
My second Home to Oak Hollow book will be released in July of 2021. It's the story of a single guy who's become the guardian of his five-year-old autistic nephew and an unexpected female houseguest who changes their lives. Small-town officer, Luke Walker, and big-city musician and artist, Alexandra Roth, clash from the moment they meet. Can a young, autistic boy help them make music together?
20–How can readers reach you? 
I love connecting with readers!
https://twitter.com/MakennaLeeBooks
https://www.facebook.com/MakennaLeeAuthor
https://www.instagram.com/makennaleewriter/  
Home to Oak Hollow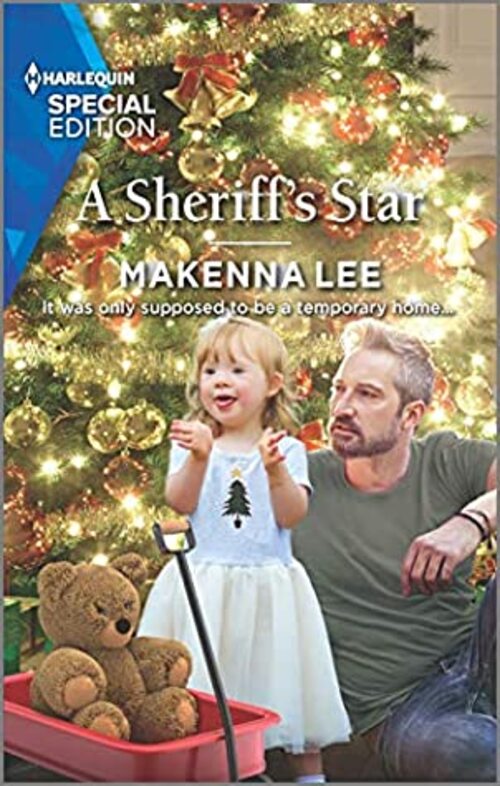 It was only supposed to be a temporary home. . . 
He interrupts her plans. . . 
When police chief Anson Curry returns a lost little girl to her frantic mother, his only goal is to ease the single mom's anxiety. But it doesn't take long for Tess Harper's amazing child to have Anson wrapped around her little finger–and for Tess to have him thinking about a possible relationship. As for Tess, she's tempted–even though she had planned to be in Oak Hollow, Texas, only temporarily. But after losing her father and brother in the line of duty, Tess thinks Anson's job poses too much of a risk to her heart. And Anson has no plans to get involved with someone who's planning on leaving.
From Harlequin Special Edition: Believe in love. Overcome obstacles. Find happiness.
Home to Oak Hollow
Book 1: A Sheriff's Star
Romance Contemporary | Romance Series [Harlequin Special Edition, On Sale: October 27, 2020, Mass Market Paperback / e-Book, ISBN: 9781335894922 / eISBN: 9781488070211]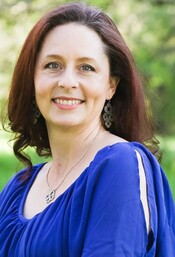 Makenna Lee is an award-winning romance author living in the Texas Hill Country with her real-life hero and their two children. Her oldest son has Down syndrome and taught her to appreciate the little things. He inspired her first Harlequin book A SHERIFF'S STAR. Her writing journey began when she mentioned all her story ideas and her husband asked why she wasn't writing them down. The next day she bought a laptop, started her first book, and knew she'd found her passion. Makenna is often drinking coffee while writing, reading, or plotting a new story. She enjoys renaissance festivals, nature photography, studying herbal medicine, and usually listens to Celtic music while writing. Her wish is to write books that touch your heart, making you feel, think, and dream.