Our poodle-mix, Houdini, loves his stuffed animal friends. He takes very good care of them, gently gnawing them and periodically arranging them decoratively on our bed or couch. When we adopted our chihuahua-mix, Sheba, she acted like she'd never seen a toy, and her instinct was to grab those stuffed animals and shred them. Her attack on his toys was very distressing for Houdini. He would circle, faster and faster, when she was destroying a toy, working himself into a frenzy. After the destruction, he would lie next to the pieces looking quite mournful.
Then, suddenly, Sheba stopped destroying the stuffed animals. To this day, I don't know what happened between them, but Sheba became blind to the stuffed animals. She acts like they don't exist. I like to believe that as Houdini and Sheba developed their bond, she became aware that her actions distressed him and decided to stop. Now, Houdini keeps his collection of stuffed friends in good repair. If you come to visit, he'll show them to you one at a time. Sometimes, guests think he wants to play tug-o-war. He does not. He merely likes to have others admire his collection.
Excerpt from Tail for Two:
Lance didn't mind Beckham nearly pulling his arm out of the socket. No matter how much of a hurry the little Jack Russell was in, Lance was even more so. His need for Carrie thrummed through his veins, as steady as his own heartbeat. The gate, the stoop, the front door. In the entryway, he spun and hauled her against him, picking up the kiss where they'd been so rudely interrupted.
She laughed and pushed on his chest, extricating herself in order to settle the dog. Even though the baby monitor was stuffed in his pocket and they hadn't gone more than a thousand feet from her front door, she still tiptoed in to check on their sleeping son. If Lance wasn't so anxious that she would change her mind, he might find it adorable.
But he was anxious. She'd said yes on the street, but now they were in her condo, on her turf, the signs of her life with Oliver everywhere he looked. The throw rug between the TV and coffee table was tactile, a multicolored kind of rag-knot, that he was sure she'd chosen purely for the texture. He remembered doing a nursery renovation with her in their second year of marriage. She'd done so much research on baby rooms and created a design that would help a growing child learn colors, shapes, and textures. In her own condo, she'd extended the idea in small touches around the home. The baseboard, he noted, was a scratchy rattan, perfect for a crawling baby to feel with his tiny hands.
Her life was all about Oliver. He saw it in the tiny raincoat hanging by the door, the stuffed animals stuck in the crack of the easy-to-clean leather armchair, and the toys in the basket under the TV. There were also signs of Carrie herself–scuffs on the wooden floor from her many pairs of high heels, touches of green in the throw pillows and on the walls. The condo was cozy and comfortable, so much so that he became uncomfortable. There wasn't room for him in this space. He didn't belong here.
You're a builder, he reminded himself. You can make your own space. Although he couldn't imagine it now, the thought gave him hope. He quietly made his way to Oliver's room and observed Carrie as she swooped down to kiss his forehead. She tucked the covers in around his legs and repositioned the big orange octopus so it wasn't covering his mouth. She must've felt Lance watching because she looked over her shoulder at him and smiled.
Lance's abdomen tightened like he'd taken a swinging wooden beam to the gut. When he and Carrie split, this was what he'd given up. And suddenly he didn't simply want Carrie for tonight, he wanted her back. He wanted Oliver and Beckham and space for his work boots in the closet. What he wanted, really wanted, was his wife.
Carrie turned her head, sending him a smile over her shoulder, and his heart sped. Maybe, just maybe, his wife wanted him back, too. He waited in the hallway while she tiptoed her way to him. A guy could hope, couldn't he? Lance framed Carrie's face in his palms and kissed her with all the longing he'd spent years burying. He'd built some pretty firm walls after the divorce, but the way she kissed him back was a wrecking ball, leaving him in rubble at her feet. He backed her toward the bedroom, one step at a time, because if he was going down tonight, he wasn't going alone.
(C) Mara Wells, Sourcebooks Casablanca, 2020. Reprinted with permission from the publisher.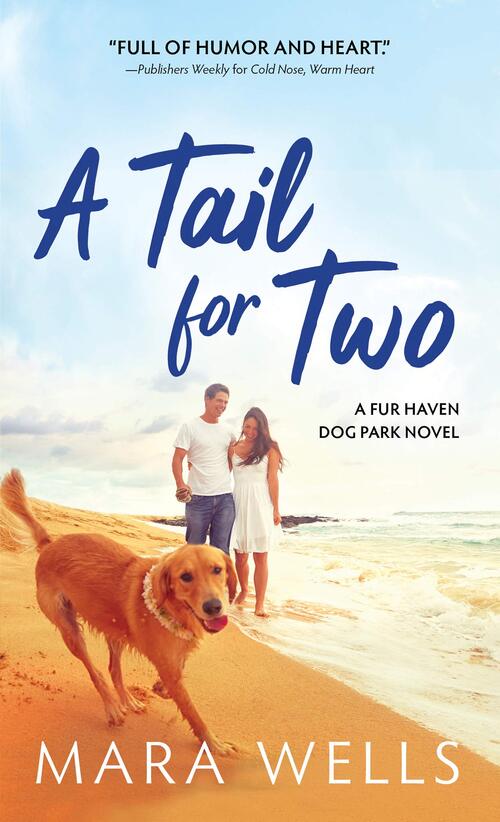 Second in a delightful romantic comedy series set around a bustling Miami Beach dog park
Lance Donovan agreed to dog sit only to help out his younger brother. Little does he know that an encounter with his ex-wife at the local dog park is going to turn his life upside down. . .
Carrie Burns has a successful business, a young son, and an energetic pup. She doesn't have time for much more in her busy schedule, but her friends say she needs to get back into the dating scene or she'll never find a new Mr. Right. Between her demanding job and 3-year-old Oliver, dating is starting to be another chore.
Carrie especially doesn't have time for her ex-husband, Lance Donovan. But when Lance meets Oliver, he's determined to connect with the son he didn't know he had, and the love he thought he'd lost.
Romance Contemporary [Sourcebooks Casablanca, On Sale: September 29, 2020, Mass Market Paperback / e-Book, ISBN: 9781492698616 / eISBN: 9781492698616]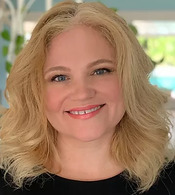 Mara Wells loves stories, but especially stories with kissing. She lives in Hollywood, Florida with her family and two rescue dogs–a poodle-mix named Houdini Beauregarde, and Sheba Reba Rita Peanut, a chihuahua-mix.