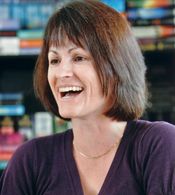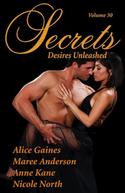 My daughter and I are manga fans, and the series Fruits Basket by Natsuki Takaya is one of our favorites. The premise behind the series is that members of the Sohma family have been possessed by the Chinese Zodiac animals. One of the characters, Kyo, is possessed by the Cat, and he's something of an outcast because as everyone knows, the cat is not a zodiac animal. In fact, one zodiac legend claims that Cat and Rat were friends until Rat tricked Cat out of his chance to be a zodiac animal. To this day, they are sworn enemies, so it's little wonder that Kyo clashes with Yuki (the Rat), and is always trying to fight him for his position on the Zodiac.
The characters of Kyo (Cat) and Yuki (Rat) sparked an idea for a hero and heroine. And then I got to thinking about cat-burglars. When my kids were small, their favorite story was Lynley Dodd's Slinky Malinki, about a feline cat-burglar that stole anything from socks to clothes pegs: "What was he up to? At night to be brief; Slinky Malinki turned into a thief!"
Hmmm. Cat vs Rat, and a cat-burglar of the feline persuasion? Voila! KAT ON A HOT TIN ROOF, my novella in the recently released SECRETS VOLUME 30 "DESIRES UNLEASHED" anthology came to life.
So, my Cat is Katalina – Kat for short. My Rat is Jace – a man born in the Chinese Zodiac Year of the Rat. And my cat-burglar is Cupcake, Kat's lazy pet cat. Cupcake has apparently morphed into a cat-burglar extraordinaire and is leaving "gifts" on Kat's pillow each night, but the only ones who find this at all amusing are the sheriff and his deputy. Adding to Kat's stress, she's started sleepwalking again – buck-naked sleepwalking, just to make it even more embarrassing. In fact, she has to lock herself in each night so she doesn't inadvertently entertain the neighbours! And when she finds a man's signet ring on her pillow, and discovers it belongs to Jace, things start to get very interesting indeed 😉
Speaking of extraordinary pets, I once owned a cat named Alf – so named because Alf is actually short for Alien Life Form, and he was a rather, er,  unusual cat. He used to carry slippers and balls of wool and other assorted stuff around in his mouth like a dog. And he had a bad habit of chewing things. Like my flatmate's shoes. And electrical cords. And wiring, which really used to make me wince. I eventually had to resort to painting Bitter Aloes on all the stereo wiring – that's the nasty-tasting stuff you paint on your nails to stop you from biting them. But of course that didn't stop him from bringing me "gifts" of wetas, which he'd carry in his mouth and dump at my feet. *full body shudder*
(BTW wetas are creepy crawlies native to New Zealand. And here's a link to some photos, just in case you're wondering what they look like.)
Yep, Alf often wasn't the most popular member of our household. Just as well this kitty was blessed with the cuteness gene and loved to snuggle on any available lap. *g*
By ALICE GAINES, MAREE ANDERSON, ANNE KANE & NICOLE NORTH AVAILABLE 31 JULY 2011
KAT ON A HOT TIN ROOF  by MAREE ANDERSON
Workaholic architect, Jace Burton, inadvertently flashes Kat Meyer, who later turns up at a crucial meeting… and seduces him in the bathroom. She's one of the designers vying to impress him. And boy, is he impressed to discover her prowling his house – naked. Kat has no clue what's causing her nocturnal wanderings. And when Jace discovers she's the victim of a zodiac curse, will he fight to keep her, or run for the hills?
ABOUT THE AUTHOR
Maree Anderson writes erotic romance of the paranormal persuasion for Red Sage Publishing. She's a Kiwi – a New Zealander – and she's addicted to reading romance. Oh, and chocolate – the darker the better. Not to mention coffee, and the occasional glass of excellent NZ wine. She's not quite so addicted to her local gym, but she's working on it 😉 She has an extremely understanding husband, two very patient kids, and one perpetually hungry cat that nibbles the tops off cheese buns left out on the kitchen counter. Feel free to drop by her website and leave a comment – she'd love to hear from you: http://www.mareeanderson.com/
Website/blog ** Group blog ** Facebook ** Twitter
Tell us the funniest thing your pet has ever done. Or, if you're a manga fan, tell us your favourite manga character.
One commenter will win an electronic copy of their choice of Maree's back-list.
Secrets Volume 30 DESIRES UNLEASHED available from Red Sage Publishing and all good bookstores.
To comment on Maree Anderson's blog please click here.