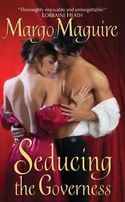 When I sit down on my stationary bike to exercise, I like to read. In fact, a good book can keep me pedaling long after my time is up! Of course, I like to read at other times, too – pretty much any time, really. And when I do, I want to learn something. I'm not talking about textbook learning, but learning interesting pieces of information from whatever fiction I happen to be reading. Maybe it's a tidbit of history that leads me do an internet search or look through my own library of books to expand on that information. Or it might be an interesting quirk of law. Sometimes it's a bit about a region of the world I'm unfamiliar with. I'll check out google maps and google earth just to see the location the book is set in, or the place the characters are talking about.
I don't think I'm the only one, either. When I read the Steig Larsen books (THE GIRL WITH THE DRAGON TATTOO, etc) I wanted to know more about Sweden. I kept a map open while I read, and a conversion table for Swedish money. (How much is 1.2 million kroner, anyway?)
I remember reading Mary Stewart's THE MOONSPINNERS when I was young and impressionable, and it spurred my interest in Crete and the rest of the Greek islands. I learned everything I could about the geography, which led me to an interest in Greek mythology and then ancient Greek history. Who knows where one good book will lead, right?
Learning as I read – that's what started my interest in historical fiction. And when I discovered historicalromance novels, I was in heaven. A number of years ago, when I worked as an intensive care nurse, I suffered burnout. So I went back to school and got a degree in history purely because I was interested in it. I didn't need to do it for a job, but my job forced me to do something entirely for the pleasure of it. And while I studied real historical events, I found myself wondering "what if…"
What if King Henry IV had an illegitimate daughter nobody knew about? What if the ancient cloth called the Mandylion actually existed and had magical properties? What if the heir to an earldom was lost on safari in Africa in 1802 and found twenty years later?
I took these "what if" questions and turned them into books, some of which you can access and read excerpts on the "Books" page of my website
For my latest book, SEDUCING THE GOVERNESS, one of the questions was: What if a scarred Waterloo hero unexpectedly became an earl of a dilapidated estate and had to find money to rehabilitate his house and lands?
My Waterloo veteran is Nash Farris, who never thought he would inherit his father's earldom. He had two older brothers, both of whom died under suspicious circumstances, and now that Nash is back, he wants to know what happened to them. He also has to rehab his dilapidated house and estate, and figure out what to do with his little orphaned niece.
Enter Mercy Franklin, the adopted daughter of a strict vicar and his wife. Mercy has only just discovered that the vicar and his wife were not really her parents, but the couple who took her in when she was orphaned at about age three. Now, she is "orphaned" again, and must make her living, so she answers an advertisement for a governess at Ashby Hall, where Nash Farris is guardian of his shy, withdrawn little niece.
I did a whole lot of research about Waterloo during the writing of this book, most of which did not actually become part of the text. But my improved understanding of the era and what happened at Waterloo were incorporated into the character of Nash Farris. Where had he been and what had he done during the wars against France? Who were the officers and what was expected of them? That was the kind of information I needed in order to write a believable character for the era. Not to mention the army comrades he brought back to his estate with him.
Fresh Fiction reviewed this book, which you can read here: "A riveting tale of mystery, love and treachery for two supposedly unsuited people." . In the meantime, tell me what bits of information you've learned from reading your favorite fiction. Was it in a contemporary novel or historical? Did it make you want to know more?
Please join my Facebook page for updates, and come tweet with me on Twitter!
To comment on Margo Maguire's blog please click here.