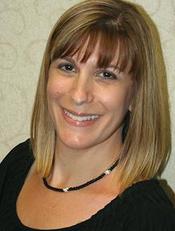 What's a recently retired army sergeant to do when he returns home to find himself shunned by the town? In my new Contemporary Romance, FOREVER IN MY HEART, the hero returns home after serving in the army to a town that holds him accountable for the sins of his late brothers. Leading the pack is the girl he left behind who has matured into a sexy and independent woman who owns the hot new café in town. To what end will he have to go in order to redeem himself to the girl he never stopped loving?
1. Own up to his mistakes and to those of his brothers.
When Jamie DiSilva returns home after nine years in the army, he intends to make amends to his former high school girlfriend for dumping her in a text. What he didn't count on was the damage inflicted by his late brothers to the family of the girl he's never forgotten. With Vicky DiFrancesco grown up and more beautiful than ever, can Jamie convince her to give him another chance? And what about her meddling family who seems intent on keeping him away from her?
2. Convince a sassy café owner into allowing him to refurbish her pizzeria-turned-café under the guise of taking it out of the 1980s.
When Jamie offers to renovate Vicky's café to help drum up customers for his new home improvement business, he sees it as a win-win for both parties.
Vicky does not.
Now when it seems possible his late brother may have hid something illegal in there, Jamie will need to find another way to search the building while proving to Vicky that he's not like his brothers.
3. Protect the girl when her life is threatened.
When Vicky's attacked, Jamie offers to protect her. Day and night, even though being around the sexy woman who smells like apples and cinnamon will be challenging to his libido and with her detective brother watching him closely.
But it will take more than a trio of goons, a hairbrush-bearing sister, crushed cannolis, and cupcake madness to scare off this ex-army tough guy.
4. Bring the girl's mother flowers when invited to Sunday afternoon dinner.
Family is important to Vicky, despite having an overprotective brother, a pregnant and overly hormonal sister, and a nosy mother. Getting on the good side of Vicky's mom involves going to church and keeping her daughter alive. Complimenting Mrs. D.'s cooking and bringing her flowers doesn't hurt, either. Of course, keeping Vicky alive would be easier if she didn't keep putting herself in harm's way.
5. Be willing to step aside when the girl is faced with a tough choice.
Jamie's seen a lot of horrible things in the army. Things he wants to forget. He's ready to move on with Vicky but she's conflicted due to her family. Sometimes loving someone means stepping away…or giving them the space they need to make a decision. And hope that when all is said and done Vicky can let go of the past, stand up to her family, and choose him for better or worse.
Excerpt from FOREVER IN MY HEART:
"What happened today between us can never happen again."

"Because of your sister?"

"Because of my entire family. Kate isn't the only member with a grudge against the DiSilva family."

Just his bad luck.

"My parents and I have never done anything to warrant being shunned by them. Our parents were best friends."

"That doesn't change what your brothers did or how it's impacted my family. It's one thing to deal with you living in the same town. It's another for them to accept what just happened between us."

"What happens between us has nothing to do with your family," he snapped. He was tired of being judged. It wasn't like she didn't feel something for him. He lowered his voice and cupped her cheek. "Things can be good between us, Vick. You know it."

She held his gaze, and he felt her tremble. He leaned forward, determined to convince her to give them a chance.

Her hand shot out and stopped him from doing more than graze her lips. "Stop. Nothing good will come of this." She rolled off the bed and kept her back to him.

"You're choosing them over your own happiness?"

She wiped at her face before turning to him.

Despite the tears that dampened her eyes, her answer was clear from the stubborn set of her chin. "What choice do I have?"

"There's always a choice."

"And a price to pay. They're my family. I pick them. I'll always pick them."
About Maria K. Alexander
Maria is an award-winning author of contemporary romance. When not writing, Maria loves to read, bake, downhill ski, visit the beach, and watch romantic comedies. Maria lives in New Jersey with her husband and children, and writes in her "spare" time between juggling a full-time job and her kids' busy schedules. You can find her online at website.
Enter Maria's giveaway for your chance to win an autographed copy of UNTANGLE MY HEART (TANGLED HEARTS BOOK #1) and a $10 Starbucks gift card.
To comment on Maria K. Alexander's blog please click here.