Unfortunately, my children know this and have no compunction about exploiting my weakness. Over the last 26 years, that exploitation has been demonstrated in countless ways. Allow me to list a few.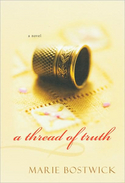 By my count to date I have …
* Read "Goodnight Moon" 1,630 times.
* Cut the crusts off 4,274 peanut butter sandwiches.
* Delivered forgotten items to school (including books, homework, gym clothes, and lunch boxes of crustless peanut butter sandwiches) 712 times.
* Spent half a year's wages on overpriced tennis shoes that were outgrown in four months or less.
* Spent another half year of wages buying fundraising items I didn't want or need, including but not limited to magazines, wrapping paper, calendars, Christmas wreaths, Easter lilies, popcorn, candy, pizzas, and pies.
* Washed 368 industrial sized dumpsters full of dirty laundry.
* Edited 39 term papers, generally between midnight and two a.m. on the day they were due.
* Driven the equivalent of 48 busloads of teenagers to the movies.
If you're a mother, you know this list is far from comprehensive, but you get the idea. And if you're a mother, chances are you're just like me. You'd do anything for your kids.
Curious to read the rest? click here and don't miss a thing!