Hello Everyone!
Thanks so much for finding me here! I'm writing from chilly D.C. and dreaming of sunny South Beach! Have you been? Did you love it? Where did you stay? What did you do?
One of my favorite reasons for visiting South Beach is the music. Victor Hugo is quoted as saying, "Music expresses that which cannot be said and on which it is impossible to be silent."
I love how music can evoke so many emotions and create moods from absolute silence. Music bridges cultures and feelings, and unpacking all the ways music can change a person is truly magical. Plenty of articles exist regarding the benefits of music, and according to Harvard Men's Health Watch, "Bright, cheerful music can make people of all ages feel happy, energetic, and alert."
My latest release, Reforming the CEO, started with a song, and as I worked on the first draft, so many songs reminded me of my characters. Every love song and break up song hit me in the heart, and like many other authors and many times before, I created a playlist to put me in the moment when writing. The list changed while I was writing – at one point I had around 20 break up songs – but eight songs remained the core of my playlist, and for the first time ever, I'm going to share my playlist with you.
Whenever I hear these songs, they bring back the memory of my time spent with Vin and Reece, working through their journey and celebrating their milestones along the way.
Here's my Reforming the CEO playlist:
Just Get Crazy by Ben Allen
Sure Be Cool If You Did by Blake Shelton
Hope You Get Lonely by Cole Swindell
Last Shot by Kip Moore
Never Be the Same by Camila Cabello
One That Got Away by Michael Ray
What Ifs (feat. Lauren Alaina) by Kane Brown
Mine Would Be You by Blake Shelton
In Reforming the CEO, the hero, Vin, writes a song for the heroine, Reece, and the first song on my playlist, Just Get Crazy, is that song. Ben Allen (lead singer in the Ben Allen Band) performed Vin's song for me, and I'm beyond excited to share the song with you. Check out my introduction and the song on YouTube (https://youtu.be/tLvH89ntIgE), and if it puts you in the mood to read about steamy, fun adventures, then I hope you love Reforming the CEO.
Cheers,
Marisa
***
Giveaway:
Rafflecopter Link:
http://www.rafflecopter.com/rafl/display/5a71dfb321/?
***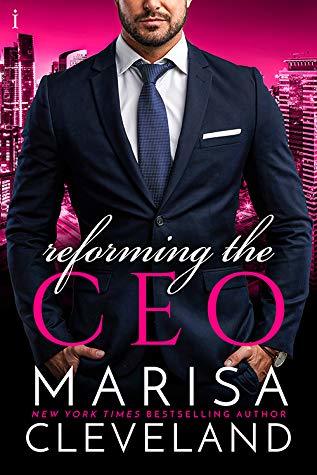 What happens when your next-door neighbor is the hottest, most notorious playboy in all of South Beach?
Reece Rowe is on hiatus from respectability. Before she returns to her stable, boring existence of charity events and dating predictable, stuffy suitors who are only interested in getting closer to the wealthy family who adopted her, she's going to get a taste of what she's been missing. She screws up her courage and heads to Vincent Ferguson's office to find out what all the women in South Beach already seem to know about him.
Once CEO Vin Ferguson's tech company goes public, he'll have proved he's no longer the poor, gritty kid from the wrong side of the tracks. But, citing his bad-boy reputation, some financial backers waver, and his friends suggest dating a more respectable woman to improve his image. Ridiculous. Because delectable but snooty socialites, like his next-door neighbor, are way out of his league.
And then, Reese walks through his office door and makes him an offer. To say his jaw hits the floor is an understatement.
And he can't believe what she just proposed. . .
Romance Billionaire | Romance Contemporary [Entangled Indulgence, On Sale: November 11, 2019, e-Book, ISBN: 9781640638815 / eISBN: 9781640638815]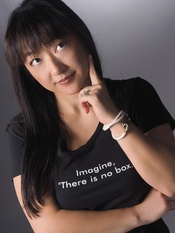 Marisa Cleveland loves to laugh, hates to cry, and does both often. As a writer, she writes. Every day. If she couldn't express herself through writing, music, and dance, she would die. She believes romance novels are the perfect "how to" books, because no matter the obstacles, the characters keep working toward their happily ever after. She loves to connect with writers and readers through social media.