Jen Vido: What inspired you to write Finding Home Again?
Brenda Jackson: In Book 1 of the Catalina Cove Series, which was titled Love in Catalina Cove (October 30, 2018), I introduced secondary characters, Bryce Witherspoon and Kaegan Chambray. It was quite obvious they had history that hadn't ended well, and I felt it was time to tell their story
When Kaegan Chambray returns to Catalina Cove to run the family business, what's his biggest fear?
His biggest fear was failing as a business owner. He'd never intended to take over his family's shipping company and knew the people who had worked for his father would depend on him. He believed they deserved to get paid fairly for the hard work they did and for their years of loyalty to a man who Kaegan at times felt didn't always appreciate them. He wanted to be a better boss to them than his father had been.
How does Bryce Witherspoon feel about Kaegan's reappearance?
She's not happy about it at first, but then she comes to accept that there's not and never would be anything between her and Kaegan again, and it was time to move on with her life. A life she'd always assumed Kaegan would be a part of. She felt if she could handle being in the same town with Kaegan then she could handle anything.
When Bryce reveals a devastating secret, how does Kaegan react to the news?
He blames himself for not believing in her and accepts his part in their breakup. He couldn't even accuse her of not trying to tell him because he knows she did try. Their breakup was Kaegan's doing and he has to accept that. He does accept it and is determined to seek Bryce's forgiveness and make her a part of his future.
What's your next future project?
A new Catalina Cove novel! It will feature a character from one of my most popular book families, who temporary puts roots down in Catalina Cove. I can't wait to write it!
What's the best way for readers to connect with you?
My website – www.brendajackson.net or my email address – [email protected]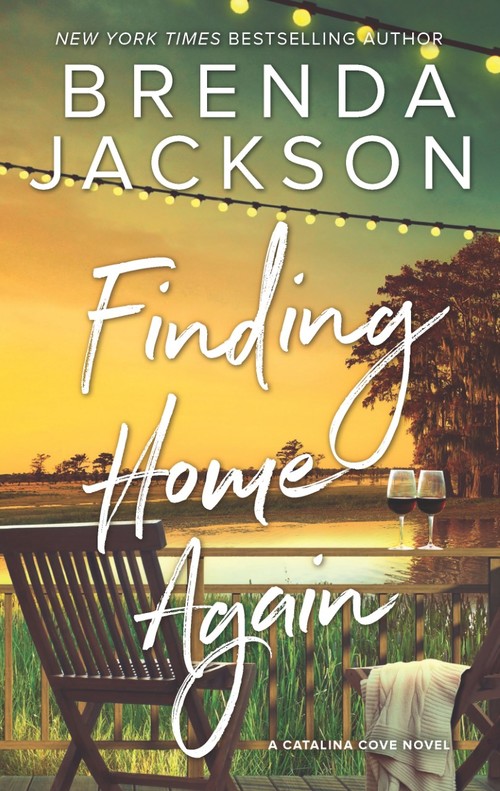 First love. Second chances. In Catalina Cove, anything can happen. . .
Ten years ago, Kaegan Chambray went to his sweetheart Bryce Witherspoon's with an engagement ring in his pocket. . . and had his dreams shattered. Now he's returned to Catalina Cove to run the family seafood shipping business and make his home. But no place has ever felt like home since losing Bryce.
Bryce Witherspoon's heart still races every time she sees Kaegan, no matter how much she tells it not to. He broke her heart when he walked away all those years ago. But when the lie that tore them apart is revealed, Kaegan is determined to make up for lost time.
Soon Kaegan is surprising her with a sweet and sexy courtship, and she's reminded of the man she once knew and is getting a glimpse of the man he's become. Bryce swore never to forgive him, but beneath the hurt runs the one thing Bryce fears the most: that irresistible, oh-so-familiar jolt of attraction. She thought she'd buried that part of herself, but maybe, just maybe, it's possible to have the future they once imagined–if only they give love a second chance.
Romance Contemporary [HQN, On Sale: October 29, 2019, Mass Market Paperback, ISBN: 9781335505002 / ]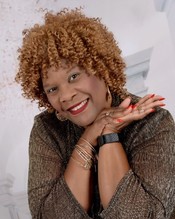 Brenda Jackson is a New York Times bestselling author of more than one hundred romance titles. Brenda lives in Jacksonville, Florida, and divides her time between family, writing and traveling. Email Brenda at [email protected] or visit her on her website at brendajackson.net.
***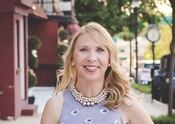 Jennifer Vido is best known for her nationally syndicated Jen's Jewels author interview column. A savvy book blogger she dishes the scoop on the latest happenings in the publishing business. As a national spokesperson for the Arthritis Foundation, she has been featured by Lifetime Television, Redbook, Health Monitor, The New York Times, The Baltimore Sun, Healthguru.com, and Arthritis Today. She is the author of the Piper O'Donnell Mystery series. Currently, she lives in the Baltimore area with her husband and two sons.