1–What's the name of your latest release? 
Mortmain Hall, published by Poisoned Pen Press
2–What is it about?
It's a history-mystery set in 1930, and like Gallows Court, it features Rachel Savernake and the journalist Jacob Flint. They investigate a series of bizarre murder cases apparently involving miscarriages of justice and their enquiries eventually take them to an old country house on the north Yorkshire coast – Mortmain Hall
3–What word best describes your main character(s)?
Rachel Savernake is mysterious. Jacob Flint is impetuous.
4–What makes your story relatable?
It's a story set in 1930 and involves bizarre murder mysteries, but above all it's about human nature, and how people behave at times of stress
5–Who are the people your main characters turn to when they need help?
Jacob turns to Rachel. Rachel is supported by the Trueman family.
6–What do you love about the setting of your book?
Mortmain Hall is set in a coastal area near where I used to go on holidays as a child. It's a beautiful coast, but can be eerie.
7–Are you a plotter (follow an outline) or a pantster (write by the seat of your pants)?
Both; it depends on the story idea. With Gallows Court, a pantster, with Mortmain Hall (because of the intricacy of the mystery) a plotter.
8–What is an ideal writing day for you?
A day when I write 2000 words that I'm happy with.
9–Do you listen to music while you write, need total silence, or do you have the TV on?
Music, sometimes. Dionne Warwick, mainly.
10– How do you approach research? 
It's very important. So I researched the settings of the book, but also checked out the historical details with a lot of care. I'm pleased that UK reviewers have felt that the historical elements are highly authentic.
11–What is your publishing journey story?
My sole ambition from the age of eight, when I discovered Agatha Christie, was to become a detective novelist. It took a long time, but I've now published nineteen novels, ten non-fiction books, and edited forty anthologies. And there have been some awards, including three Daggers, two Macavitys, and an Edgar.
12–Do you have critique partners/writing groups you want to give a shout-out to?
My wife Helena reads my novels before they are submitted and she drew the map for Mortmain Hall.
13–What're the most frustrating things about being an author?
I love being an author and it's a privilege to be published. It's frustrating if readers don't 'get' what you are trying to do, but on the whole I've been extremely lucky.
14–What's your favorite scent?
Fresh English roses.
15–What movie will you watch no matter what if it's on TV?
Body Heat starring William Hurt and Kathleen Turner.
16–Do you like breakfast, lunch, or dinner best? 
Dinner.
17–What's one thing you wish you knew more about?
Because I'm very curious, there are many things, including chemistry, which strangely I was never taught at school.
18–What's the silliest thing you've recently done?
Where do I start? Today I managed to get lost while taking a pleasant walk through a local forest.
19–What can readers expect from you next? 
The Crooked Shore, a book in my Lake District Mysteries series, will be published next year by Poisoned Pen Press.
20–How can readers reach you?
Twitter – @medwardsbooks
Facebook – @MartinEdwardsBooks
Rachel Savernake #2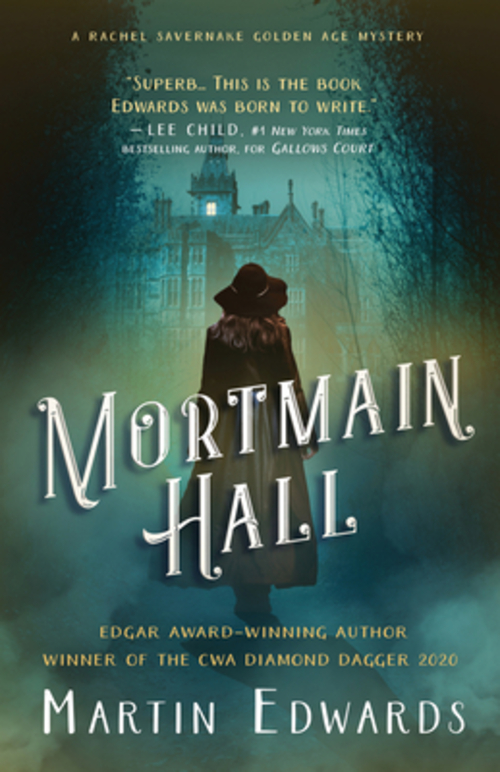 Who can we turn to, if justice betrays us?
1930. A chilling encounter on London's Necropolis Railway leads to murder. At the Old Bailey, a man accused of a "blazing car" killing escapes the gallows after a surprise witness give sensational evidence. And journalist Jacob Flint finds himself framed for murder.
To save himself, Jacob needs to discover what links these strange events to a remote estate on a northern coast, Mortmain Hall. There, an eccentric female criminologist hosts a gathering of people who have narrowly escaped the consequences of miscarriages of justice. But the house party culminates in tragedy when a body is found beneath the crumbling cliffs. Is the death an accident, or the result of an ingenious plot to get away with murder?
Rachel Savernake, who's been invited to the party, proposes an intricate–and dangerous–solution to the assembled guests, having done her own sleuthing into the labyrinthine secrets of Mortmain Hall. Will her relentless quest for the truth bring down the British establishment?
Mystery Historical | Mystery Woman Sleuth [Poison Pen Press, On Sale: September 22, 2020, Paperback / e-Book, ISBN: 9781464214059 / eISBN: 9781464214073]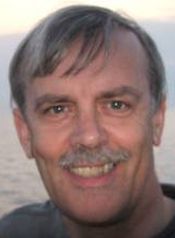 Martin Edwards is the recipient of the CWA 2020 Diamond Dagger Award for sustained excellence in his crime writing career and his significant contribution to the genre. His most recent novel, set in 1930, is Gallows Court. His seventh and most recent Lake District Mystery is The Dungeon House. Martin is also a well-known crime fiction critic and series consultant to the British Library's Crime Classics. His ground-breaking study of the genre between the wars, The Golden Age of Murder, was warmly reviewed around the world, and won the Edgar, Agatha, H.R.F. Keating, and Macavity awards. His The Story of Classic Crime in 100 Books has been nominated for five awards. A well-known commentator on crime fiction, he has edited 37 anthologies and published diverse non-fiction books, including a study of homicide investigation, Urge to Kill. An expert on crime fiction history, he is archivist of both the Crime Writers' Association and the Detection Club. He was elected eighth President of the Detection Club in 2015, is current Chair of the CWA, and posts regularly to his blog, 'Do You Write Under Your Own Name?'