1–What's the name of your latest release? 
Careful What You Click For
2–What is it about? 
Online dating. Four church members–in their quest for lust and love–do the unimaginable. Blinded by desire, the characters are determined to sex the lover of their choice.
3–What word best describes your heroine? 
Fallible.
4–What makes your hero irresistible? 
There is no hero in Careful What You Click For.
5–Who are the people your main characters turn to when they need help?
Loved ones. Law enforcers. In some instances, as church members and friends, they depend upon one another. In a particular situation, one character has no means to communicate with the outside world and must rely upon God to deliver him from evil.
6–What do you love about the setting of your book? 
Atlanta, Georgia, is intriguing. Churchgoers and politicians often share the same bed. I enjoy taking the characters from Sunday service to the bar to show how Christians are sinners.
7–Are you a plotter (follow an outline) or a pantster (write by the seat of your pants)?
I'm an artist first. My characters are real to me. I don't like to get ahead of them and dictate their direction. I outline four chapters at a time.
8–What is an ideal writing day for you? 
Waking up at eight o'clock in the morning, showering, then heading to my favorite café. I sit at the counter/bar, in the same seat. My favorite waitress knows exactly what I want (egg whites scramble with mushrooms, capers, onions, a side of spinach, with an English muffin toasted dark). I bring my coffee because I like it more than theirs. I sit for 4-6 hours, then head to my usual happy hour restaurant. It's a little harder to get my preferred seat but I sit at the bar, open my laptop, and write while I eat. Here too my favorite bartender knows what I like. I only allow a man to monopolize my time if he's picking up my entire tab.
9–Do you listen to music while you write, need total silence, or do you have the TV on?
I can write under all three conditions but I most enjoy being around people and having the option to interact with them. I wear headphones to discourage interruptions.
10–How do you approach research? 
A third, a third, and a third. Conversations with strangers, searches online, and personal experiences.
11–What is your publishing journey story? 
Pre-1999, I heard on Oprah that if a person sold 10,000 copies of a book they'd get a book deal. In 2000, I sold 11,004 copies of my self-published novel, Soulmates Dissipate. Three months later, Kensington Publishing Corporation offered me a three-book deal. Twenty years later, I'm still writing for Kensington.
12–Do you have critique partners/writing groups you want to give a shout-out to? 
I don't have critique partners and have never joined a writing group. I host a writing group, Ready To Write, on Facebook.
13–What're the most frustrating things about being an author? 
Contractual word count of 75,000 to 100,000 words. We live in a world where social media and reality television consumes the attention of individuals of all ages. I believe readers would read more if stories were 25,000 words or less like episodes in a season as opposed to the entire season.
14–What's your favorite scent?
I love to smell fresh flowers, especially roses.
15–What movie will you watch no matter what if it's on TV? 
Coming to America.
16–Do you like breakfast, lunch, or dinner best? 
No matter what time of day, I want my first meal to be breakfast.
17–What's one thing you wish you knew more about? 
The stock market.
18–What's the silliest thing you've recently done?
I'm often most silly with my son. We laugh and joke all the time about anything. I'm blessed to have my son stay with me while I undergo chemotherapy, especially during the pandemic.
19–What can readers expect from you next? 
I'm working on a novel and a non-fiction book. My novel explores the depths of how and why America has never truly embraced black men and why black men have a difficult time loving anyone, including themselves. I'm a recent (2020 breast cancer survivor and I'm writing a book to raise awareness.
20—How can readers reach you? 
MaryMorrison.com and @celebhoneyb on Facebook, Instagram, and Twitter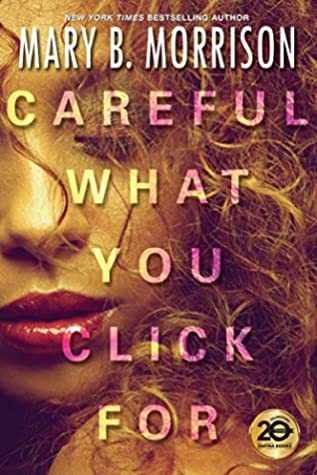 In her most riveting novel yet, New York Times bestselling author Mary B. Morrison delivers an emotional rollercoaster of a tale of four very different friends chasing after their heart's desires, no matter the cost . . .
For Jordan, Victoria, Kingston, and Chancelor, exciting, fast-paced Atlanta offers everything their hometowns couldn't. But career success is easy compared to the city's dating scene of users, losers, and gold diggers. So they decide online dating might just be the answer—as long as they take precautions, work their perfect odds-beating plan, and have each other's backs. With luck, and prayers, they'll fulfill their fantasies and find real love at the same
time . . .
An accomplished lawyer, Jordan must look hard at potential suitors. But Terrence seems to be the honest man of her dreams, until accusations and her career threaten to come between them. . . . Sixty-something real estate pro Victoria thinks young men equal satisfaction that a good Christian woman like her deserves, but anything-goes sex makes her bet more than she can afford to lose. . . . Basketball star Kingston has the perfect life and wife, but exploring what he really wants on the downlow is a game he may not win. . . . And for marketing guru Chancelor, the net is a paradise of prey, but the consequences could blow more than his schemes apart.
Soon enough, thanks to secret agendas, lies, and truths they can't even admit to themselves, all four friends' lives are in danger of being upended. And the results could rack up a price no one can pay.
Women's Fiction | Multicultural African-American [Dafina, On Sale: May 26, 2020, Hardcover, ISBN: 9781496710918 / ]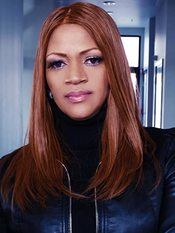 Mary B. Morrison, New York Times best-selling author also writes as HoneyB. Writing for both Kensington Publishing Corporation as Mary B. Morrison and Grand Central Publishing (formerly Warner Books) as HoneyB, Mary is at the top of the African-American fiction genre. In her novels, Mary addresses social and sexual issues that impact relationships. Mary is pro-female empowerment and believes all women are worthy of living free from abuse. She is also a single mom.