Thanks to Fresh Fiction for having me here today!
Apple. Walmart. Chanel. We live a world of brands and categories.
It's a good thing! Shortcuts help you decide in a soundbite (or mindbite) whether you want to buy.  A necessity, really, with as fast as life is these days. Who has time to research every last detail of which toothpaste to buy or how many types of sunscreen there are?
But what if you're not a one-size-fits-all? What if you're living in a vanilla world but you're a tiny bit. . . chocolate?
Here's a fun little quiz to see if you might be quirky.
A group from work or school is going to McDonald's for lunch. You:
Go along. Mac's is great!
Go along. But order a salad.
Suggest that little hole-in-the-wall deli instead.
Stay at your desk. You have a hot date with the latest JR Ward.
Whip out an array of hot sauces ranging from mild to stupidly toxic and play your own version of First We Feast's Hot Ones (the show with hot questions and even hotter wings).
 Your own answer!
You arrange for dinner with a big group of friends, but you arrive an hour late. Your friends' reaction:
Great, you're here! Now the party can start.
Oh, that's just the way you are. We love you anyway.
Are you okay? You're never late! We worried.
Got lost in a science experiment again, huh? Love you anyway.
Thank goodness! We were just about to call Sam and Dean—we thought werewolves got you.
Your own answer!
You're adopting a new pet! You choose:
A dog.
A cat.
A brood of hens.
A kinkajou.
A vampire bat…hoping he'll turn into the real deal.
Your own answer!
You're meeting someone new at work or school! You offer them a firm handshake and a smile because:
You're excited to meet someone new.
That's just what you do.
You're wondering if it's too soon to talk about your favorite authors.
You're trying to feel if they have a pulse…or supernaturally don't J.
Your own answer!
4-8 You fit in well wherever you go. If you're quirky, you're hiding it really well.
9-12 You fit in with a key group of friends, you're friendly with everyone else, and you're okay with that. It takes all kinds to make a world, after all.
13-18 You're a bit quirky, in a good way. You're the first one to come up with new ideas or solve problems in a fresh way.
19-23 You're unabashedly quirky. Vive la difference!
Night's Kiss is from a darker corner of the Biting Love Universe, but it's still a bit quirky. If you like fast-paced urban fantasy, dark & sexy vampire tales, and laughs, the Biting Love Universe is for you. Never tried them together? Like peanut butter and chocolate, it's an unexpected delight 🙂
The Ancients #2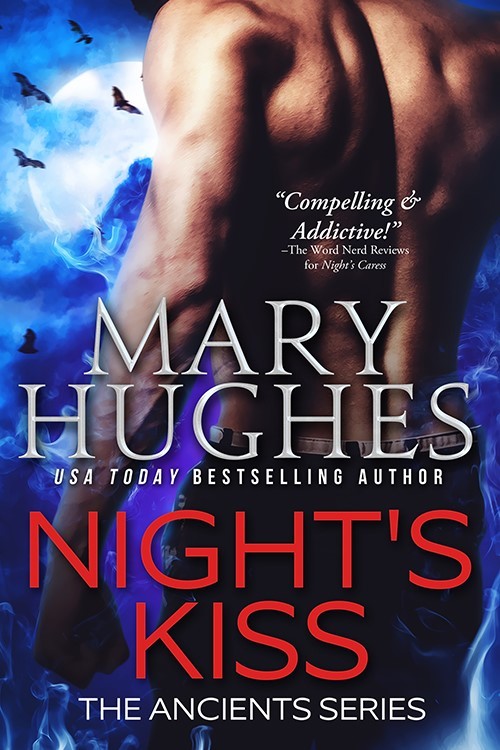 As a human who hunts vampires, I risk death each night I take to the streets. Bloodsuckers are stupidly fast. I have only my wits, my practice, and my weapons.
Oh yeah, and my rage.
Vampires killed my parents before my eyes when I was young. My revenge? I'll destroy every last one of the evil bastards, starting with their king.
But only one man can help me locate the king. Achingly tall, dark, and too-sexy-for-his-own-good, Ryker is gorgeous enough to be the vamp king himself. But the devilish arch to his black eyebrow, his white, unfangy grin, and rocking the daytime are good clues that he's human.
We'll have to work together as uneasy allies if I hope to get my final revenge on the king—only now it seems evil monsters are also after our prey, and they'll stop at nothing to see us all dead. And why are they having so much trouble finding the king?
Each book in the Ancients series is STANDALONE:
* Night's Caress
* Night's Kiss
Romance Paranormal [Entangled: Amara, On Sale: November 18, 2019, e-Book, ISBN: 9781640638860 / eISBN: 9781640638860]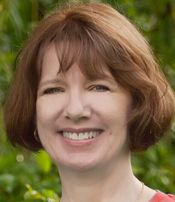 Award-winning, USA Today bestselling author Mary Hughes is a computer consultant, musician, and writer. At various points in her life she has taught Taekwondo, worked in the insurance industry, and studied religion. She is intensely interested in the origins of the universe.
She has a wonderful husband (though happily-ever-after takes a lot of hard work) and two great kids. But she thinks that with all the advances in modern medicine, childbirth should be a lot less messy.