I have written and published 30 novels (with 2 more written and waiting to be published). Readers often ask authors to choose which is their favorite book (that they have written). When I am asked this question, it is so hard…like being asked to choose your favorite child! For authors, our characters are so personal to us. We created them, know them, understand them. When they act in ways that perhaps they shouldn't, we know why. When they are heroic, we know their challenges.
But, for those of you who do not know my books, I have forced myself to choose my top five and why. Perhaps, you will find something that strikes a chord with you as well.
Gabe (Alvarez Security Series)
This was what I consider to be my breakout book, being the 8th book I wrote. The cover was certainly a hit with a hot guy on the front. It was my first attempt at writing "beyond" detectives and wrote about an elite security business. The men had been former squad members with the Army's Special Forces. Each story begins with a scene from when they were in the military and as the story progresses, you see how that experience shaped them into the men they are. The heroine was a social worker, taking care of elderly, a topic near and dear to my heart at the time, as I was a counselor and dealing with my geriatric parents. Gabe and Jennifer stole my readers' hearts.
2.Class of Love, Freedom of Love, Bond of Love (Letters From Home)
I know…I'm cheating! But these three novellas are about military men who meet a special woman through letters and the relationship that grows. Through the letters back and forth for a year, we get to know the characters intimately and understand how relationships can evolve even when the lovers have not met. My readers begged for more of this series, saying it touched their hearts more than any other book the read.
Serial Love (Saints Protection & Investigations)
After the success of the Alvarez Series, I created a spinoff series of men who took on the missions no one else wanted or could solve. Using state of the art technology, they manage to solve crimes…and save the girl! My heroines are smart, independent, and don't always need the hero to rescue them. But, the action is fast, the couples are steamy, and the brotherhood of Saints is fierce. In Serial Love, Jack falls for his neighbor who is taking care of her grandmother's business. Little does he know how close the Campus Killer will get to the woman he loves.
Coming Home (Baytown Boys Series)
Having a house on the Eastern Shore of Virginia, I have fallen in love with the tiny town of Cape Charles. I knew I wanted to create a fictional series based on this area and Baytown was born). While my husband and I walk along the shore, picking up sea glass, I developed this story (and the others following). Small-town, romantic suspense. It also features the American Legion in each story. In Coming Home, Mitch, from the Saints Series, comes back home to become the police chief and finds his childhood sweetheart still there. When she becomes the target of a murderer, he has to work to solve the clues before she is the next victim.
Love's Tempting (Love's Series)
I had read several military romances where the hero had lost a leg in the war, but I wanted to write something different. In this, my heroine is a below the knee amputee since the age of sixteen and wears a prosthesis. I worked with a female amputee to make sure the facts were realistic and love my character of Lily. Matt, the police detective, has a large scar on his face and the story is how they accept each other just as they are. Of course, a murder mystery is involved as well!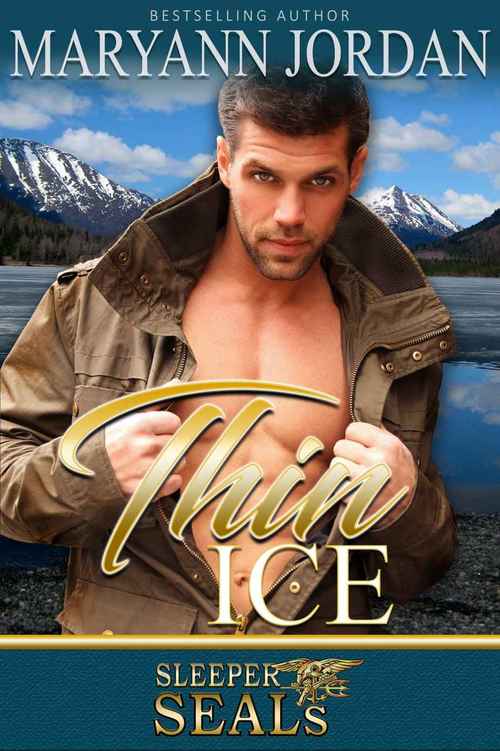 The Sleeper SEALs, are former U.S. Navy SEALs recruited by a new CIA counter-terror division to handle solo dark ops missions to combat terrorism on U.S. soil.
Logan (Preacher) Bishop, retired Navy SEAL, flew tourists on helicopter rides over the mountains of Montana and occasionally rescued skiers from snowy slopes. With the threat of terrorists developing means of biological warfare, he jumped at the chance to run a mission in Alaska, monitoring the activities of a newly established ISIS cell.
Vivian Sanders, a biologist with the Department of Homeland Security, was tasked with finding out what the terrorists were creating. Assigned to work with an agent on a cell in Alaska, she was stunned to find she was being paired with a security specialist and he knew nothing about their cover—living next door to the terrorists and pretending to be married.
Precise in his planning and executions of missions, the impulsive Viv drove Logan to distraction and of all his missions, he was certain this one would fail. Learning to work together, Logan and Viv discover opposites do attract. But the secret Logan carries—how he is to finish the mission—is one he is afraid she won't be able to accept.
When the chemicals created by the terrorists next door threatened to be tested on a small town in Alaska, they fight to survive…both hoping their love survives the battle as well.
** Logan Bishop was first introduced in the Saints Protection & Investigation Series (Surviving Love). This book is in the "Sleeper SEAL" connected series. Each book is a stand-alone, with no cliffhanger endings.
Each book in this multi-author branded series is a standalone novel, and the series does not have to be read in order.
****Due to scenes of an explicit sexual nature and language that some consider crude, please be warned – for 18+ only! If you do not like alphas with heart who fall in love with strong female characters while dealing with real life issues…again be warned!!*****
Romance Military [Author Self-Published, On Sale: November 28, 2017, e-Book, ISBN: 9780998483276]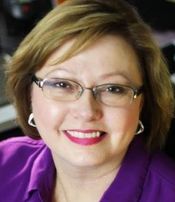 As an Award Winning, Amazon International Bestselling and All-Star author, Kobo, and Barnes & Noble Best Selling Author, I have always been an avid reader. In 2013 I started a blog to showcase wonderful writers. In 2014, I finally gave in to the characters in my head pleading for their story to be told. Thus, Emma's Home was created.
My first novel, Emma's Home became an Amazon Best Seller in 3 categories within the first month of publishing. Its success was followed by the rest of the Fairfield Series and then led into the Love's Series. Soon, other spin-off series came along and 8 of my books have made Amazon top 100 Bestselling books.
Gabe, from the Alvarez Security Series won Silver Medal and 5 Star Review by the 2016 Reader's Choice Awards.
Honor Love was an award winning novel from the 2016 Reader's Choice Awards.
Serial Love was an award finalist novel from the 2016 Reader's Choice Awards.
Coming Home was awarded the 5 Star Review by the 2017 Reader's Choice Awards.
My books are filled with sweet romance and hot sex; mystery, suspense, real life characters and situations. My heroes are alphas, take charge men who love the strong, independent women they fall in love with.
I worked as a counselor in a high school and have been involved in education for the past 30 years. I have just retired and look forward to more time with family and writing!
I have been married to a wonderfully patient man for 36 years and have 2 adult, very supportive daughters.
When writing, my dog or one of my cats will usually be found in my lap!
I love to hear from readers, so please email me!
Website Newsletter Goodreads Amazon Facebook Twitter Instagram